This wonderful Alice In Wonderland Cake was made by Marielly Parra from Ponquecitos and Cakes.
This marvelous White Rabbit hand-painted cake is a two-tiered cake with the White Rabbit on the side of the cake hurrying to his next appointment. He is holding a blue umbrella in his hand.
A 3-D version of his gold pocketwatch is in front of him. The small door Alice must go through is on the cake tier below him. The green and pink hat of the Mad Hatter is on top of the cake.
The cake board is painted to look like the planks of a wooden floor. The brown at the top and bottom of the bottom tier blends in nicely with the wood pattern on the cake board.
Red hearts are painted on the bottom tier of the cake and pink flowers are the background of the top tier. It looks like a dainty wallpaper pattern since the cake tiers are mostly white.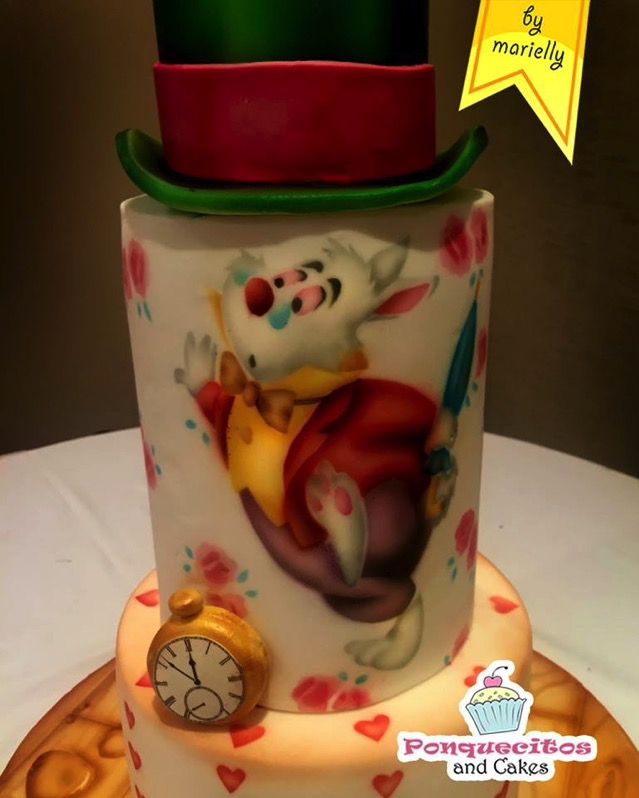 I wonder if this terrific hat is another cake tier or if it was made using something like Rice Krispies Treats covered in modeling chocolate or fondant. The brim of the hat looks like modeling chocolate.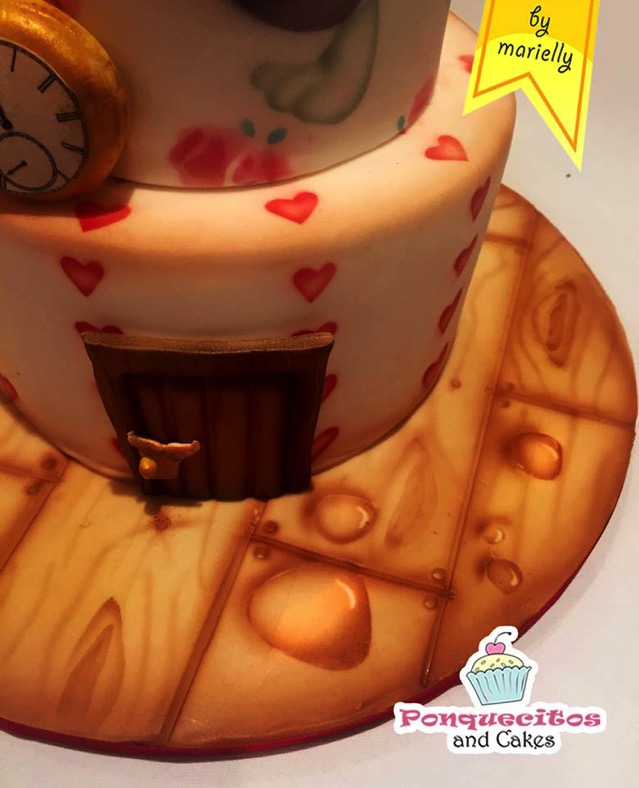 To see more, check out these amazing Alice In Wonderland Cakes and Cookies.