This Terrific Dash Cake was made by Corinna Maguire from Lovin from the Oven. Dash is the fastest of the Incredibles. Dash loves to run. He is racing to his next adventure.
This cake was part of an Incredibles Cake collaboration to celebrate the Incredibles 2 movie.
I saw the movie with my son and we both loved it. I thought it was as good as the first Incredibles movie.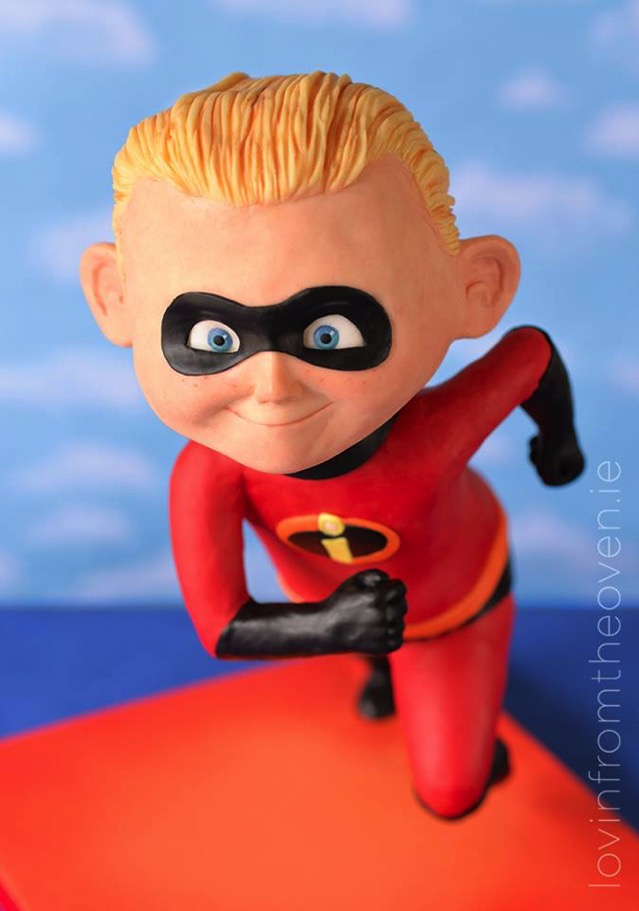 Dash is wearing his red Incredibles suit with black gloves and black mask. He has a determined smile on his face.
Here's a great video that Lovin from the Oven created to show how this cake was made.
Please check out this Elastigirl Cake Tutorial
and this Mr. Incredible Cake Tutorial
and this Baby Jack-Jack Cake Tutorial
and this Violet Cake Tutorial
and this Edna Mode Cake Tutorial