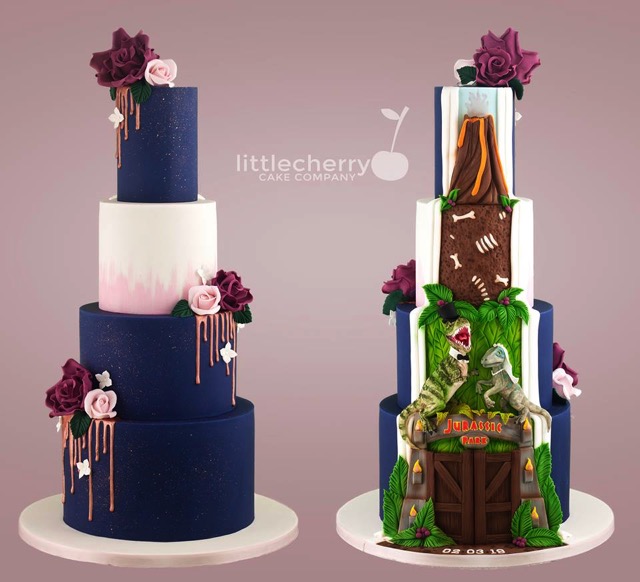 This fabulous Jurassic Park Wedding Cake features two dinosaurs getting married.
This wonderful cake was made by Little Cherry Cake Company.
This fabulous Jurassic Park Wedding Cake is a two sided cake that is a traditional navy and white wedding cake on the front. The back of the cake is the Jurassic Park wedding scene.
The top of the Jurassic Park scene has a volcano on top and dinosaur bones underneath.
The traditional side of the cake has 4 tiers. The bottom tier and the tier above it are navy blue. A white and burgundy rose are in between the two tiers.
The next tier up is white and the top tier is navy blue.
Here's a close-up of the dinosaur bride and groom. She is wearing a veil and he is wearing a black top hat.
Below them are the doors to Jurassic Park.