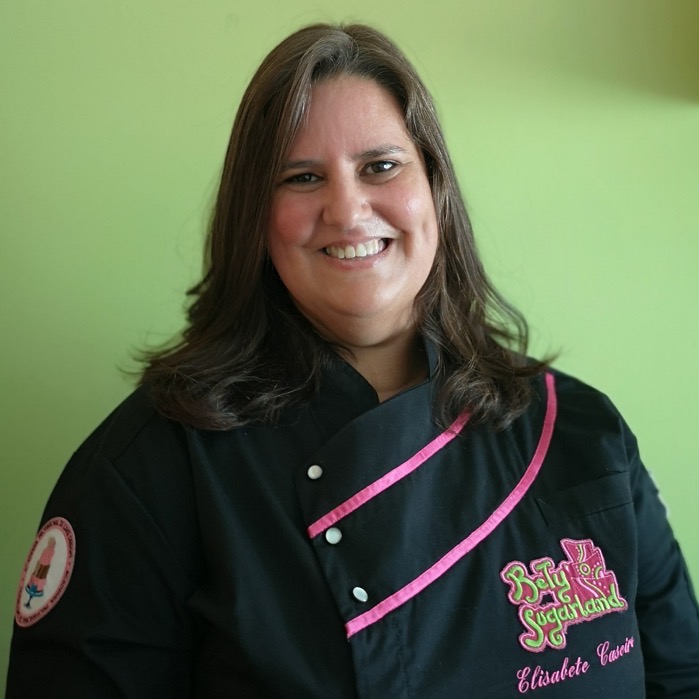 Elisabete Caseiro from Bety'Sugarland – Cake Design by Elisabete Caseiro.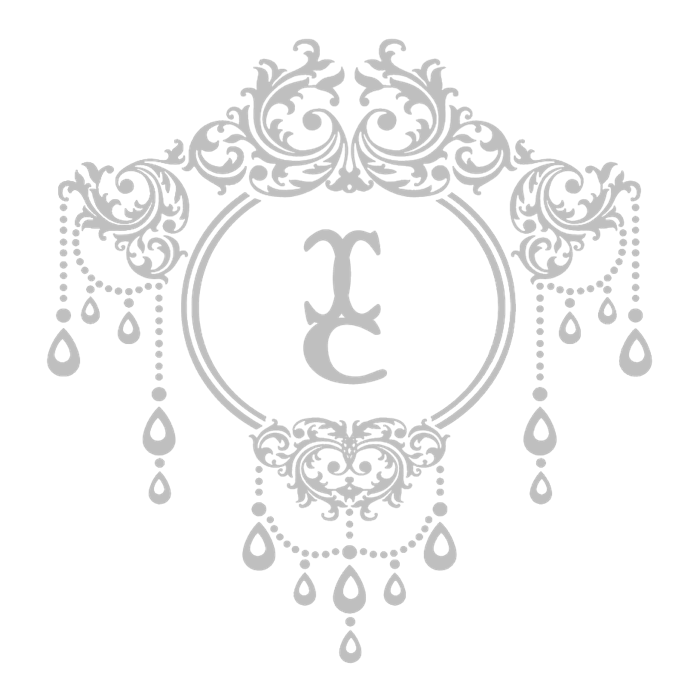 Couture Cakers International Sugar Art Collaboration is hosted by Heba M Elalfy of Sweet Dreams by Heba.  This is the fourth annual celebration of couture using all types of sugar medium as created by an international team of Sugar Artists. The theme this year is Islamic / Hijabi Bridal Dresses.
For the next few days I will be interviewing sugar artists who are participating in the collaboration.  
Here is my interview with Elisabete Caseiro.
Tell me about yourself. How long have you been decorating? How did you learn to decorate? Do you decorate professionally? Have you taught any cake decorating classes? Have you competed in any competitions?
I'm Elisabete Caseiro from Lisbon, Portugal. I studied Chemical Engineering and used to be a Chemistry and Physics teacher.
Some years ago, I started making my kids cakes and fell in love with cake decoration. Now I'm a full-time cake decorator.
I love to model and paint on cakes. But what I most love is to create sculpted and gravity defying cakes and look at people's faces when they see them and ask if they are really cakes.
I offer presential cake decorating and gelatin courses. I teach in my studio, in Lisbon, but have also teach in other areas, in Portugal and abroad. I was an instructor at Academia Profissional de Cake Design for several years.
I love challenges and I entered several shows and competitions both national and international, having won some important prizes, from which several gold awards at Cake International, England.
 
What is the name of your business/bakery, where you are located, what area you serve, and what you specialize in.
Currently, I have my own cake studio, "Bety'Sugarland – Cake Design by Elisabete Caseiro", in Lisbon.
I have been invited for several TV shows. I also have been published in several Portuguese and international Cake Art Magazines and I'm co-author of the book "O Admirável Mundo do Cake Design".
I make about everything in cake decorating but what I most like is definitely to make cake that don't look like cakes. I love to sculpt cakes and watch them become something else. And if they defy gravity or have any kind of special effect even better.
Also love to make cupcakes, cookies, decorated gelatins… everything to create a magical themed table of sweets.
 
Social Media Links
Web: www.betysugarland.com
Facebook: www.facebook.com/BetySugarland/
Blog: http://betycat.blogspot.pt/
Pinterest:https://pt.pinterest.com/betycat/bety-sugarland-cake-design-by-elisabete-caseiro/
Instagram: https://www.instagram.com/betysugarland/?hl=pt
Cakes Decor: http://cakesdecor.com/BetySugarland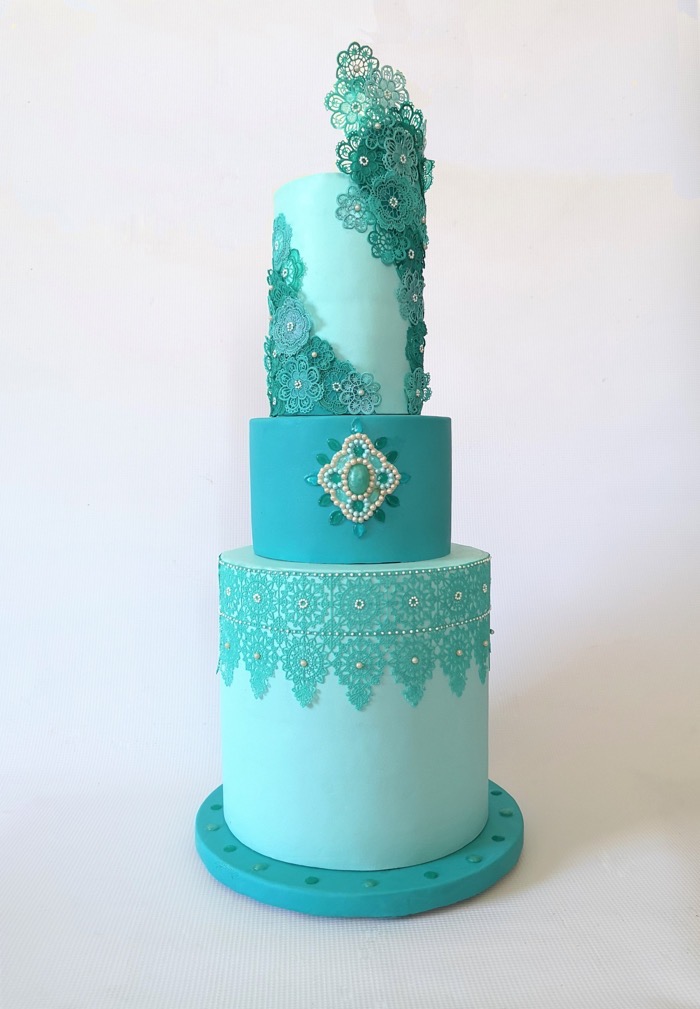 Tell me about your design.  
I don't usually do many wedding cakes, so they are always a challenge for me and the Couture Cakers collaboration was a great opportunity to create something different from my usual work.
Islamic bridal dresses are so beautiful that, when I started searching, I immediately designed several cakes using some of those dresses as inspiration. Hope I have the chance to make them someday.
I used this particular dress as inspiration because I fell in love with its colours.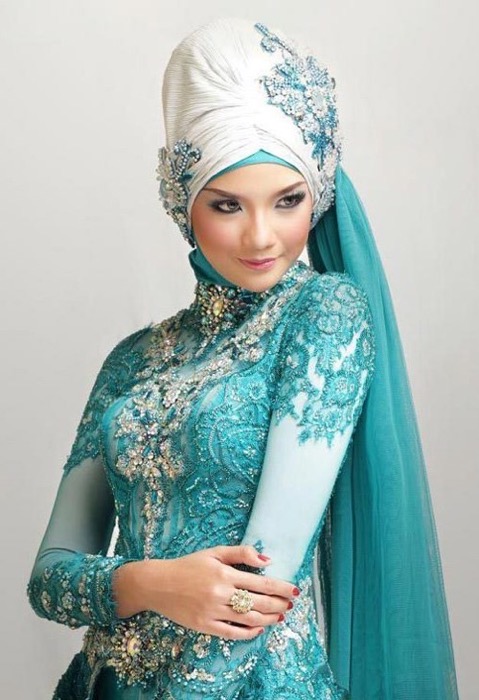 I found the picture in the site https://stylespk.com/best-kebaya-dress-design . Unfortunately I couldn't find out the name of the creator nor the photographer.
The cake is all covered with sugarpaste. I used homemade sugar lace for the first and top tiers and Diamond Gel for the crystals in the middle tier and board.
Tell me about the first cake you decorated.
My very first cake was for my youngest son first birthday, 15 years ago. It was not only the first cake I decorated, but also the first time I baked a cake, so you can imagine the adventure it was. 😊 I had find by chance the Debbie Brown's book "Fifty Party Cakes" and thought: Why not? There was a cake there that was a wool ball with a cat and, as I love cats, I thought I could give it a chance and represent my own two cats. So I, had never baked before and had to make a ball cake… Easy peasy!
Those days, there were no cake decorating shops so it wasn't easy to find the sugarpaste. After lots of research I found it in a pastry supplier, but I had to buy 5 kg of white sugarpaste! As for the colorants, I just used the liquid ones that I found in the supermarket. Huge mistake! I struggled with the paste and the colorant as it got stucked to my hands and surfaces, and needed to add tons of icing sugar to it. Using one of my sons plasticine extruder (conveniently sanitized) I managed to pull the (never ending) strands of sugar to cover the ball. Than I had to model the two cats which revealed to be the easiest part. 😊
In conclusion, there was what I thought at the time a not to repeat experience and if I had not 4kg left of sugarpaste I would probably have never decorated a cake again. LOL The good part was that it was a nice surprise at the party and everyone loved the cake!
 
When and why did you decide that you wanted to create a business/hobby?
After the struggle that was my first cake, I did another one for my other son's birthday, a Nemo this time, just to get read of the paste which went much better this time. Even though I decided not to do more cakes and only two years after, finding difficult to buy the sculpted cakes that I wanted, I thought I could give it a new chance and again made my sons birthday cakes, both for school and for the party. That was when people started to ask me why didn't I accept orders. It was unthinkable for me at that time but the fact is that I eventually fell in love with cake decorating and our home birthdays were not enough for me to try everything I wanted. Soon I received my first order and had never stopped after that.
Favorite stories about your pieces. 
I don't like to make simple cakes. Sometimes I have to, but most of the times, when someone asks for a simple cake, I just say that I don't do it and refer to some friend who does it. I always like to complicate.
One of my challenging cakes was a Slugterra cake where I had freedom to make anything I wanted. I could have done a round cake with the hero and some decoration and it would have been just fine. But I wanted to make things difficult and made a huge, 80 cm long, mechanical dog standing on just one leg. It really caused a great impression.
Some of my favorites were a standing robot with lights and sound that presented himself and sang Happy Birthday in robotic voice, a floating Millenium Falcon with lights and a How to Train your Dragon cake spitting iced fire. And then, there are the animals. I really love animals and have made a few out of cake.
Do you have a favorite story about a disaster?
A disaster is never a good thing, right? I had a couple of them…
For my eldest son 14th birthday I made huge, awesome, gravity defying dragon cake where I used modeling chocolate for the first time. Everything was fine if it wasn't the fact that the party was in a waterpark in an extremely hot day. I kept the cake in the box, protected from the sun but, when the time came to cut the cake most of the modelling chocolate had melted, so, no legs and arms for this dragon… Fortunately it still had wings and the had was mostly intact so you could still tell it was a dragon, but one that had just came out of a war that it didn't win…
If one of the famous cake decorators offered to make you your dream cake, what would you ask for?
I really don't know. In fact, I've never had a really birthday cake on my own birthday since I was a little girl, as I usually am on holidays and, when I'm not, I rather spend my day with my family rather than making cakes. But I do love animals so, I guess I'd be happy with any animal cake. Or maybe something with beautiful sugar flowers (tulips, poppies…) as flowers are something that I love to see in nature and take pictures but never had much luck taking care of them and certainly don't have any patience to make them.

Who is your favorite Harry Potter character? If you went to Hogwarts, which house would you want to be sorted into? Which house would you actual be sorted into? If you were a teacher at Hogwarts, what class would you want to teach? What would your Patronus be?
My favourite Harry Potter character, other than Harry Potter himself, is Hermione because she is always wise and bright. I guess I would be a Gryffindor. I would teach "Care of Magical Creatures" or maybe "Flying" (Fun fact – When I was young I used to had a recurrent dream where I could fly and it was so often and so real that I started to have doubts if I it wasn't true and I could really fly… Ah Ah! But, sadly, it never happened though…
  
Do you have a favorite Disney movie? Do you have a favorite Disney character? What is your favorite thing to watch on Disney+? Have you been to any of the Disney parks? Do you have a favorite ride? Do you have a favorite story about a trip or experience at one of the Disney parks?
I love everything that is Disney related. I went to Disney World for the first time when I was 31 and felt like I was 5! I was there alone with my little boy who had just made 1 year old, and started his first steps, and I was pregnant of my second, so most of the attractions were forbidden, but that really didn't matter. I was enchanted by all that magic that surrounds us from the very first step in. From the characters that are everywhere, the shows, the parades to the overall atmosphere everything looked magical to me!
Later, I had the opportunity to participate in a Cake Show to celebrate the 25th anniversary of Disneyland Paris. Can you imagine my joy? I wanted to put everything on that cake and ended up with a two meters tall cake, with lights and motion.
  
Do you have a favorite superhero? What is your favorite superhero movie? If you read comics, what is your favorite comic or run on a comic? If you could be any superhero, who would you want to be? If you could have one super power, what would it be?
I don' really have a favorite superhero, though when I was a kid, I loved to read all the comics that I put my hands on to. But I usually see the Spiderman's and Superman's movies with my oldest son and we currently are following the DC series Arrow, Flash and Legends of Tomorrow. I have never made one of this series characters cake though, but they are surely in my list.