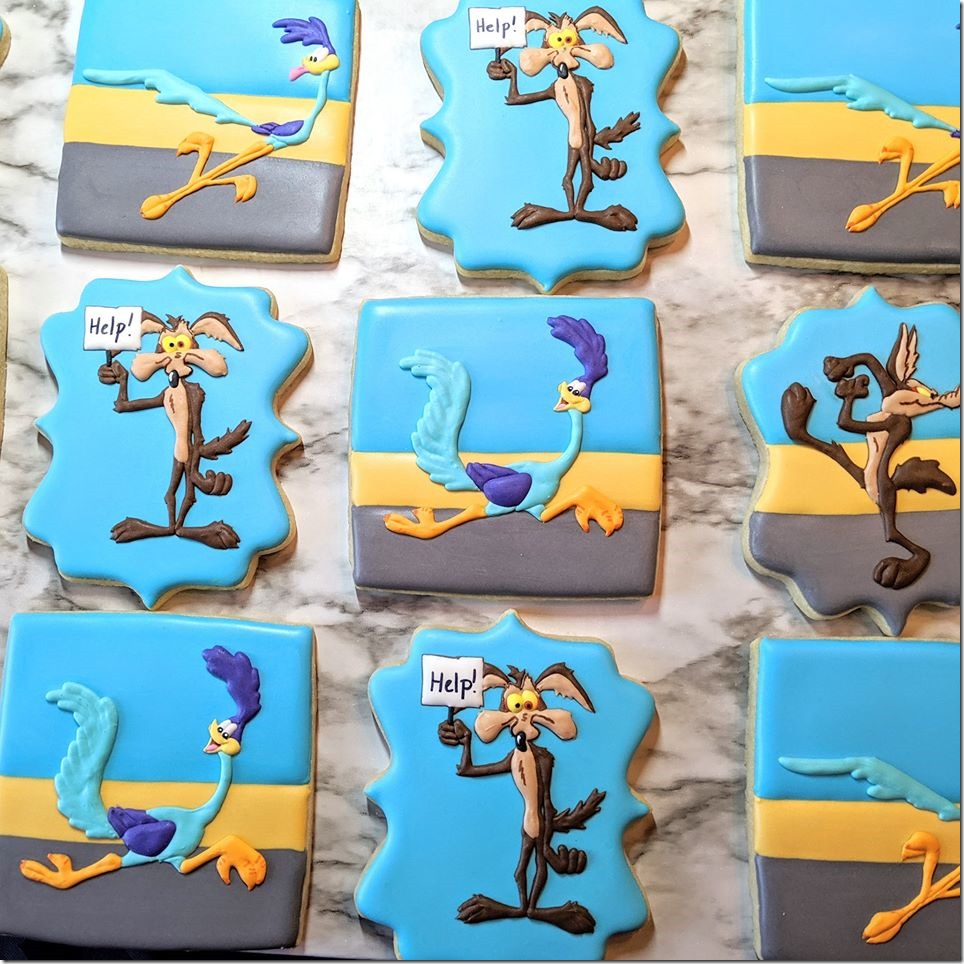 These cute Road Runner and Wile E. Coyote Cookies were made by Salted and Baked. They feature the Road Runner running on road and making faces at the coyote and the Coyote either chasing the Road Runner or holding up a help sign.
While the title character of the cartoons, the Road Runner usually only does four things – runs, makes faces at the coyote, eats bird seed and says Beep Beep. Wile E. Coyote is really the star. This cookie is cute because it features the Road Runner running while sticking his tongue out at the Coyote.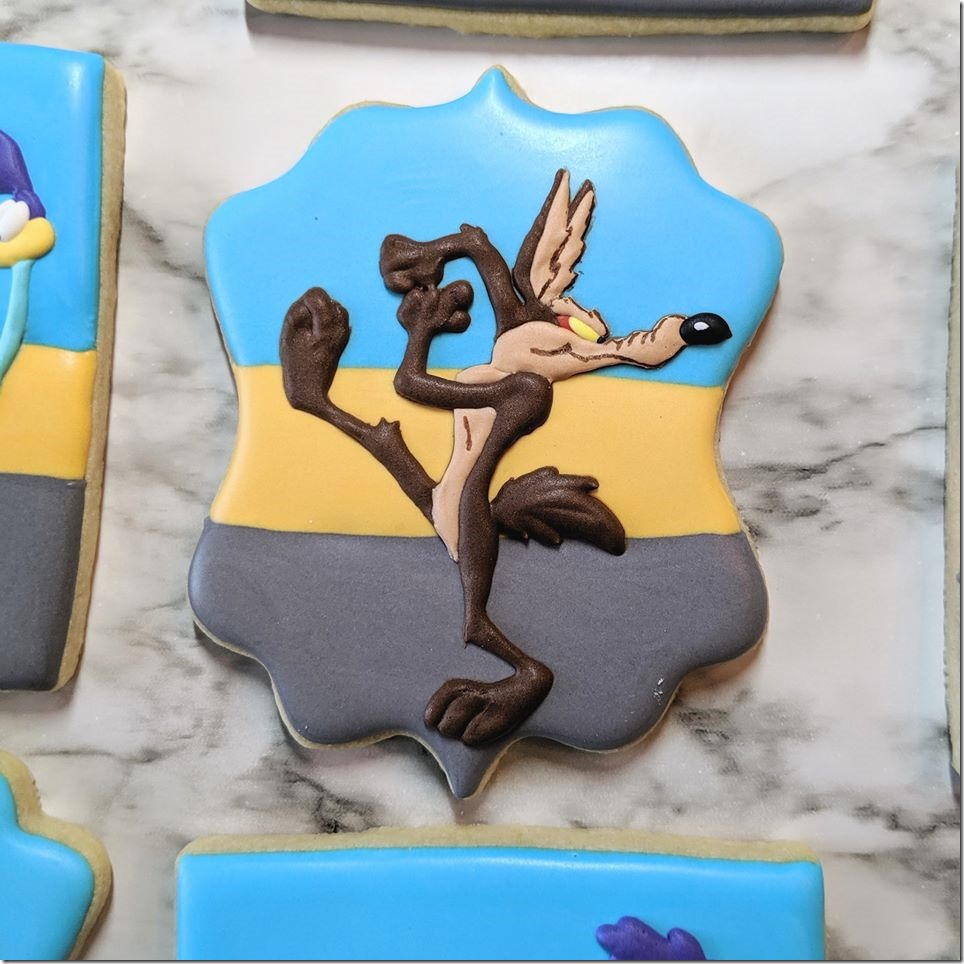 This Wile E. Coyote cookie is perfect.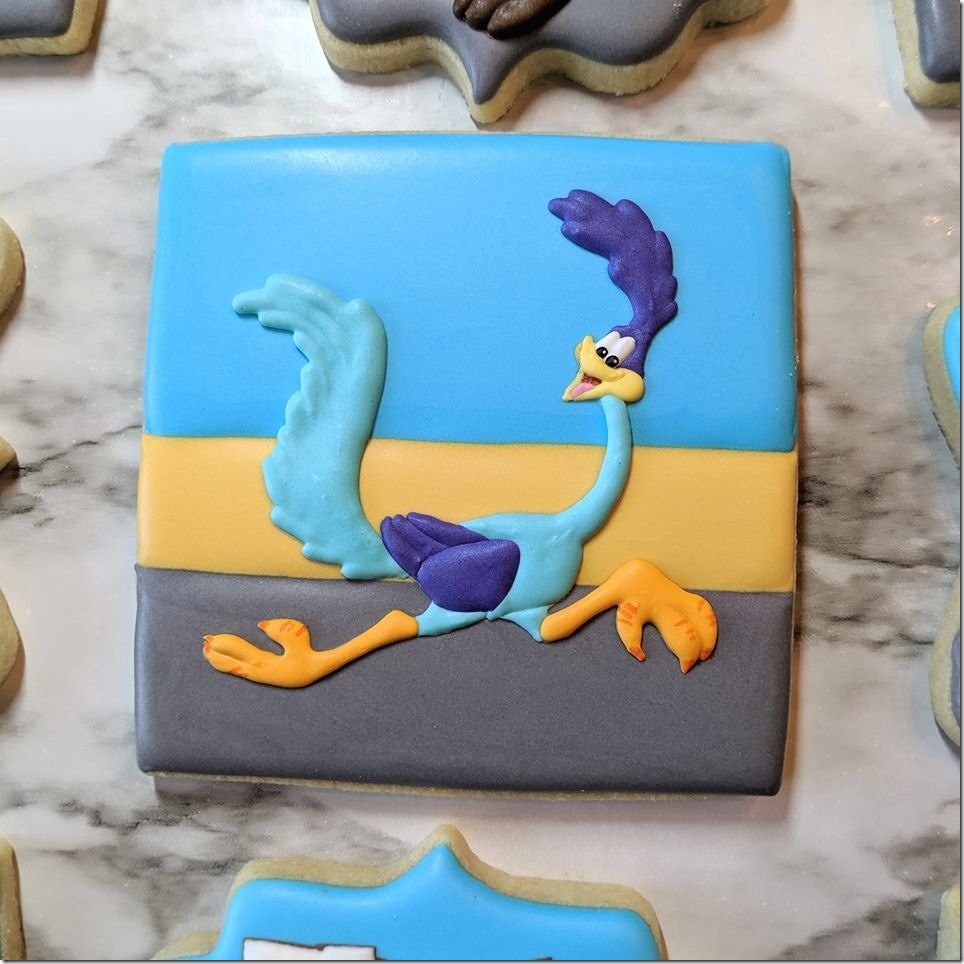 I saved my favorite cookie for last. I love the Coyote's eye and that he is holding up a help sign. You know that cartoon physics has backfired on him and that he is either about to fall or something is about to land on him or both.
This cookies are so delightful and bring a smile to my face.