Elsa?
Do you want to carve a pumpkin?
Come on, let's go and play!
I never see you anymore
Come out the door
It's like you've gone away
We used to be best buddies
And now we're not
I wish you would tell me why!
Do you want to carve a pumpkin?
It doesn't have to be a pumpkin
Go away, Anna
Okay, bye
What if Frozen was set during the fall instead of during the winter?
That's the inspiration behind this absolutely wonderful Frozen Pumpkin carved by Kristen Griffin. It features Elsa and Ann building Olaf, who is a pumpkin sculpture. I think this is the first pumpkin carving I've ever seen that features a pumpkin carving.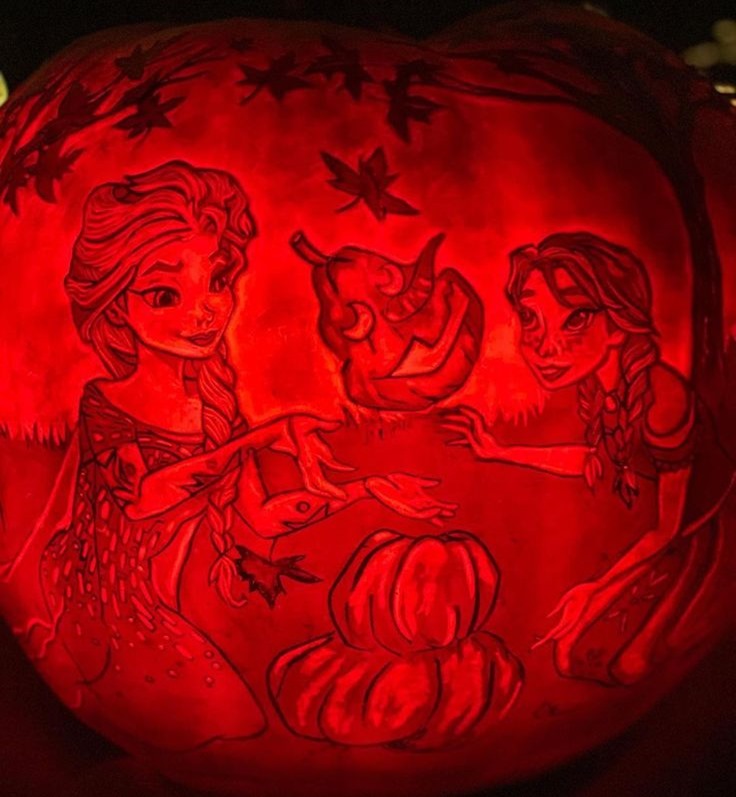 Here is the awesome pumpkin lit.
Moreover, please check out these Spooktacular Pumpkins.
In addition, check out these terrificFrozen cakes and cookies with Anna, Elsa, and Olaf