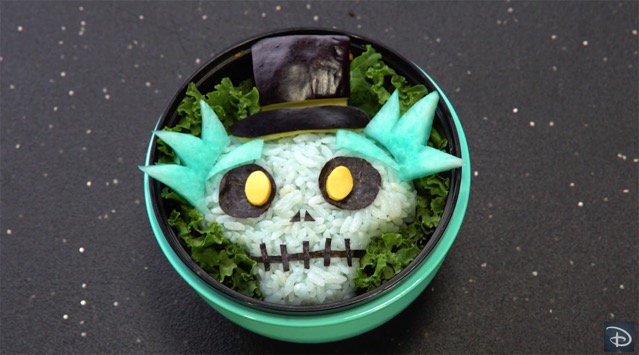 This Disney Haunted Mansion Hatbox Ghost bento box was made by OMGiri.
The face is made from rice that was cooked in butterfly pea flower tea. The teeth and outside of the eyes are Nori seaweed. Yellow cheese is used for the inside of the eyes. The hat was mae using purple eggplant. Radishes dyed blue make up the hair and eyebrows.
Here's a terrific video on how this bento box was made.
The Tutorial above is from DisneyParks.Disney.go.com.
Also, check out these splendid Bento Boxes.
For more spooky treats, check out these Disney Haunted Mansion Cakes, Cookies and Pumpkin Carvings.