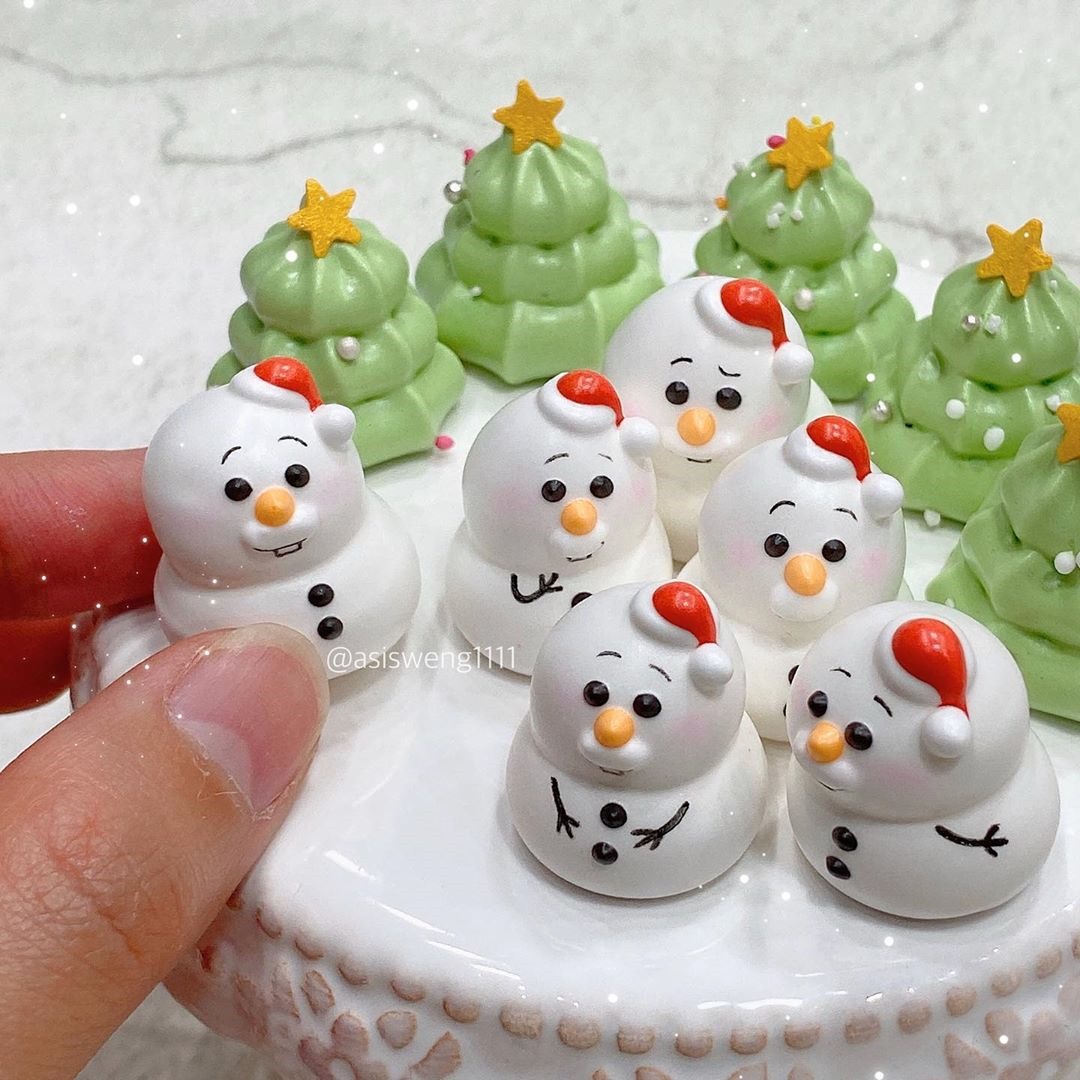 These adorable Tsum Tsum Olaf Meringues were made by Asis Weng. Each Olaf is wearing a Santa hat. There are green meringue Christmas trees behind them. The trees have gold stars on top and are decorated with white and silver ornaments.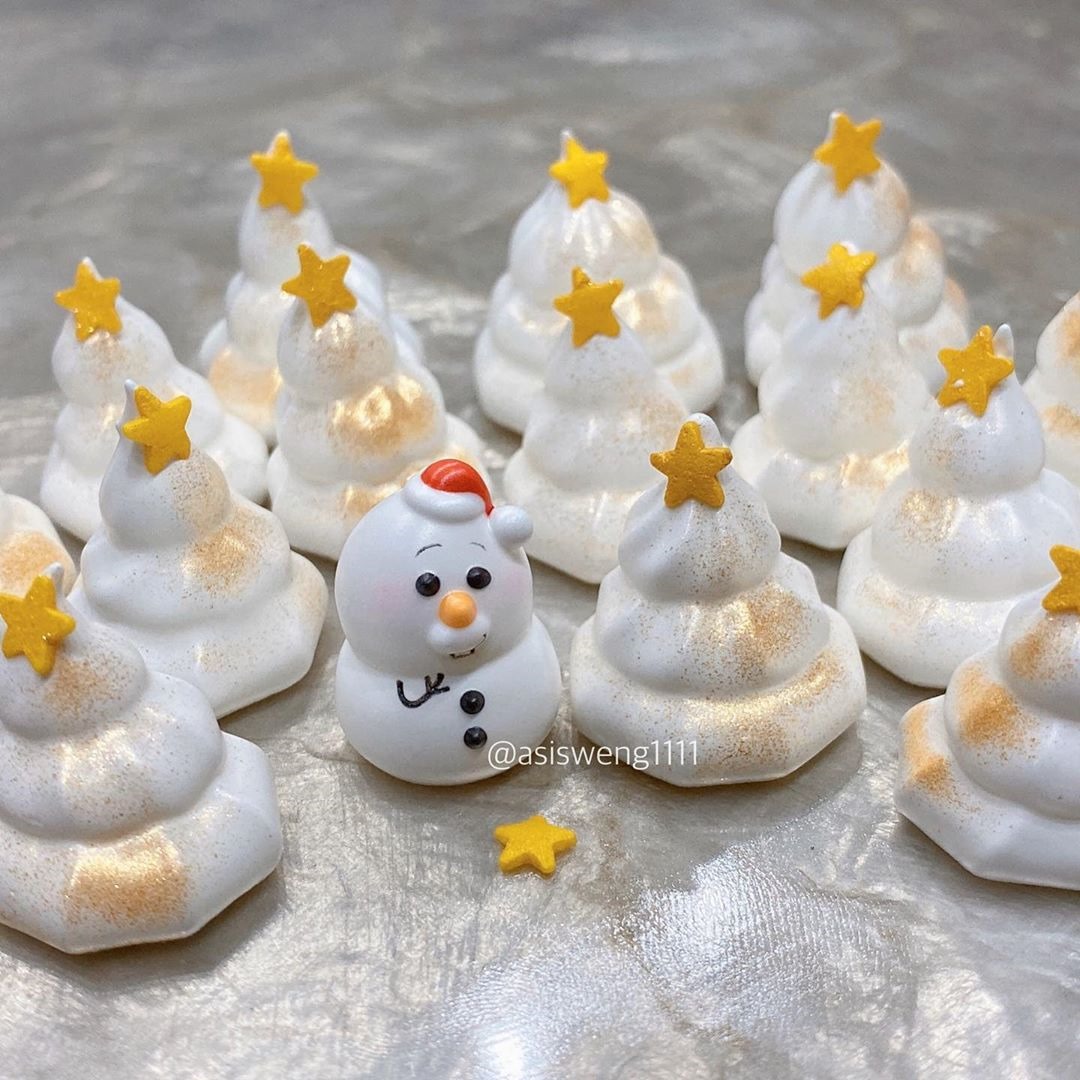 Here is a single Santa Olaf in a forest of white Christmas trees. I really like how Asis decorated the trees with a gold star and gold spray paint. It looks like one tree has lost its star and it is Olaf's job to return it.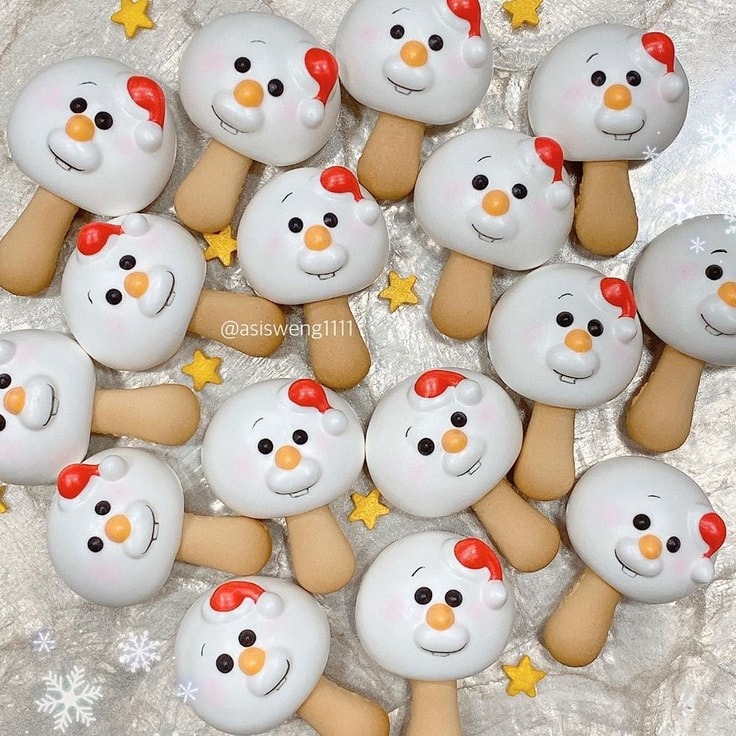 Here is a close-up of these Tsum Tsum Olaf heads. I love close-up photos like these because you can see Olaf's teeth and slightly pink cheeks. Asis did a wonderful job with these meringues.
Looking for more cool Olaf treats? Check out these Frozen Cakes and Cookies.