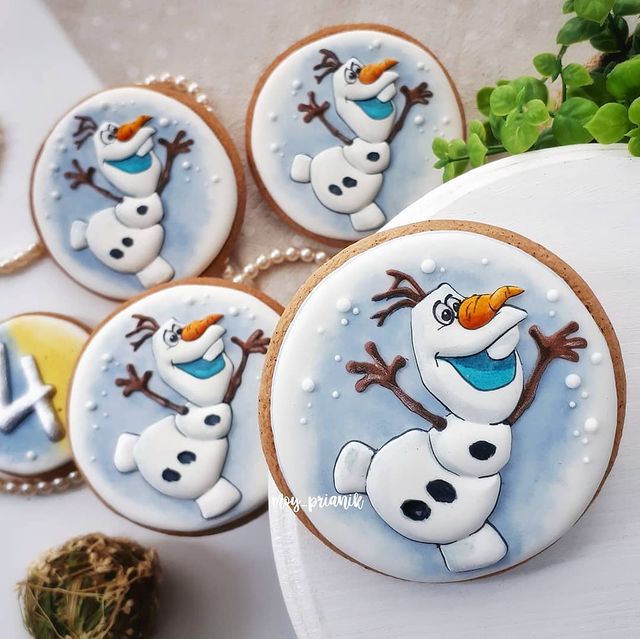 Olaf Cookies
These splendid Disney Frozen cookies feature Olaf.
With winter and snow in the air for many, there's no better time to think about Olaf and Arendelle.
He is happily singing and dancing in the snow on these Olaf cookies.
These wonderful cookies were made by moy prianik.
The cookie is white and there is a blue hue all around him to represent the cold. There are dots of white in the air to show that it is currently snowing.
He has a smile on his face as he goes through the snow. His carrot nose even has ridges.
In addition, check out these terrificFrozen cakes and cookies with Anna, Elsa, and Olaf.