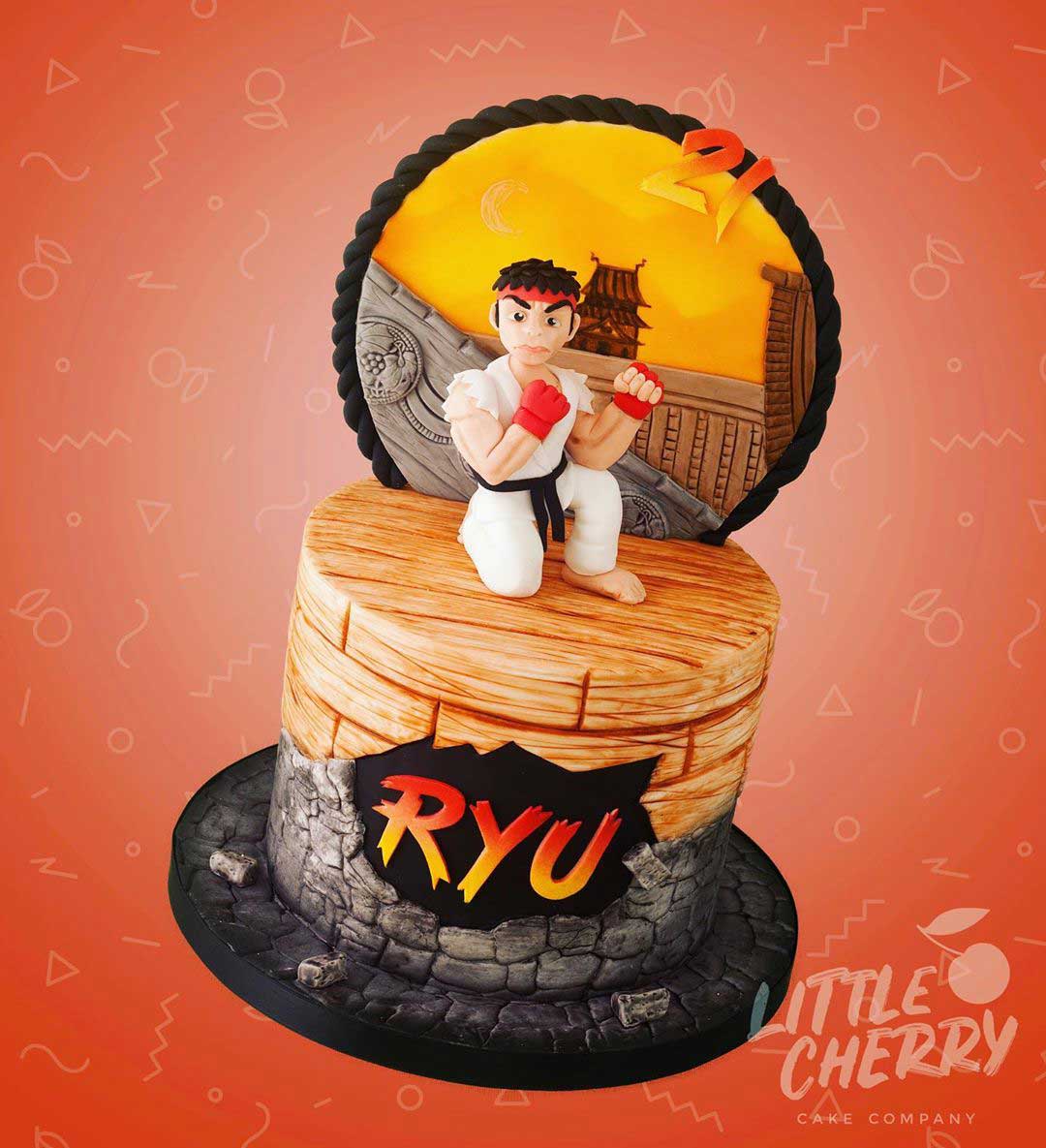 Awesome Street Fighter Cake
This Awesome Street Fighter Cake features Ryu.
This wonderful cake was made by Little Cherry Cake Company.
I really like the wood and stone combination and the color combinations on this cake.
Firstly, the cake board and the bottom of the cake are grey stone made of fondant.
Secondly, the top of the cake is made of fondant wood planks.
Thirdly, the scene behind Ryu has a gray stone wall and brown buildings in the background.
Fourthly, the sky is golden yellow and matches the yellow in the writing.
Fifthly, the red in the writing is drawn out by the red gloves.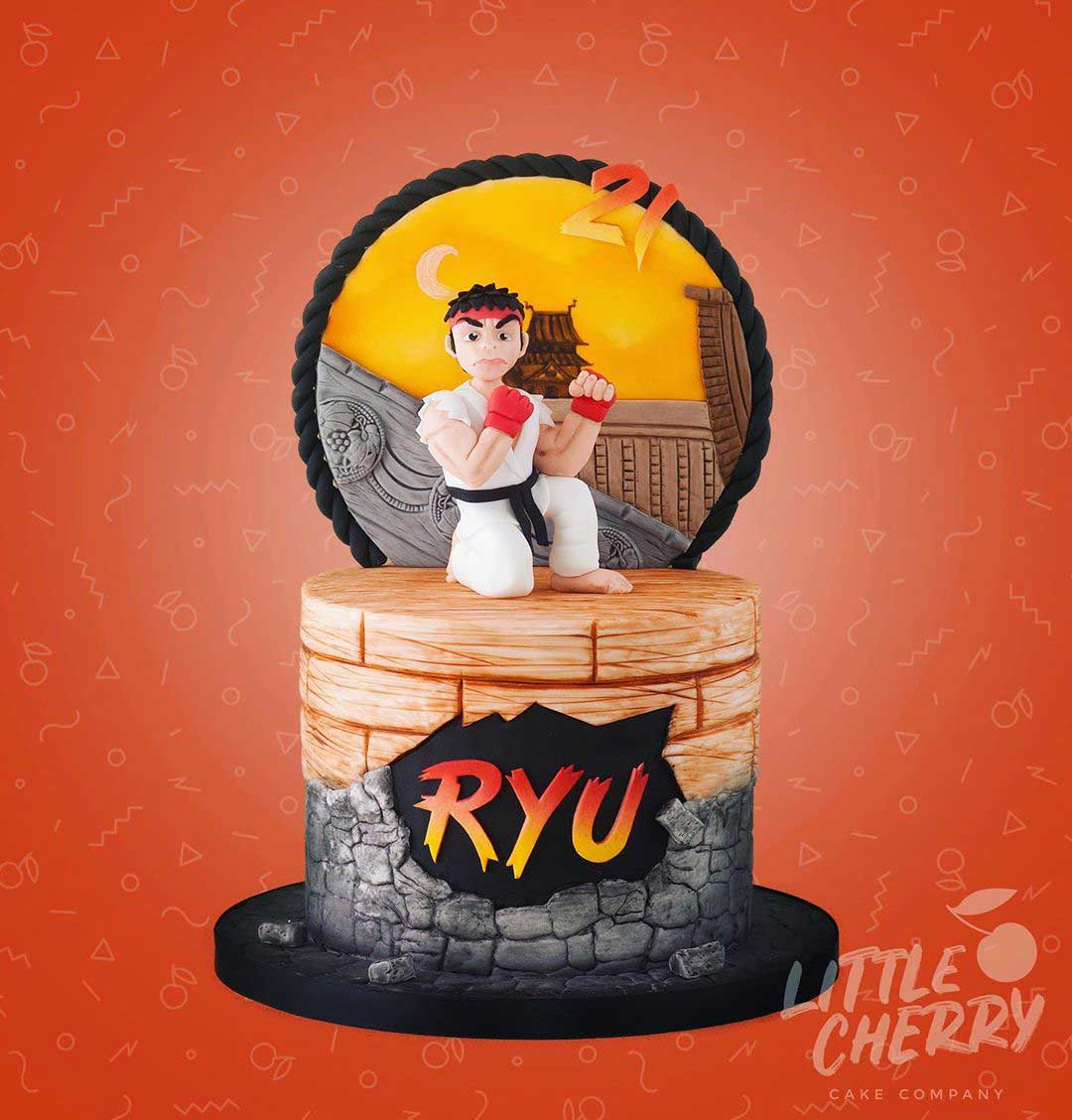 Sixthly, the black border around the scene on top of the cake matches the black border of the cake board and the black background behind Ryu.
It's terrific that the birthday boy is also named Ryu.