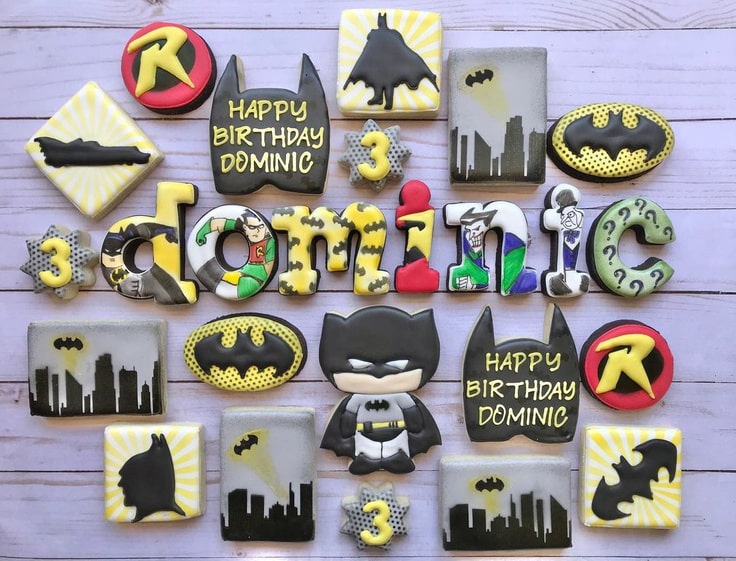 Batman 3rd Birthday Cookies
These great Batman 3rd Birthday Cookies were made by Gigi's Cookie Jar.
I really like the variety of designs that Dianna used. There are silhouettes of Batman, Batman's Cowl, the Batmobile, and the Bat-Signal. Another design shows Gotham at night with the Bat-Signal shining in the sky. There is a round red, yellow and black cookie of Robin's logo.
My favorite cookies in this fantastic set are the ones that spell out Dominic. Each cookie has a unique design. They include Batman and Robin from Batman The Animated Series, a yellow cookie with Bat-Symbols on it, Robin's logo, the Joker, the Penguin, and a green cookie with question marks which represent the Riddler. The detail and variety on these seven cookies is fantastic.
Looking for ideas for a Batman Party? Please visit our gallery of amazing Batman Cakes and Cookies.