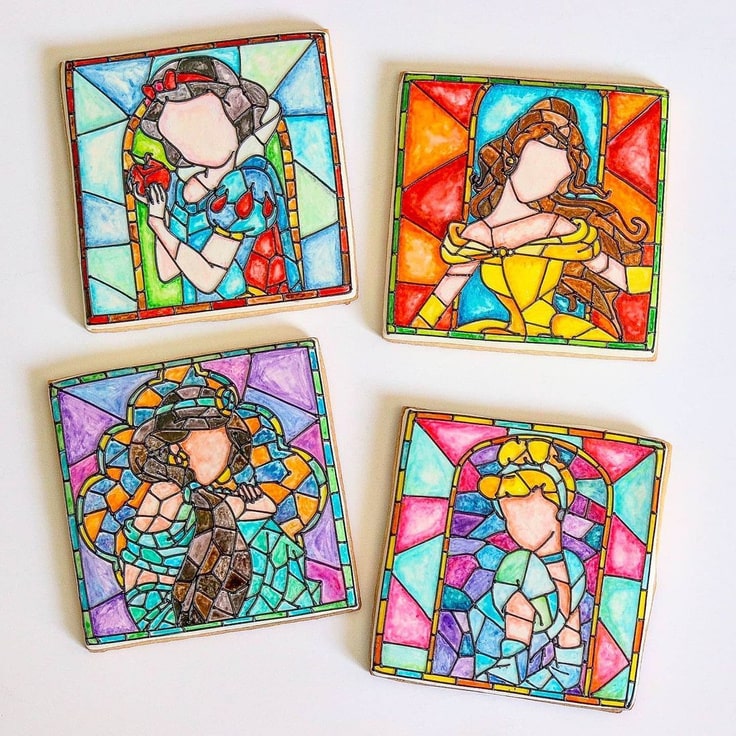 Stained Glass Disney Princess Cookies
I've been blogging about the world's greatest pop culture cakes and cookies for over a decade. You think it would get old, but I'm constantly amazed by the creativity of cake and cookie artists.
For example, today I'm spotlighting these absolutely stunning hand painted Stained Glass Disney Princess Cookies which were made by Cookies n' Stuff by Chelsey. These are some of the most intricate and lovely cookies I've posted.
Stained Glass Snow White Cookie
Snow White is dressed in her traditional blue, red and yellow dress. She has black hair and a red bow in her hair. She is holding an apple and looks like she is about to eat it.
Stained Glass Belle Cookie
Belle is wearing her yellow ball gown. Her long hair is flowing over her shoulders and down her back. This is my favorite of the four cookies. The yellow of Belle's dress looks wonderful as stained glass.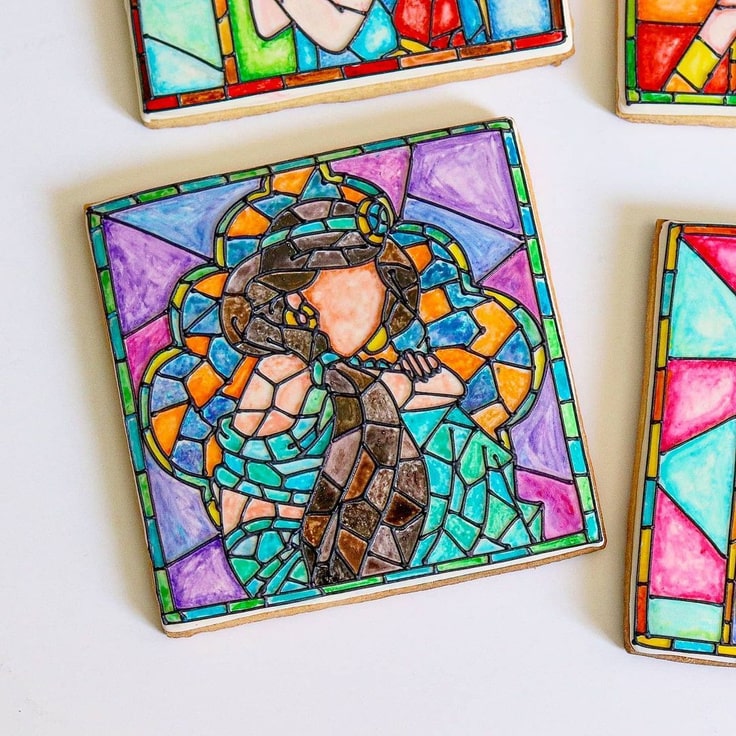 Stained Glass Jasmine Cookie
Wow! This is the most detailed of the set. Jasmine is sitting with her knees up and her arms wrapped around them. Her hair is hanging over her shoulder. Behind her is an intricate orange and blue window. Chelsey used so many small shapes to make this design and the results are astonishing.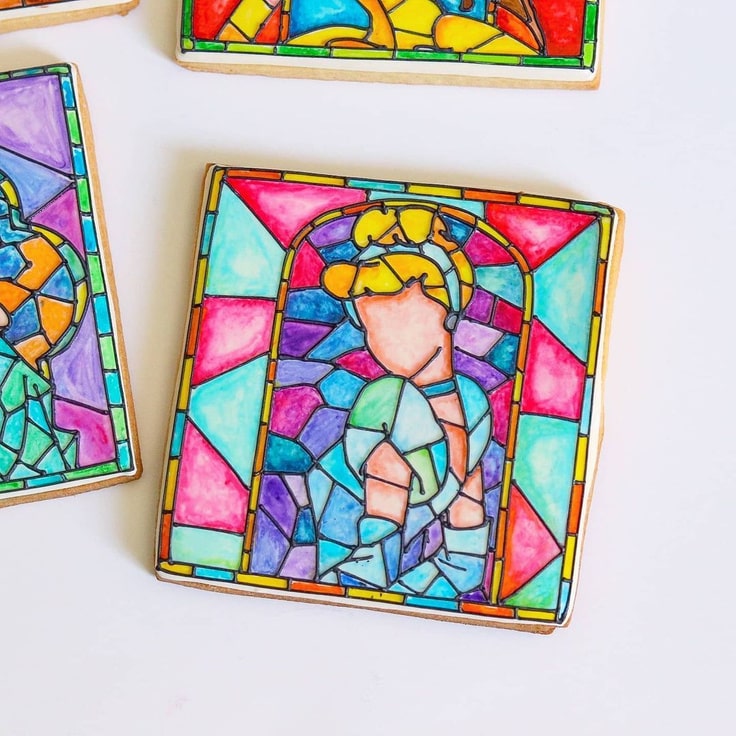 Stained Glass Cinderella Cookie
I really like how Chelsey used a different pose for each Disney Princess. For this cookie, Cinderella is standing sideways and look over her shoulder. Like Belle, Cinderella is in her ball gown.
Planning a Disney Princess Party? Check out these wonderful ideas.