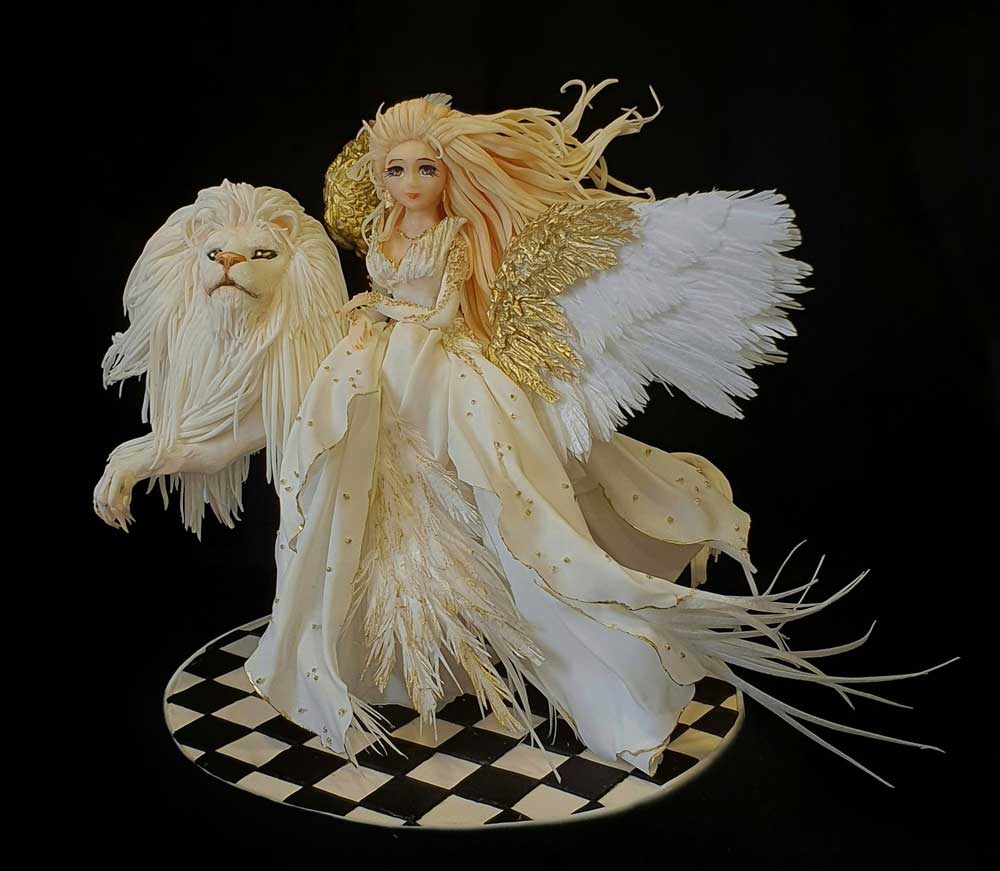 This wonderful cake topper was made by Olga Gotovko.
This piece is part of Cake Con International Collaboration.
Love Nikki – Dress-up Queen is an RPG fashion game with beautiful graphics and a lot of outfits to choose from. This anime cake topper is based on this game.
Here's the baker's description of this piece:
Inspired by the play "Dress Up Queen" – Love Nikki I created my character. I found the picture in the Pinterest, and I thought that was definitely the inspiration I was looking for. I've always found anime attractive because of its characters despite of the fact that I've never watched it. There was no name of the character, but when I made it, I thought that the girl on the lion looked like "A keeper of dreams" with all its airiness.
Materials used: sugar paste, pastilage and wafer paper
Glorious Chapter is a Story Suit that could be obtained during the Cloud Realm event.