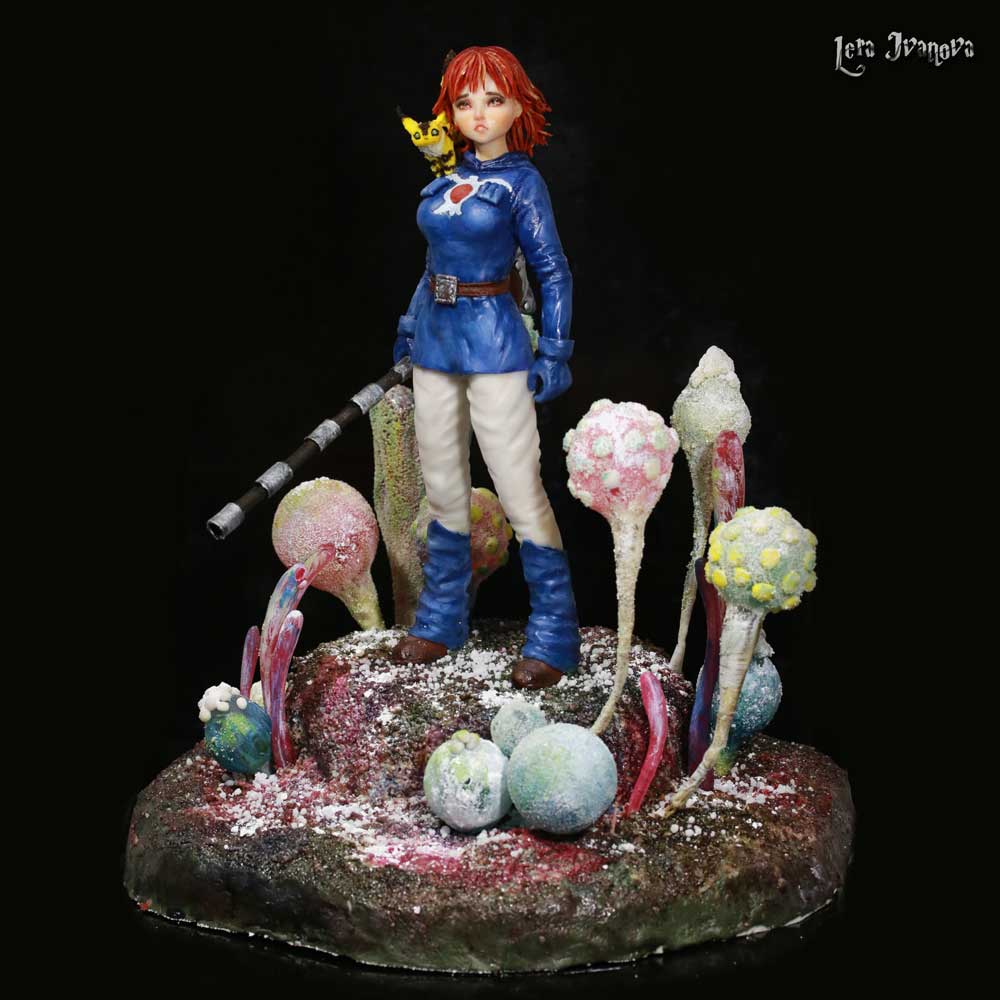 This Princess Nausicaa Cake shows her in the Valley of the Wind with her Mehve or her companion, Teto the fox-squirrel on her shoulder.
This wonderful anime cake topper was made by Lera Ivanova.
This piece is part of Cake Con International Collaboration.
Princess Nausicaä, explores the jungle and communicates with its creatures. She is the main protagonist in Studio Ghibli's 1984 theatrical release, Nausicaä of the Valley of the Wind.
Here's the baker's description of this piece:
My sugar sculpture is called "Nausicaä" of the Valley of the Wind, Warrior and pacifist Princess. This is my interpretation of the original version of the famous anime heroine.