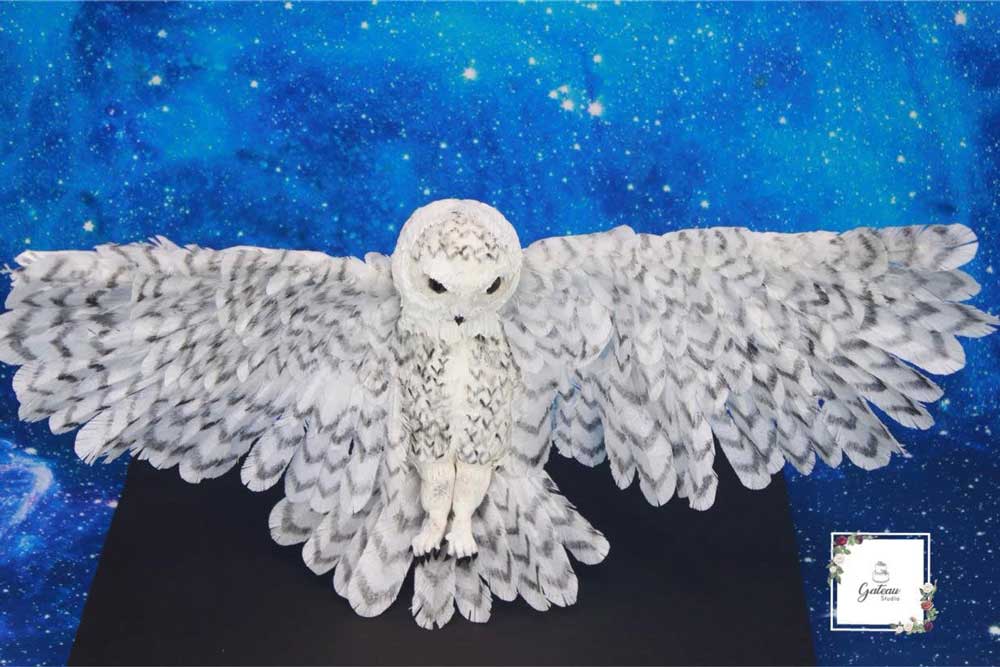 This terrific flying Hedwig cake looks like he is flying down and getting ready to land. The feathers look realistic.
This wonderful cake was made by the Gateau Sugar Art Studio.
This cake was made for the Harry Potter Magical Cake Collaboration.
Here's a close-up of the owl's feet and feathers.
The feathers were made using wafer paper. The body of Hedwig is made using cake and the head is made from styrofoam.
Planning a magical Harry Potter Party? Check out these Harry Potter cake ideas.
Hedwig and Hogwarts Express Cake