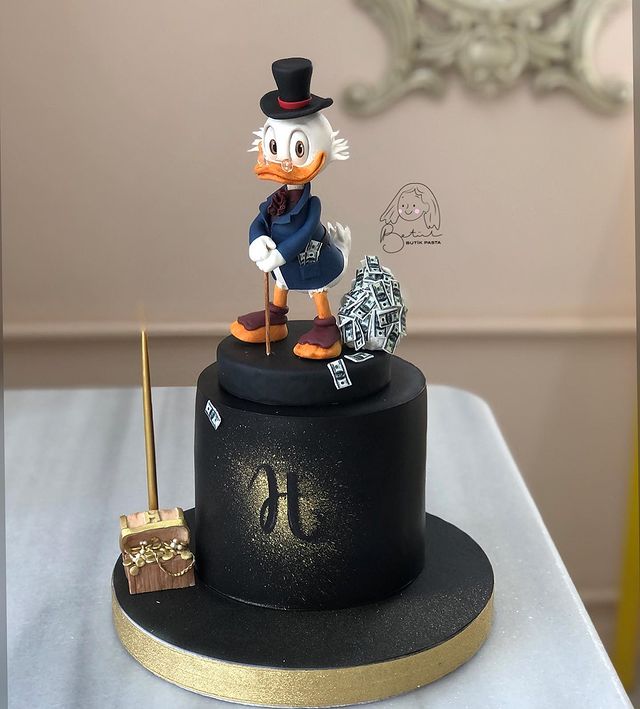 This elegant Scrooge McDuck cake features a fondant figure of him on top of the cake. A treasure chest is beside the cake.
This wonderful cake was made by Betull Butik Pasta.
The cake is black and there is a single letter H on the cake. A gold background is behind it. The platform on top is also black.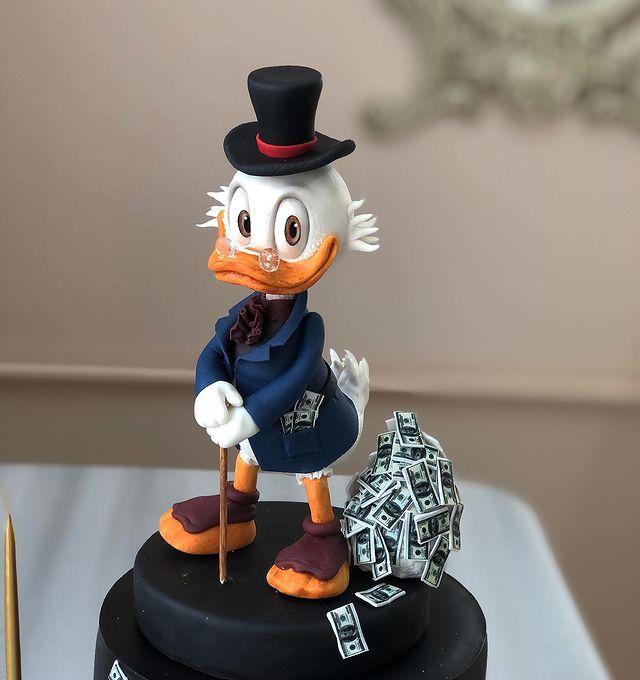 Here's a close-up of him. There is a pile of cash bills behind him. He has on brown spats.
You may also enjoy these Scrooge McDuck Cookies and Cakes
this Uncle Scrooge Cookie