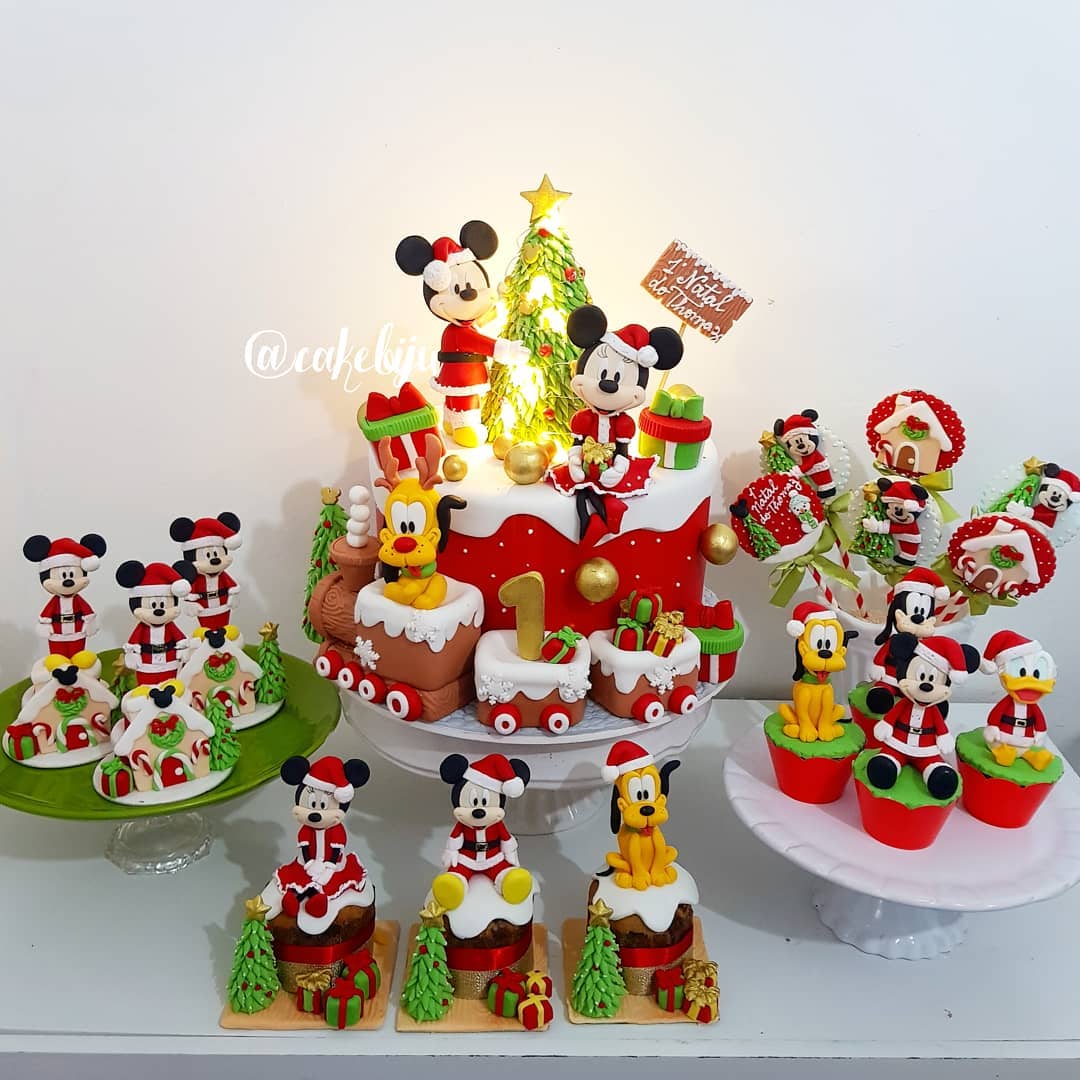 These Mickey Christmas Party Cake and Cupcakes feature Santa Mickey, Minnie, Goofy, Pluto, and Donald.
These wonderful cakes and cupcakes were made by Doces e Bolos por Lorraine.
Cupcakes that looks like houses have fondant Santa Mickey Mouse on top.
Other round mini cakes have a fondant Santa Mickey, Santa Minnie, and Pluto on top with a fondant green Christmas tree and presents in front.
Cookie pops have Santa Mickey and Minnie.
In addition, red cupcakes with green icing have fondant Mickey, Pluto, Goofy, and Donald on top.
Fondant Mickey and Minnie standing beside lit green fondant Christmas tree. A fondant Pluto is riding a gingerbread train at the base of the case. These characters are spot on and look terrific.
A gold number 1 is in the next train car to represent a 1st birthday party.
The cake is red and matches the red of Minnie and Mickey's Santa suits. This is a terrific cake to celebrate a 1st birthday with Mickey and Minnie. Red and green Christmas presents are all around.
Want more festive treats? Check out these terrific Disney Christmas Cakes and Disney Christmas Cookies.
Disney Christmas cake with Jack Skellington, Dopey, Cogsworth, Queen Elsa, and others
Christmas Cookies with Mickey and Friends