This sculpted Hobbit Hole cake looks just like Bag End. It was Bilbo's house aka. Hobbit-hole in Hobbiton. It has multiple shades of green for the grass on top to make it look more realistic. It looks like an airbrush was used to apply the different shades to give it depth.
This wonderful cake was made by Little Cherry Cake Company.
I like little clay pots in front that are filled with flowers. The front looks like brick and stone. The windows even have iron patterns between panes of fondant glass. The round door is fondant textured to look like planks of wood and it looks like it was airbrushed different shades of green to give it more depth and character.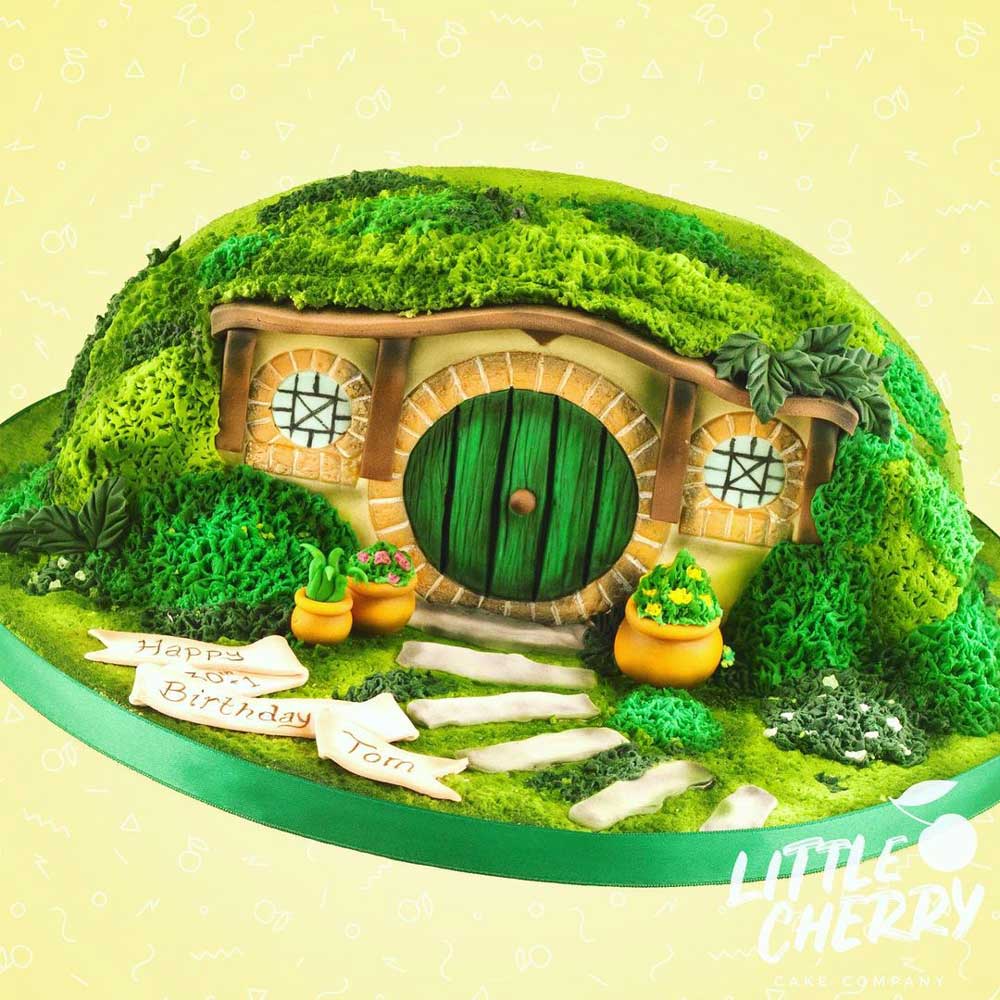 The banner in front with the words Happy 30th Birthday is the same color as the stone steps leading away from the house. The green bushes look like they are fondant textures and airbrushed for shading. Some bushes even have tiny white flowers.
For more Hobbit Party Ideas:
Another terrific realistic looking sculpted Bag End cake
Here's another copy of a Hobbit House from the Shire