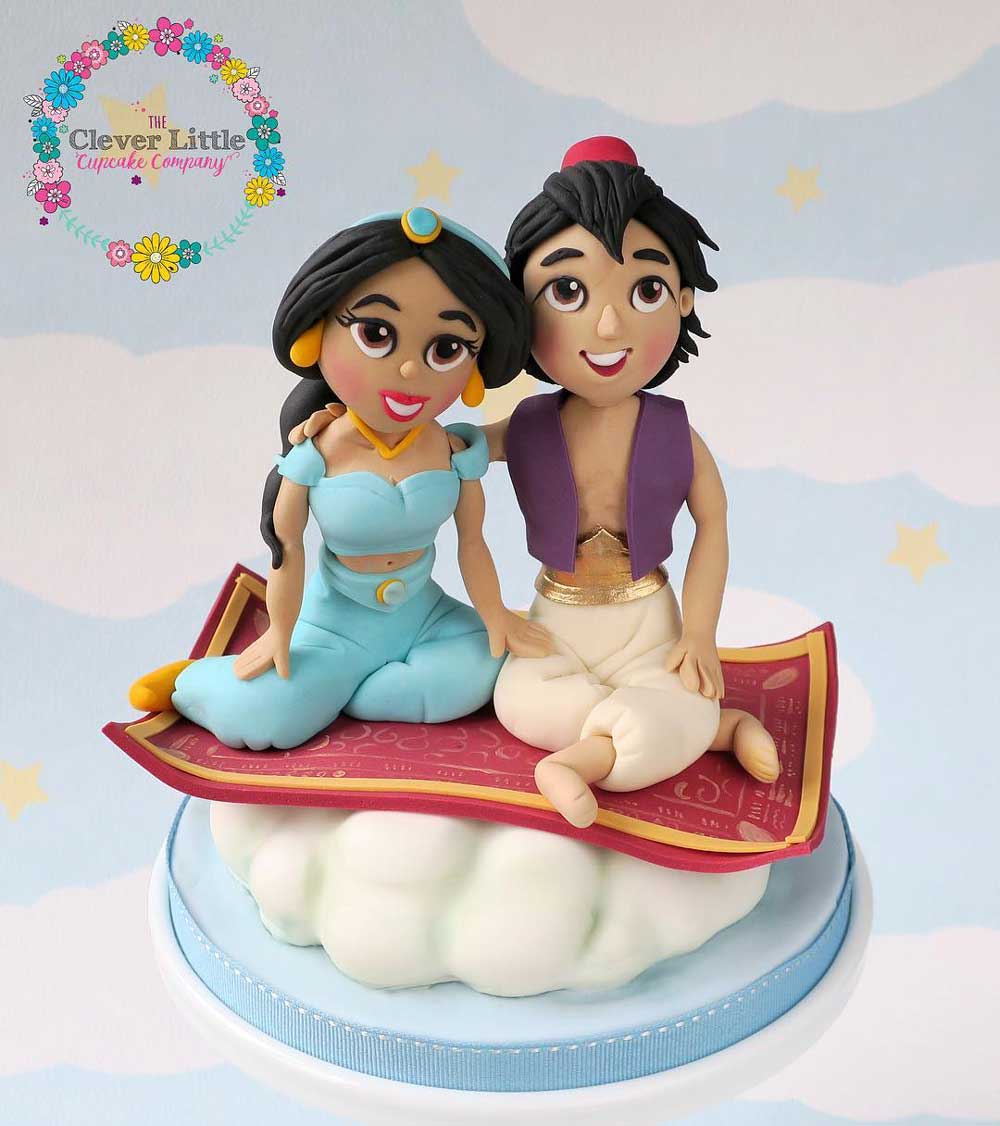 This is the 9th of 14 Valentine posts. This post focuses on another of Disney's awesome couples: Aladdin and Jasmine from the animated movie Aladdin.
This blue Jasmine & Aladdin cake topper has terrific fondant figures of these characters. They are riding on Magic Carpet on top of a cloud. The cake board is blue to represent the sky. The detail of these characters is wonderful.
This wonderful cake topper was made byAmandas Little Cake Boutique.
You may also enjoy these Aladdin and Jasmine cakes and cookies.
Genie holding Magic Carpet, Aladdin and Jasmine, and Jafar, Iago, Abu, Rajah, and the Sultan
Mickey and Minnie dressed as Aladdin and Jasmine on these cookies
Aladdin & Jasmine on Magic Carpet with Genie, Jasmine, Abu, and Rajah on this Aladdin cake