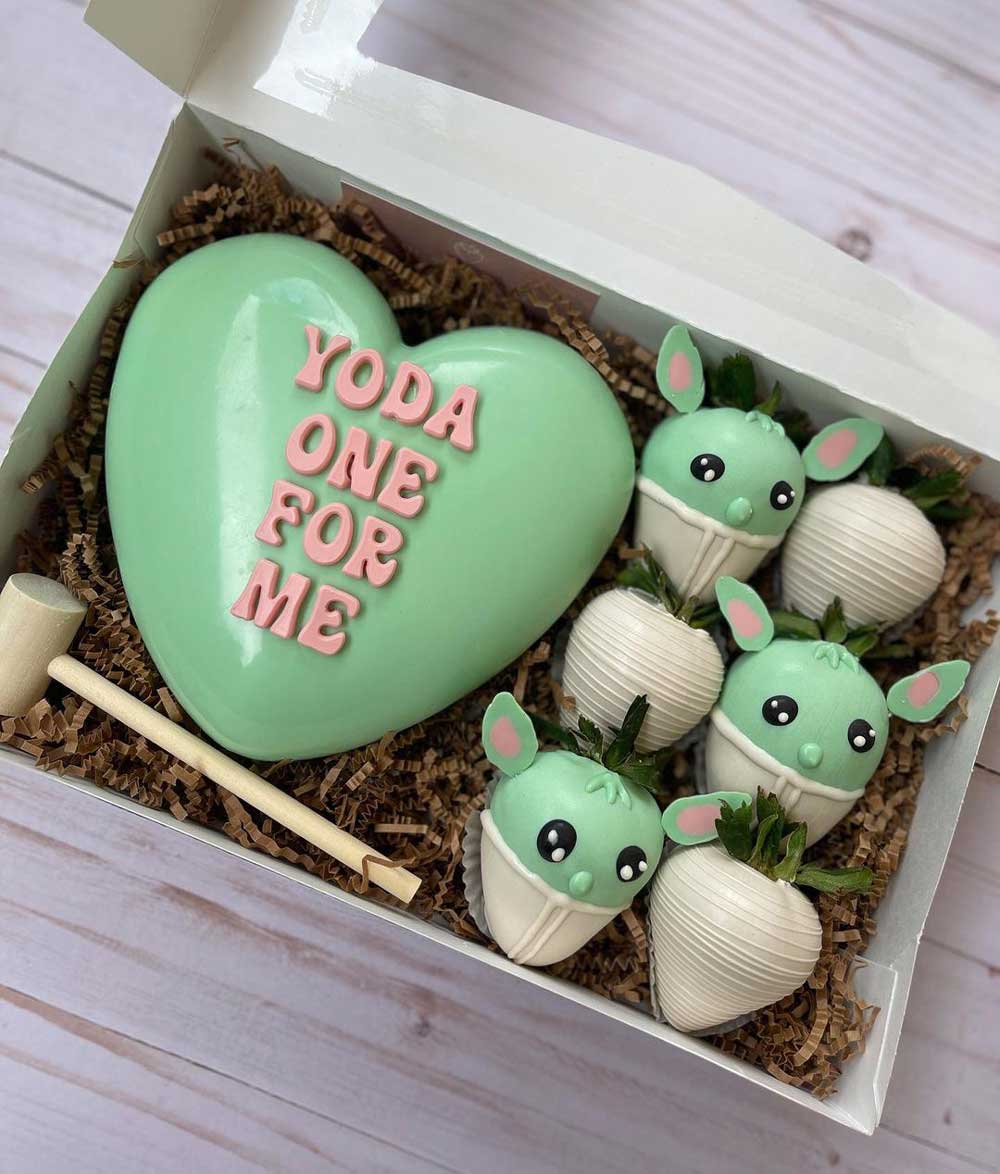 This is the 4th of 14 Valentine posts ending on Valentine's Day. This post focuses on chocolate which is a perfect Valentine's gift for special someone.
These Yoda Valentine chocolate strawberries have green and beige chocolate covered strawberries that are shaped to look like Yoda. A green chocolate piñata cake is beside them. It has the words, YODA ONE FOR ME. A wooden mallet is below to help break the piñata.
These wonderful strawberries were made by The Berry Shack.
These are cute for a Valentine's gift for a Star Wars fan.
More Valentines treats:
Romantic Mickey and Minnie Cake