These My Neighbor Totoro Cakes feature this Catbus cake and 2 Totoro cakes. This wonderful Catbus cake was made by Jean Schapowal from Cakes with Character.
Ghibi Studios 30th Anniversary Sugar Art Collaboration features edible sugar art works from many Artists from around the world to celebrate the 30th anniversary of Studio Ghibli. Studio Ghibli Inc. is a Japanese animation film studio headquartered in Koganei, Tokyo. Its mascot and most recognizable symbol is a character named Totoro from My Neighbor Totoro. Among the studio's highest-grossing films are Spirited Away, Howl's Moving Castle, and Ponyo.
This is the 1st of 4 posts about this collaboration. This post features cakes with characters from My Friend Totoro. These posts feature only a sampling of this terrific collaboration. Please visit Ghibi Studios 30th Anniversary Sugar Art Collaborationto see all of these terrific creations.
Artist's description of this Catbus cake:
The Catbus, is a character in the Studio Ghibli film My Neighbor Totoro. It is a large grinning, twelve-legged cat with a hollow body that serves as a bus, complete with windows and seats covered with fur, and a large, bushy tail. Catbus is believed to be based on the Japanese bakeneko ("changed cat"), an ancient urban legend where cats that grow old learn to shape-shift.

Being that Im a huge cat lover, he is one of my all time favorite character from Ghibli Studios!!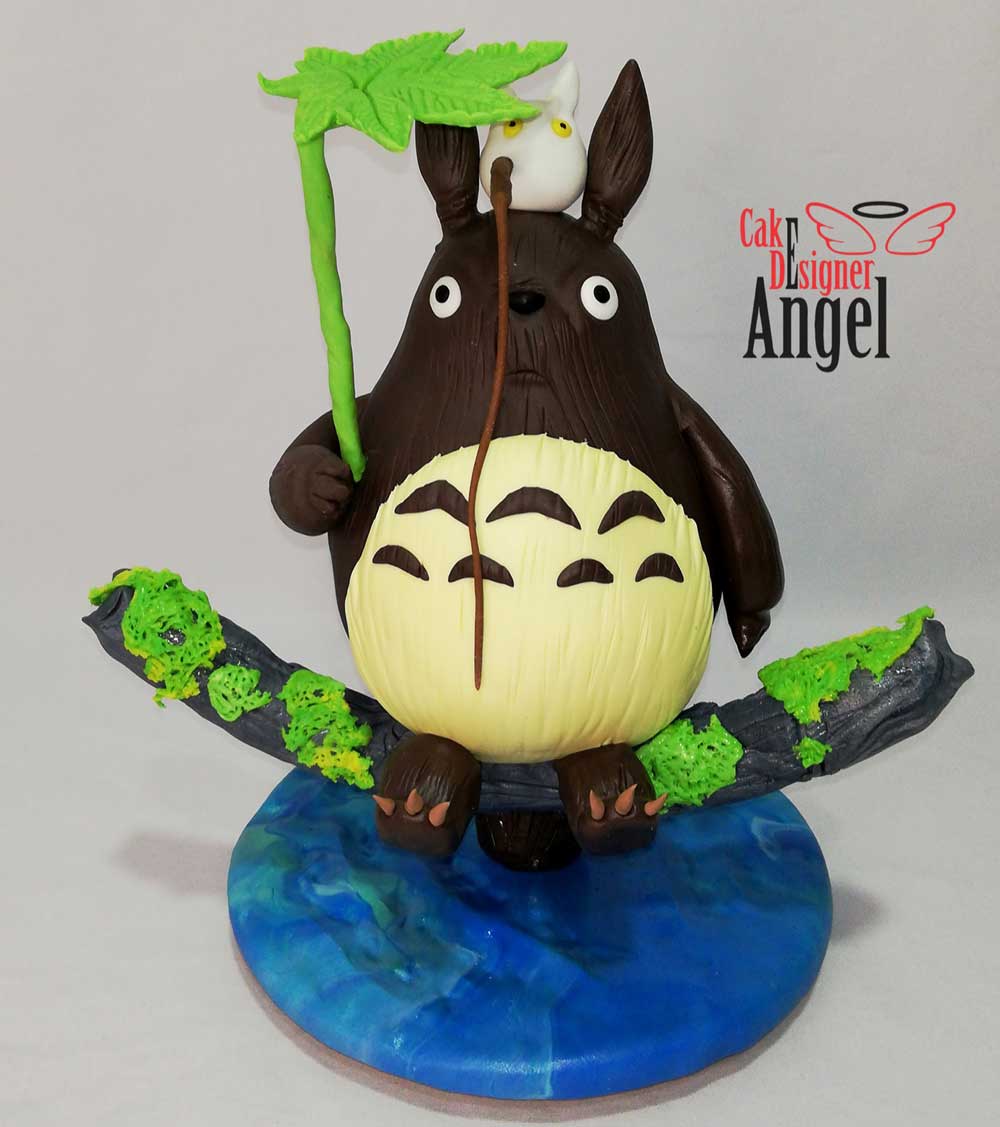 Secondly, this wonderful Totoro cake was made by
Angel Torres from Cake Designer Angel
.Artist's description of this cake:
MY NEIGHBOR TOTORO
This animated story from director Hayao Miyazaki follows the Satsuke students and sisters and Mei as they settle into their country house with her father and wait for her mother to recover from illness at an area hospital. As the sisters explore their new home, they discover and befriend elves. And in the nearby forest they find a huge creature known as Totoro. Made in Fondant! Inspired by a scene when they are in a river fishing!