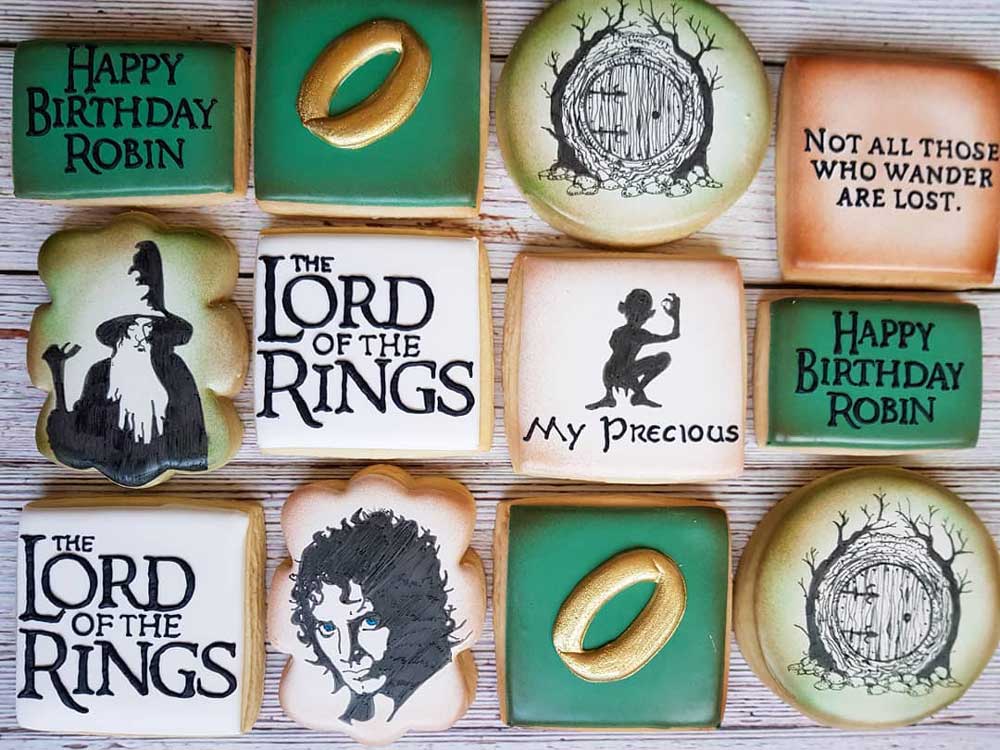 These Green Silhoutte LOTR cookies feature Bible, Gandalf, Gollum, and the One Ring.
These wonderful cookies were made by Sugar Fiend Cookie Co.
The dark green background really makes the One Ring stand out. One of these cookies has the saying, Not all who wander are lost. The Gollum cookie has the words My Precious. In addition, a cookie has the words Happy Birthday. The light green cookies have airbrushed edges of green then gold outer edges.
A white cookie with black letters has the words The Lord of the Rings.
For more LOTR party ideas, take a look at this hand-painted Lord of the Rings Wedding Cake and these LOTR cookies with the Leaf of Lorien, the Eye of Sauron, the White Tree of Gondor, and the One Ring.