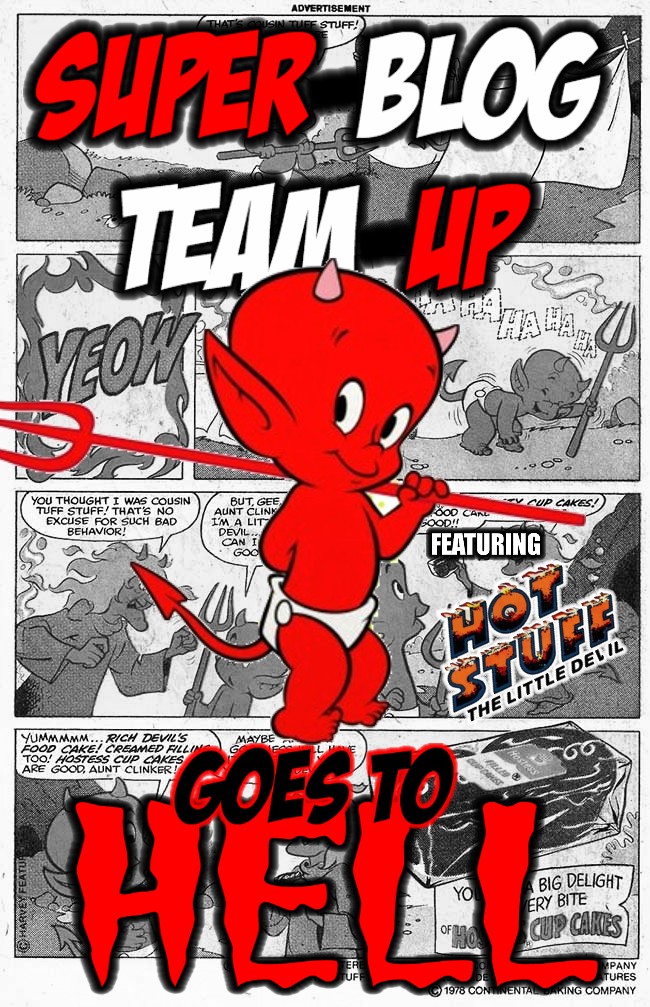 Welcome to Super Blog Team Up. This time out I am looking at Hostess Comic Book Ads featuring Hot Stuff! Since Between the Pages is a pop culture cake and cookie blog, today I'm serving yummy Hostess Twinkies, Fruit Pies and Cup Cakes.
In the 1970s, Hostess came up with an advertising campaign that is still beloved by comic book fans. Hostess worked with all of the major comic book companies to create single page ads that were done comic book style. The very first of these ads featured Batman and Robin using Hostess Twinkies to save a professor and his daughter from a mummy!
One of the things that made these ads magical was that they didn't just feature Batman and Robin. They featured EVERYONE! Bugs Bunny, Road Runner, Josie and the Pussycats, Sabrina the Teenage Witch, Superman, Wonder Woman, Shazam, Red Tornado, Plastic Man, Sad Sack, Richie Rich, Spider-Man, Captain America, Hulk, Iron Man and many more were invited to the party. Even villains like the Joker and Penguin had their own ads.
Guess who doesn't get an ad? Marvel's X-Men. That's really odd because by 1982 when the Hostess ads stopped, the X-Men were the best selling comic book in America. So if the X-Men got passed over, who had the most ads?  The three most frequently featured characters were Richie Rich, Casper the Friendly Ghost and Josie and the Pussycats.
Since Halloween is just a few days away, I wanted to focus on the perfect Halloween comic book character – Hot Stuff. Hot Stuff was one of Harvey Comics more popular characters. He was a cute little red devil with an asbestos diaper and a pitch fork. Over the years, Hot Stuff had four different comic book series plus a digest series. His main series, Hot Stuff the Little Devil lasted for 177 issues. The most important statistic  for this post? Hot Stuff starred in 19 hostess ads.
Make sure you stay to the end because I wrap things up with a one of a kind treat.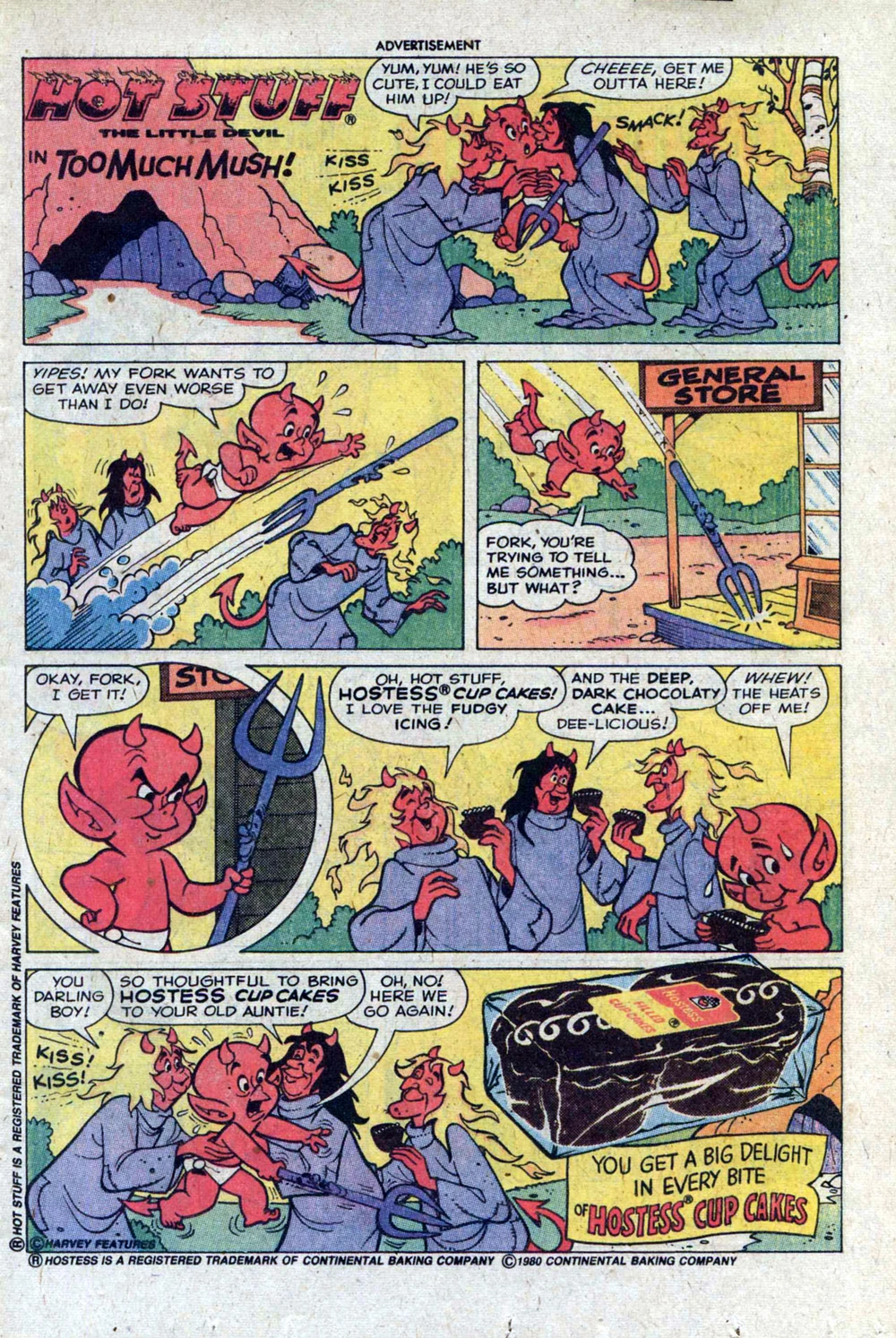 Hot Stuff's aunts appeared regularly in his comic books. The taller one with yellow flaming hair is Aunt Clicker. She appears in a bunch of these ads.
Unfortunately, the Brain doesn't stick to his chemistry set because he returns again in more ads.
The girl in this ad is Princess Charma – she is a fairy princess and Hot Stuff's girl friend. She was a major character in Hot Stuff's comics and will appear again in more ads.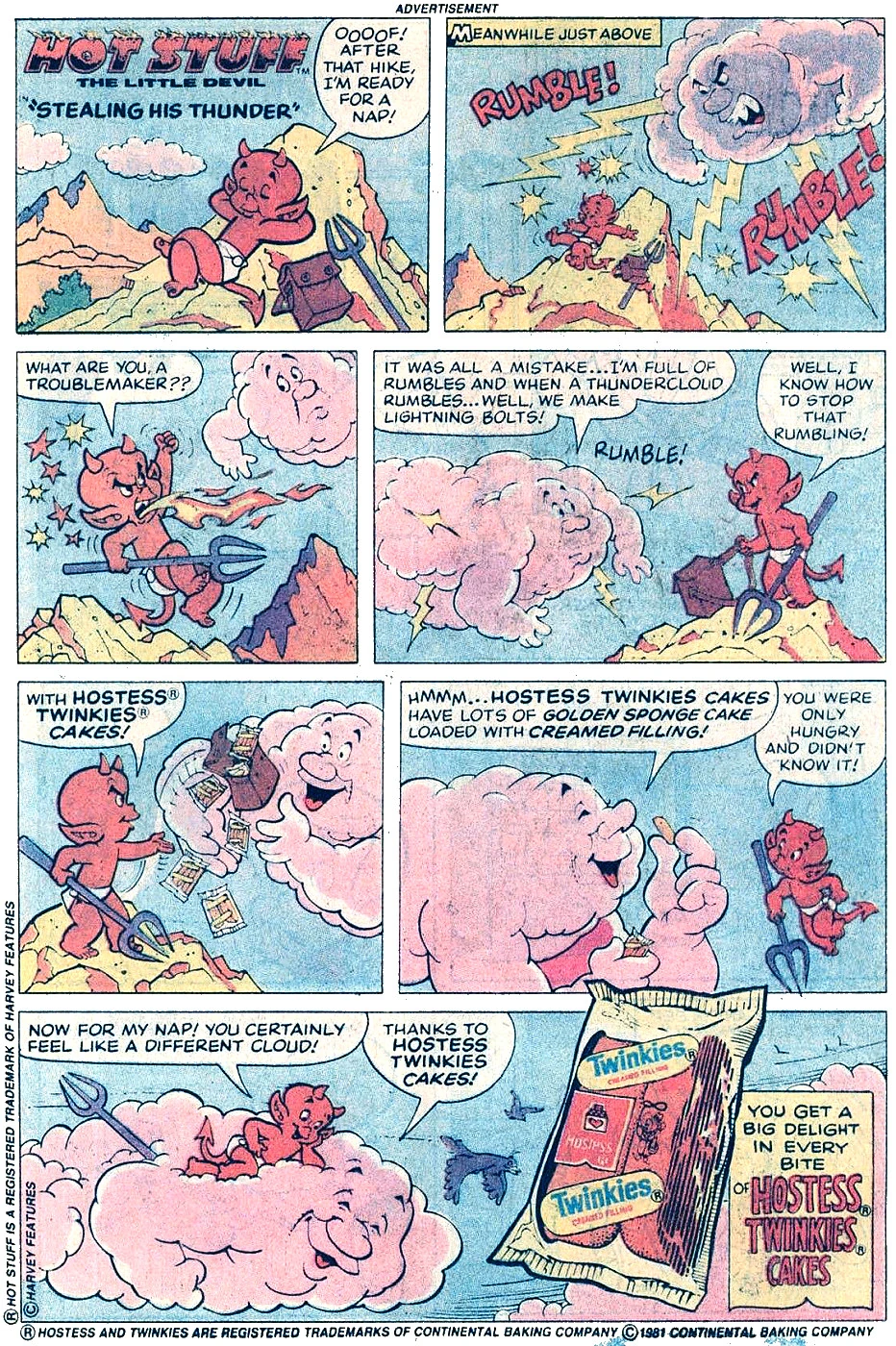 As you'll see in these ads, Hot Stuff has a bunch of uncles and aunts. This was the norm for every Harvey character. One character, Little Dot had so many eccentric relatives that she had a comic book entitled Little Dot's Uncles and Aunts that ran for 52 issues.
I like how most of the Hot Stuff ads feature Hostess cup cakes since they were devil's food.
The enchanted forest was where Hot Stuff and Princess Charma lived.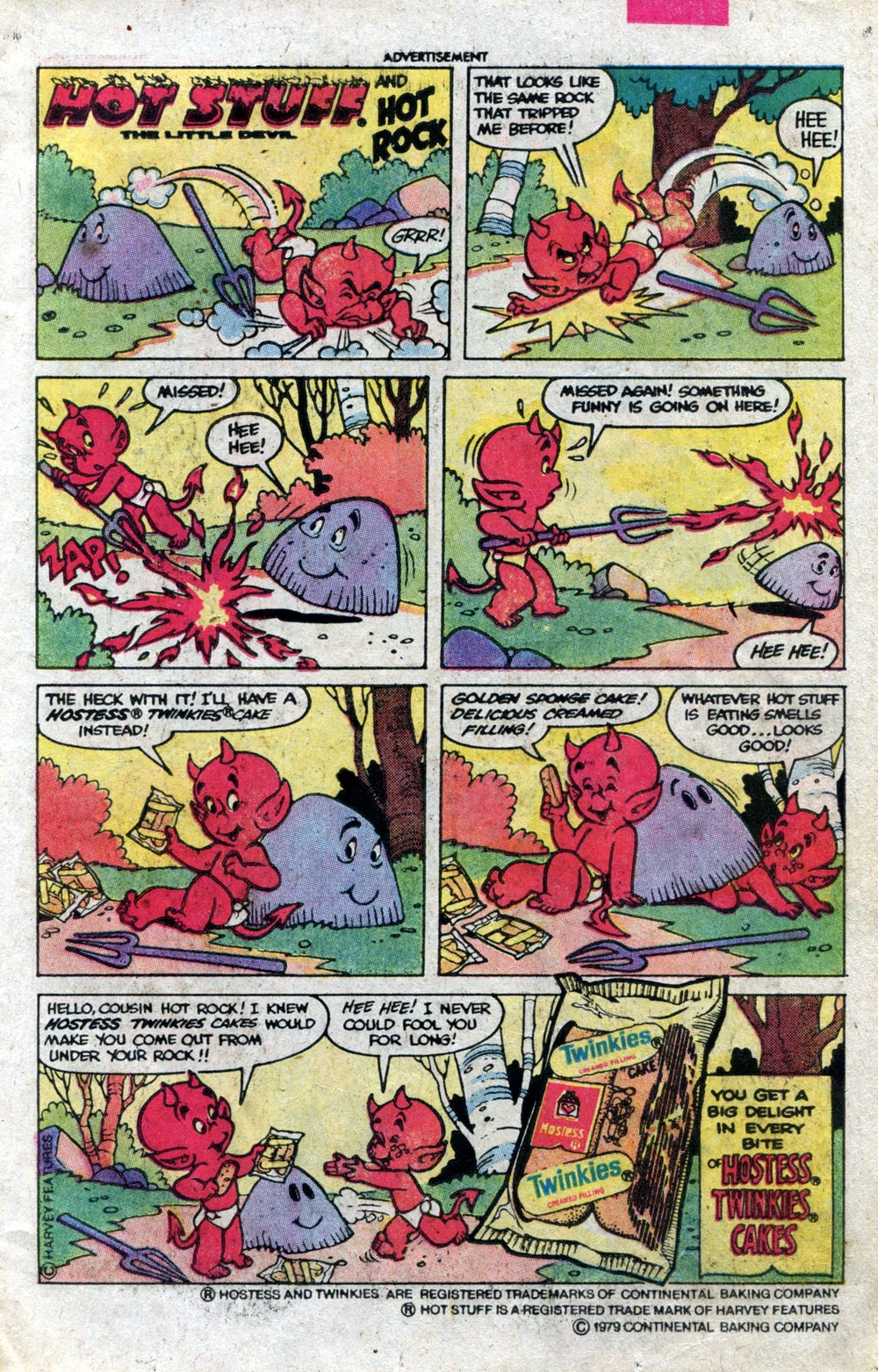 Tired of Hot Stuff's various aunts and uncles? How about one of his many cousins instead?
This ad shows part of the charm of Hot Stuff. There is an evil scientist, a red devil, a fairy princess, a gnome and cute & scary monsters. Hot Stuff would interact with all sorts of magical beings and enchanted items in his comic books.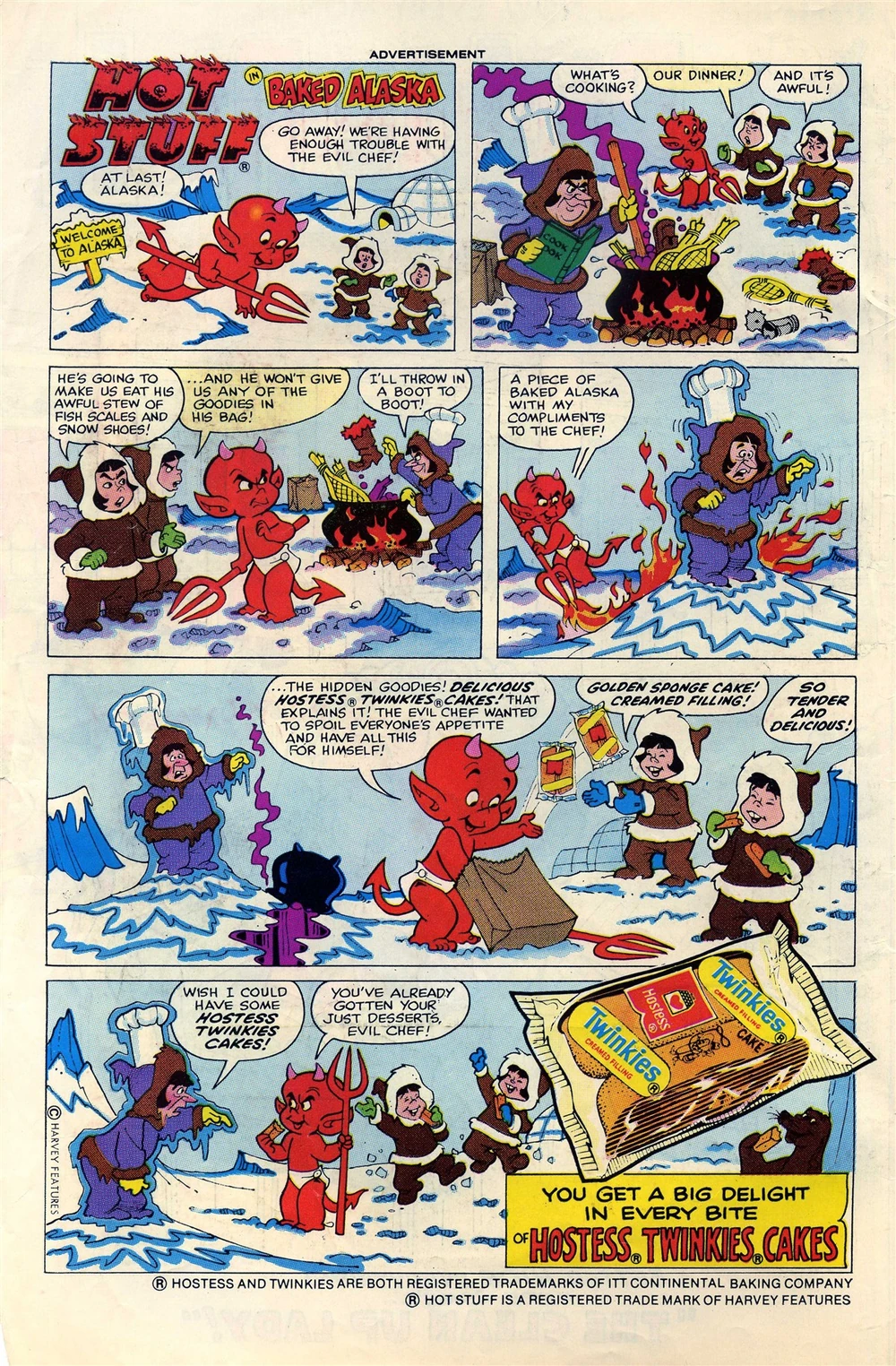 I promised I'd have a one of a kind treat at the end of this post.
Hot Stuff was the only character to ever get a two page Hostess ad. Here are Somethin' Else Cookin'! pages 1 and 2!!!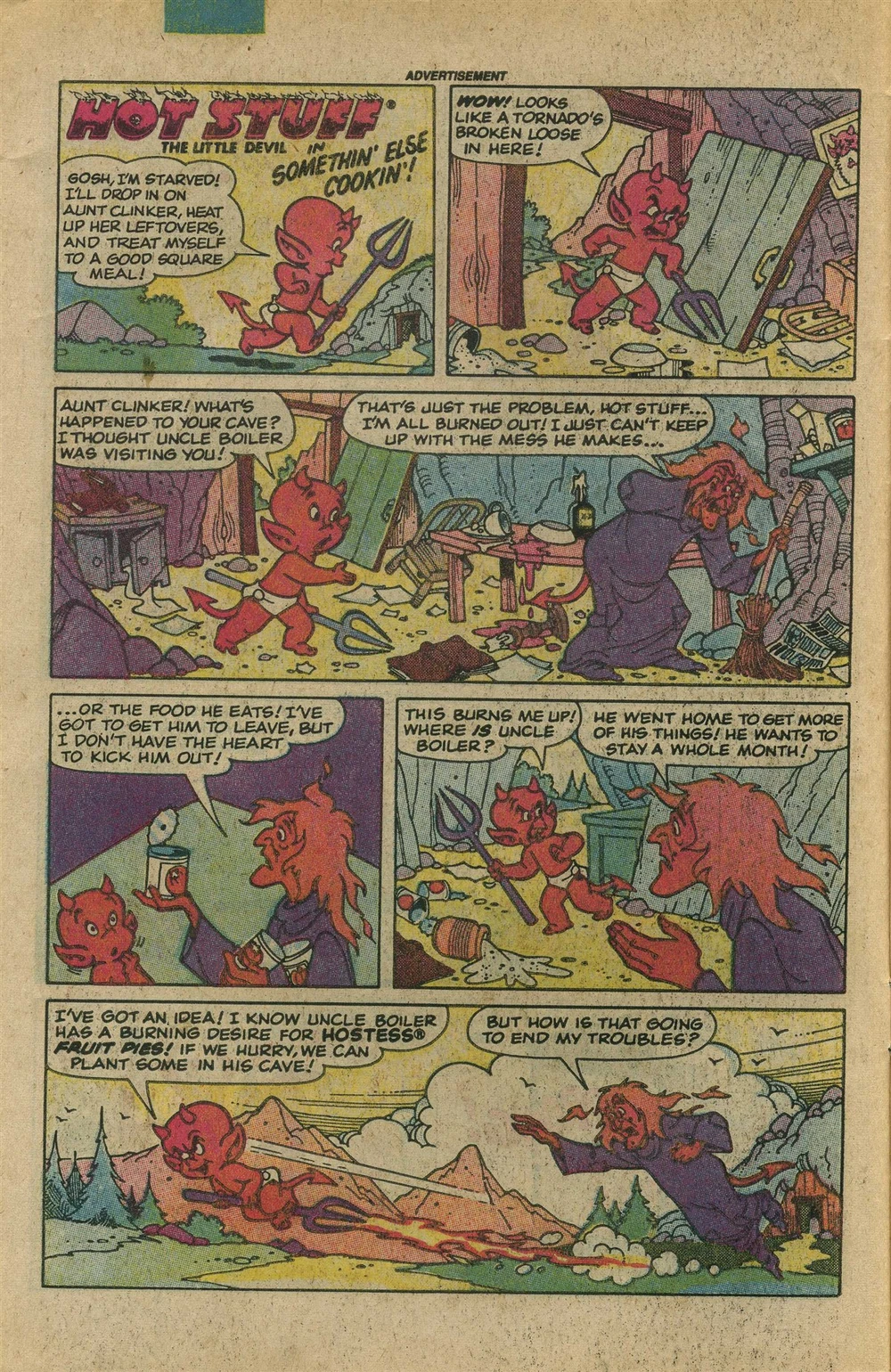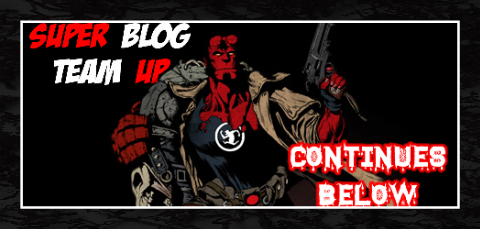 Magazines and Monsters: Bonus Episode! – Marvel Spotlight 12 & 13 (Damon Hellstrom)- with Charlton Hero!
The Telltale Mind – Patsy Walker – To Hell and Back (and Back and Back…)
Source Material Comics Podcast – Batman/Punisher "Lake of Fire" – Evan Bevins and Jesse Starcher 
Mark Radulich : Alternative Commentary on Hell Comes to Frogtown
Ed Moore: News Print Commando Rex Zombie Killer from Bad Dog Ink/Panda Dog Press 2013
Dave's Comics Blog: Superman: The Blaze/ Satanus War
In My Not So Humble Opinion – Savage Dragon Goes To Hell
Asterisk 51 Blog – Sunday school with… Hellboy?!?!?
Comics Comics Comics Blog – The Son of Satan and the preacher's kids – Will looks at Son of Satan and the Defenders
Superhero Satellite: Spider-Ham in the world of Licensing Hell!
Relatively Geeky Presents #43: Afterlife with Archie, issues 1 – 6