A long time ago in a bookstore far, far away….
Super Blog Team Up
Episode 7
There is unrest in Star Wars Fandom. Although The Force Awakens premiers this weekend, fans will have to wait another year before journeying again to another Star Wars movie.
Thankfully, Between the Pages has prepared for this emergency. I have read almost 100 Star Wars novels and can recommend wonderful books which will allow you to return to this beloved galaxy before next December…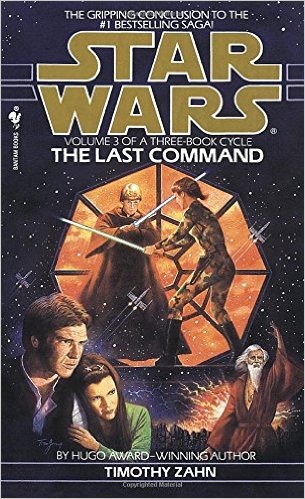 Timothy Zahn's Thrawn Trilogy (Heir to the Empire
, Dark Force Rising, & The Last Command)
If you read only one Star Wars novel, it needs to be Heir to the Empire. It was the first Star Wars book I read and I've been hooked ever since.
Heir to the Empire begins five years after the second Death Star was destroyed. With the Emperor and Darth Vader gone, will the Empire survive? A new brilliant and mysterious leader comes to power. He is Grand Admiral Thrawn and he gives the Empire a new hope that they will one day dominate the galaxy again. Thrawn brilliantly outwits the rebellion at every turn. He even finds a way to neutralize The Force. Grand Admiral Thrawn is my favorite Star Wars villain. Where Darth Vader and the Emperor are extremely powerful, Thrawn is absolutely brilliant.
Han Solo is one of my favorite characters. While he talks about being a smuggler, those days are pretty much over by the time we meet him in A New Hope. This book does a wonderful job of introducing other smugglers and showing you what they are like. One my favorite smugglers is Talon Karrde. Karrde is the leader of a band of smugglers and one of the best information brokers in the business. He is a complex character with equally complex motives and morals.
This book introduces Mara Jade. Mara is probably my single favorite character introduced in the Expanded Universe. I'm trying to keep these recommendation as spoiler free as possible, so let me just say that Mara is a great character with a fascinating past. That's probably not enough of a hook. One more detail about Mara? When you first met Mara, her number one goal in life is to kill Luke Skywalker.
While I really like these new characters, Heir to the Empire also does an amazing job with Luke, Leia, Han, Chewie, and Lando. For example, one of my favorite segments takes place Chewbacca's planet of Kashyyyk.
Between the Pages mixes two of my favorite things – pop culture and cakes. So inbetween book recommendations, I'll be featuring amazing Star Wars Sweets. This mindboggling Chewbacca Cake was made by Crazy Cakes.
Kenobi
by John Jackson Miller
There is an outlaw. He is both in hiding and watching over someone he has sworn to protect. Because he is an outlaw, he is trying to keep a low profile. But, he has a strong sense of justice and gets drawn into a conflict in the town he is hiding in. Sounds like the plot to a good western. It is also the basic plot of Kenobi
which is a great Star Wars western.
Kenobi is set between Revenge of the Sith and A New Hope. It tells the story of Ben Kenobi after the Emperor has issued Order 66 which leads the clones armies to turn on and kill almost every Jedi. Ben delivers baby Luke Skywalker to his Uncle Owen on Tatooine. Ben then takes up residence in a wastelands of Tatooine to keep a watchful eye on baby Luke. Ben doesn't want anyone to know that he is a Jedi since Darth Vader and the Emperor have pledged to kill all Jedi. Ben tries to not become involved in local affairs and maintaining a low profile, but he is drawn into the lives of some of the townspeople nearby. There is a mounting war between the townspeople and the Sand People. For the rest of the story, check out Kenobi
. You'll be glad you did.
Crazy Cakes also made this crazy good Darth Vader Helmet Cake.
Allegiance by Timothy Zahn
I want to keep this post as spoiler free as possible. Mara Jade is one of my favorite characters in the Expanded Universe. Since she was introduced in the Thrawn trilogy, almost every one of her appearances focuses on her life after that trilogy. One of the many reasons that I like Mara is she has a fascinating backstory setup in the Thrawn trilogy. Allegiance tells a story from her past and it is wonderful. If you like Mara Jade this is a can't miss. If you don't know anything about Mara, I recommend starting with Heir to the Empire. There is a second Mara Jade novel set in this timeframe – Choices of One. This is on my to be read list.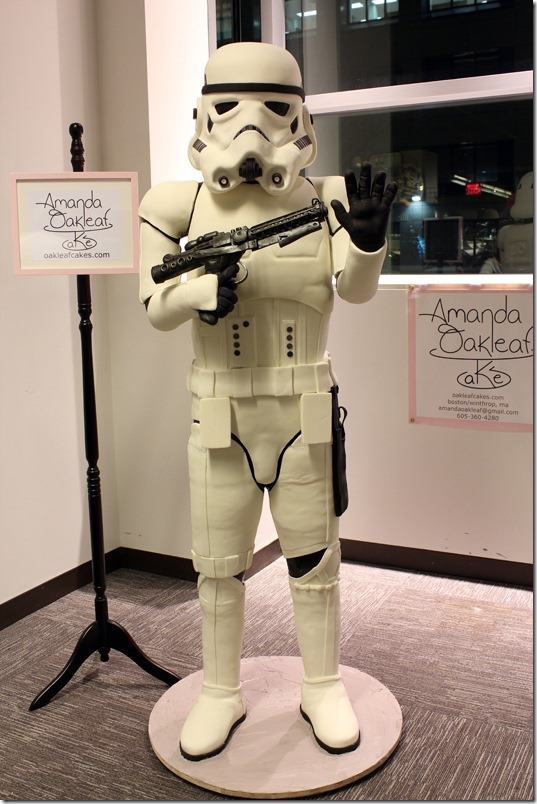 This stunning Life Size Stormtrooper Cake was made by Amanda Oakleaf Cakes.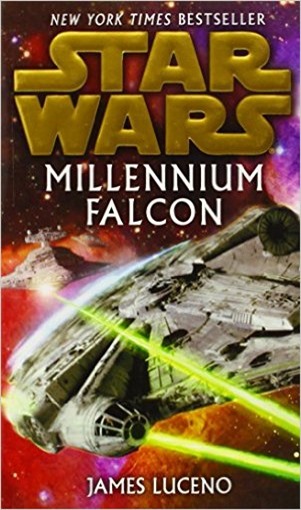 Millennium Falcon by James Luceno
If you love the fastest hunk of junk in the galaxy, you'll love Millennium Falcon. Millennium Falcon tells the story of the ship's previous owners and how she got her unusual name. This is also the only book I can remember where the main character is a spaceship.
This gorgeous Millennium Falcon Cake was made by Mike's Amazing Cakes.
Darth Plagueis by James Luceno.
Darth Plagueis is one of the most popular Star Wars novels. Many people consider it the best stand alone Star Wars novel. It is easily the best book about the Sith that I've read. It focuses on both Darth Plagueis and Darth Sidious. The thing which makes Darth Plagueis wonderful is that it takes so many pieces from the movies and books and weaves them into a cohesive whole. It shows how and why these two characters manipulated people and events to create the Empire.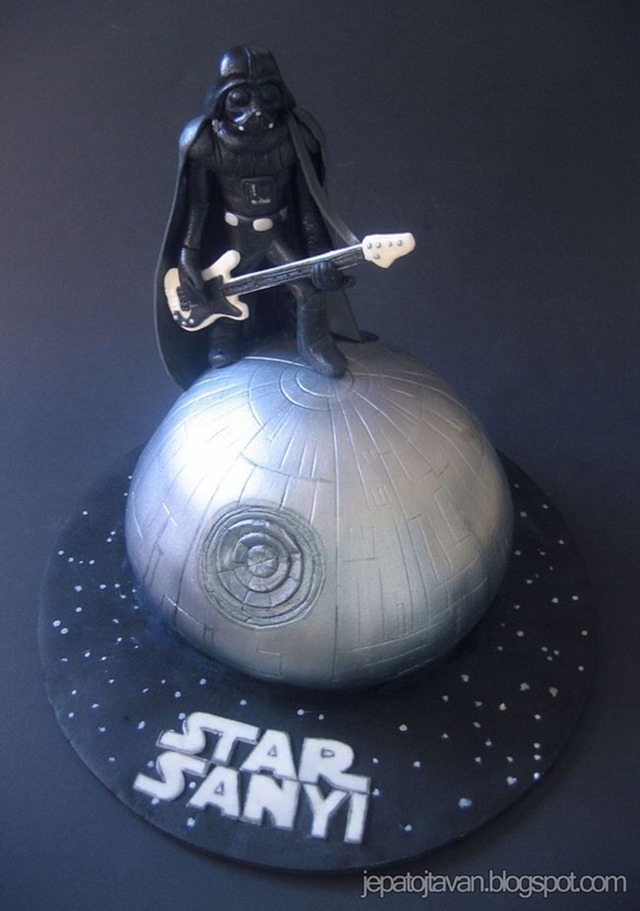 This rocking Darth Vader Cake was made by Cakes By Pixie Pie.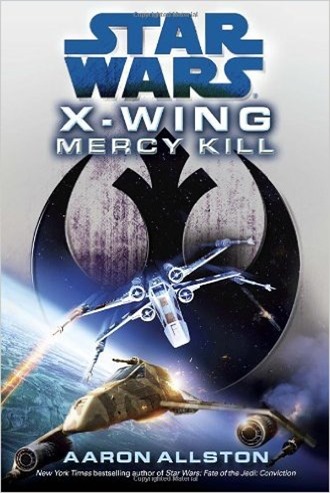 X-Wing: Mercy Kill by Aaron Allston
I'm a fan of the TV show Mission Impossible and have seen all of the movies. Mercy Kill is a Mission Impossible style story set in the Star Wars universe. In many ways it sounds a lot like the 2016's Star Wars film – Rouge One: A Star Wars Story. This book has so many twist and turns and plenty of engaging characters. One of my favorites characters is a brilliant Gamorrean mathematician, spy, and male dancer nicknamed Piggy. The story is also about a team of spies getting back together for one last mission. If you like Mission Impossible, I highly recommend this fun book.
This Gamorrean Guard Cake was made by Becca's Edible Art.
Empire and Rebellion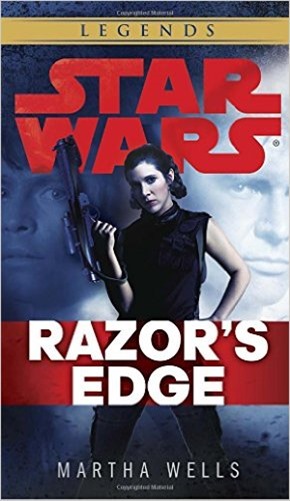 Razor's Edge by Martha Wells
Honor Among Thieves by James S. A. Corey (aka Daniel Abraham and Ty Franck)
This is a little confusing, so bear with me. Shortly before the Star Wars Expanded Universe became Star Wars Legends, a trilogy focusing on Leia, Han, and Luke was began. Though the three novels stood alone, the trilogy was called Empire and Rebellion. After the 2nd book in the trilogy was published, the Star Wars Expanded Universe became Star Wars Legends and the trilogy because a duology. While the story behind these two books is confusing, the stories within these two books are wonderful. Razor's Edge and Honor Among Thieves, spotlight Leia and Han and both really shine. If you'd like to see more of what happens with Leia or Han right after A New Hope, these are the books you're looking for.
Have a favorite Star Wars book that isn't on this list? Let me know in the comments and I'll add it to my reading list!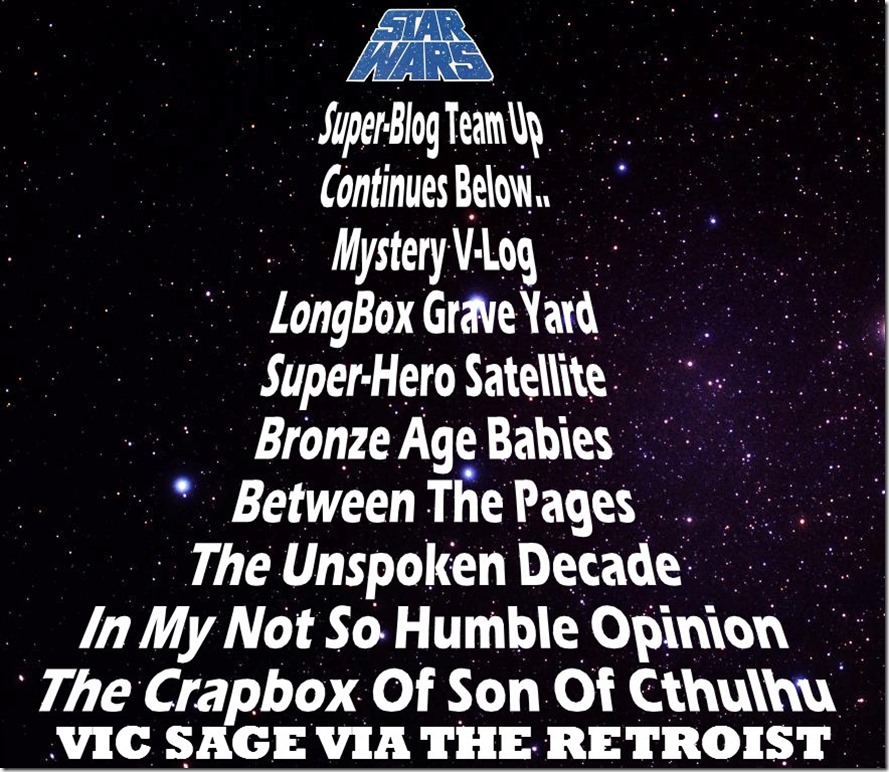 Bronze Age Babies – Star Wars: Season of the Force
Crapbox of Son of Cthulhu – Growing up Star Wars
In My Not So Humble Opinion – Star Wars Sketchbook
Longbox Graveyard – The Star Wars Card Trader
Mystery V-Log – My Personal Star Wars History
The Retroist – The Force Was Strong With The Star Wars Records
The Superhero Satellite – The Original Early-Bird Action Figure Line
Between the Pages is an Amazon Affiliate.