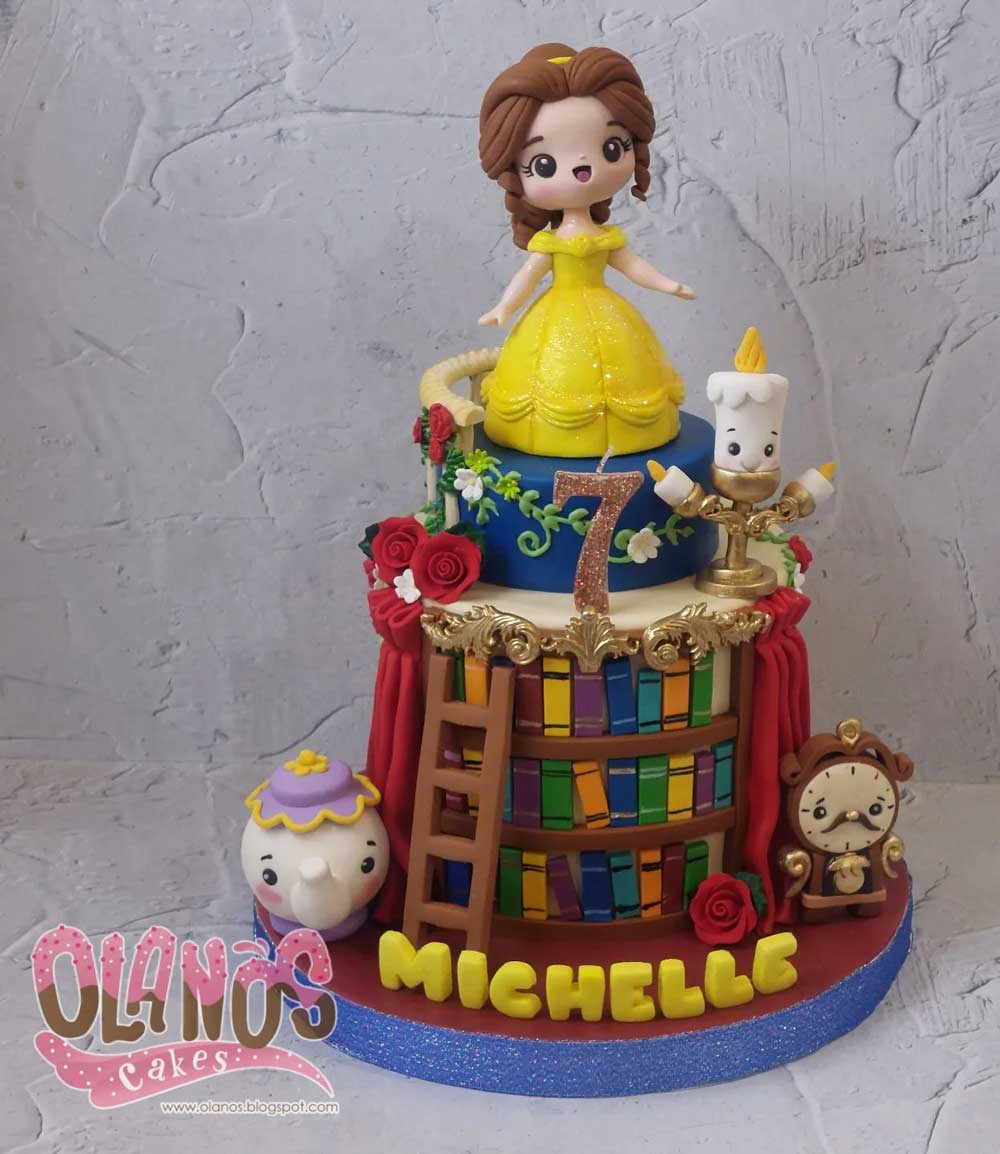 This chibi Beauty & the Beast library cake features cute versions of Belle, Cogsworth, Lumiere, and Mrs. Potts. Also the Beast's castle library full of books is one of the key parts of the cake.
This wonderful cake was made by Olanos Cakes. This was made for a 7th birthday celebration. A beautiful fondant chibi Belle is standing on the top of the cake. She is wearing her yellow ballgown. In addition she is standing on a small blue cake that has a balcony rail. This makes it look like the top of the castle.
Furthermore the bottom main tier has 3 rows of fondant books and a fondant brown ladder that goes from the bottom to the top just like the tall ladders in the library. Each book is a separate piece of fondant in varying colors. Also each has lines at the top and bottom of the book spine.Furthermore the fondant brown book shelves are at the bottom and in between each layer of books. Also an ornate gold trim is at the top. It matches the gold in Lumiere's body. In summary I like the way the cake includes Belle and the library since she has such a love for books.
Next the birthday name is written in yellow letters on the cake board. These match the yellow of Belle's dress. Red roses are scattered on the cake and match the red curtains on each side of the bookcase.
Finally for more Beauty and the Beast party ideas:
Lumiere sculpted cake features Lumiere and FiFi a feather duster.
Adorable Beast takes a bubble bath cake
Single Tier red and black Beauty and the Beast Wedding Cake