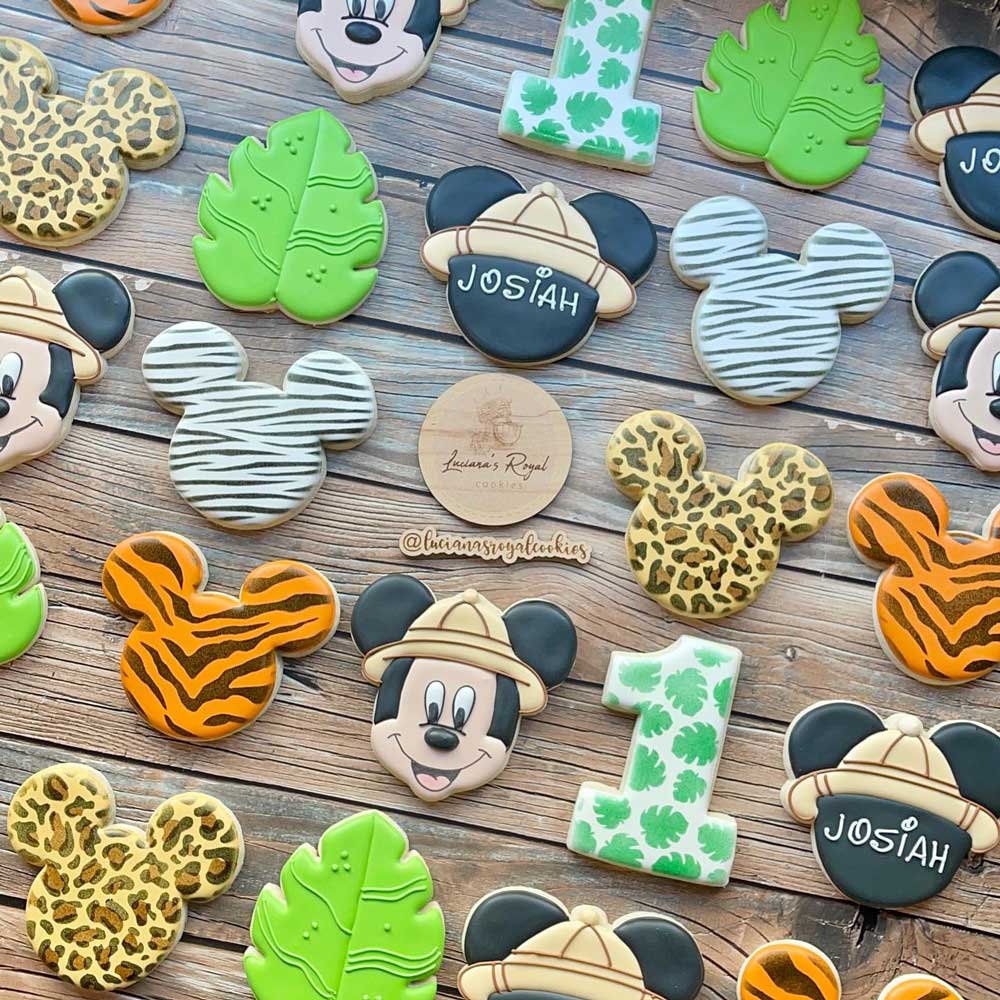 These Mickey Mouse safari cookies feature MIckey wearing a safari pith helmet. Other cookies have an animal camouflage patterns. There are orange and black striped and leopard patterned and black and white striped Mickey-head cookies to represent tigers, leopards, and zebras.
These wonderful cookies were made by Lucians Royal Cookies. In addition another cookie is a Mickey head with a safari helmet and the birthday name in royal icing Disney font letters. Also there are green jungle leaf cookies and number one cookies with green painted jungle leaves on a white background. I like the way these cookies represent animals and plants that Mickey might find while on a safari. It remains me of his outfit in Disney's Animal Kingdom Park.
For Mickey Mouse party ideas, take a look at:
this 9th birthday Mickey Mouse comic panels cake.
this Cowboy Mickey cake
and this 3-D Mickey cookie set.
and this baby Mickey 1st birthday cake.