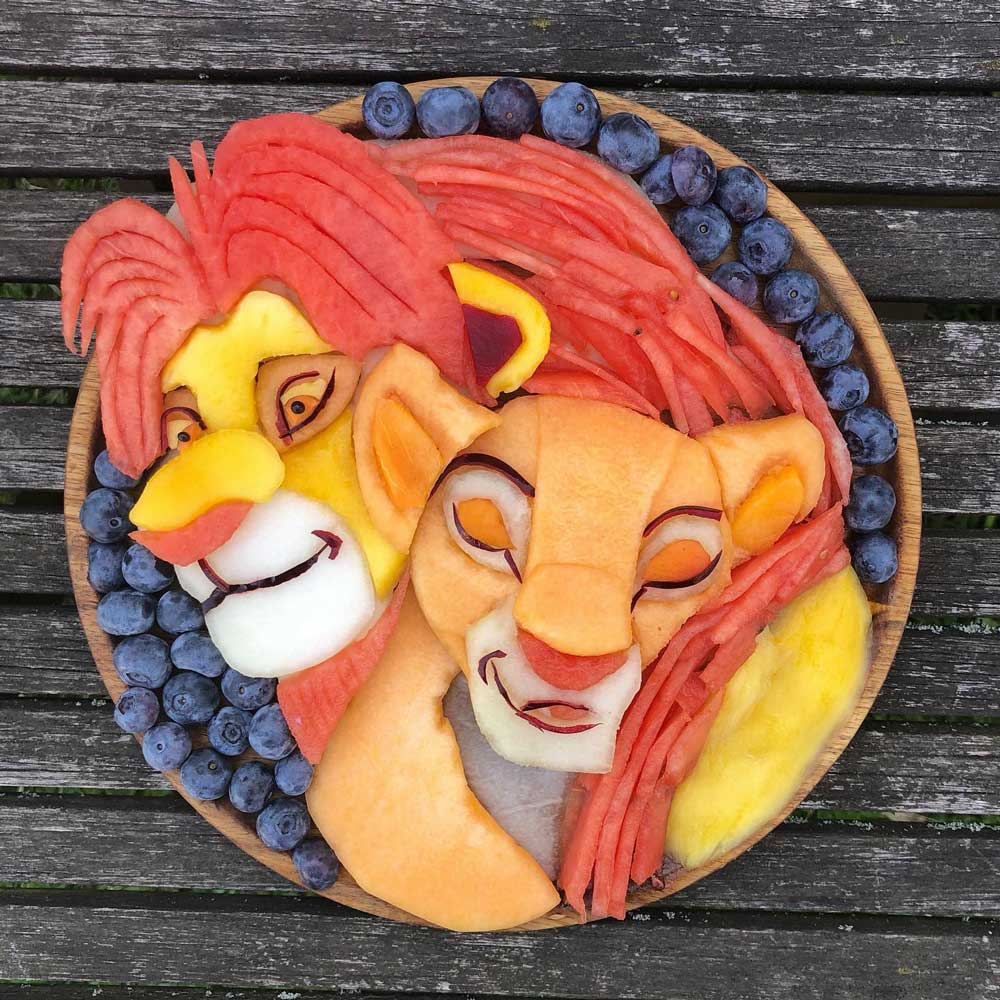 This Simba & Nala Fresh Fruit Pie was made using blueberries, cantaloupe, mango, piel de sapo melon, plum, watermelon, peach and carrot. This fruit platter is a fun way to eat fruit. Simba's mane is entirely made from strips of red watermelon. Simba was made with peach and mango while Nana was made with cantaloupe to be able to easily tell them apart. The blueberries make a great backdrop for the lions.
This wonderful food art was made by Edible Food Art For Kids. I love the way this artist makes fruit look so appealing. This fresh fruit pie is a great alternative to cakes and cookies for a birthday or Valentine's Day celebration.
This is #4 of 14 Valentine's Day Posts that I am doing. Yesterday I featured, Snoopy Heart Cookies. Check back tomorrow for another Valentine's treat.
In addition, you may like Lion King cakes and cookies like these royal icing Simba cookies and this lovely hand-painted 3 tier cake.