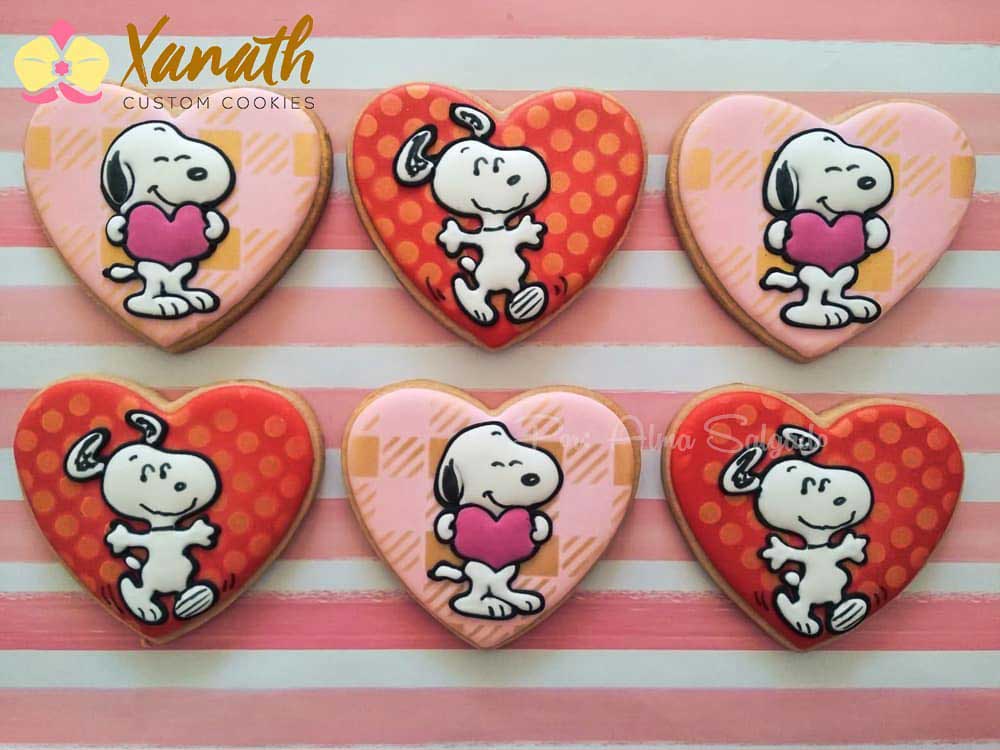 These Snoopy Heart cookies are adorable for a Valentine's gift. Each cookie is heart shaped. One type has Snoopy holding a pink heart and the other has him holding out his hands smiling.
These wonderful cookies were made by Xanath Custom Cookie.
Firstly the royal icing pink cookies are stenciled with a gold plaid pattern. A white royal icing Snoopy holding a pink royal icing heart is on top. Snoopy is outlined in black royal icing to set him apart from the cookie beneath.
The red royal icing Snoopy heart cookies have a gold polka-dot pattern stenciled onto them. Snoopy is also outlined in black royal icing and his details are drawn in with edible marker.
This is #3 of 14 Valentine's Day Posts that I am doing. Yesterday I featured, a Mickey & Minnie Overnight Oats. Check back tomorrow for another Valentine's treat and a pop culture couple.
Check back tomorrow for more pop culture Valentine's treats.
For more Snoopy party ideas:
Snoopy Valentine's Day cookies
More Snoopy Cookies