These Mickey & Minnie Overnight Oats feature a chocolate Mickey head and a chocolate Minnie head. Below Mickey are rows of walnuts, chia seed, coconut, and raspberry jam with toasted coconut. Below Minnie are rows of fresh raspberries, fresh bananas with dried rose petals, chia seed, and coconut. What a nice breakfast for a couple to celebrate Valentine's Day. The 2 fresh roses at the bottom are a nice romantic touch. This post contains affiliate links.
This wonderful food art was made by Thirsty For Tea.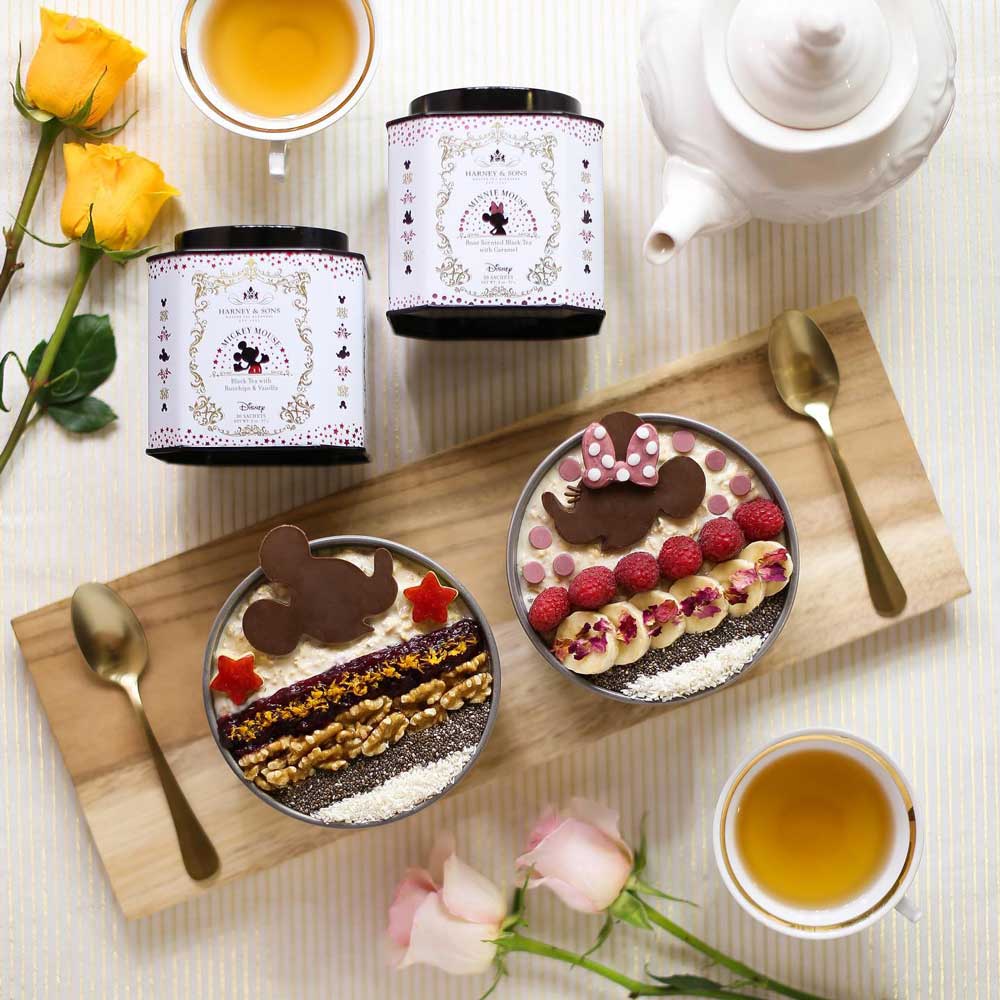 Enjoy this yummy oatmeal with a fresh cup of hot tea that is Disney themed. Harney & Sons has Mickey and Minnie tea. Mickey tea is black tea with rose hips and vanilla and Minnie Mouse is Rose scented black tea with caramel.
This is #2 of 14 Valentine's Day Posts that I am doing. Yesterday I featured, a Cupid Mickey Mouse cake. Check back tomorrow for another pop culture Valentine's treat.
In addition, check out these marvelous Mickey and Minnie Mouse Cakes and Mickey and Minnie Mouse Cookies.
Mickey and Minnie Valentine's Day cookies
Minnie & Minnie Wedding cookies
Adorable Minnie and Mickey Valentine cookie
Chocolate heart with Mickey and Minnie Mouse
Romantic Minnie and Mickey cake