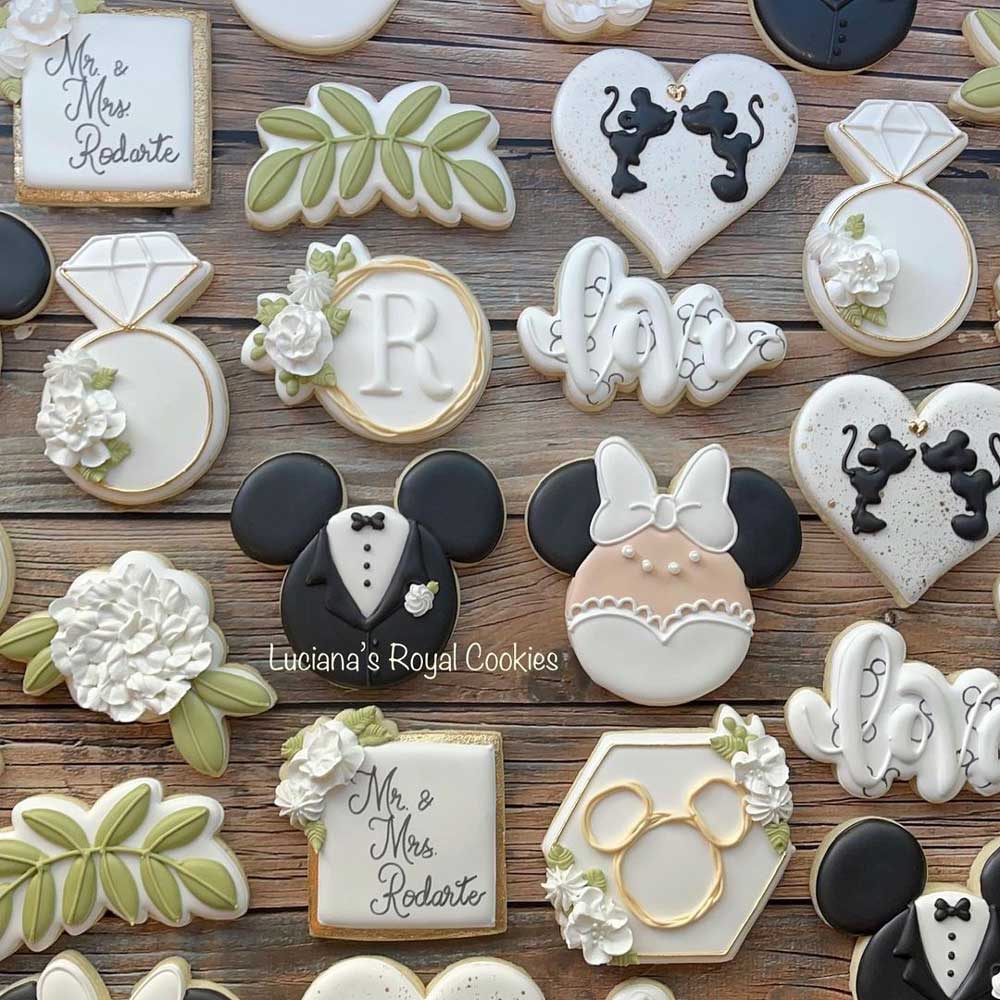 These Mickey & Minnie Wedding Cookies feature a Mickey tuxedo cookie and a Minnie wedding dress cookie and a heart shaped cookie with Mickey and Minnie kissing. These wonderful cookies were made by Lucianas Royal Cookies.
I really like the colors of white, black, and green and I like the way floral leaves and flowers are incorporated into the designs. There is even the Mickey head that is created from light brown vines and on either side of it is white flowers with tiny green leaves. These cookies would be perfect for a garden wedding.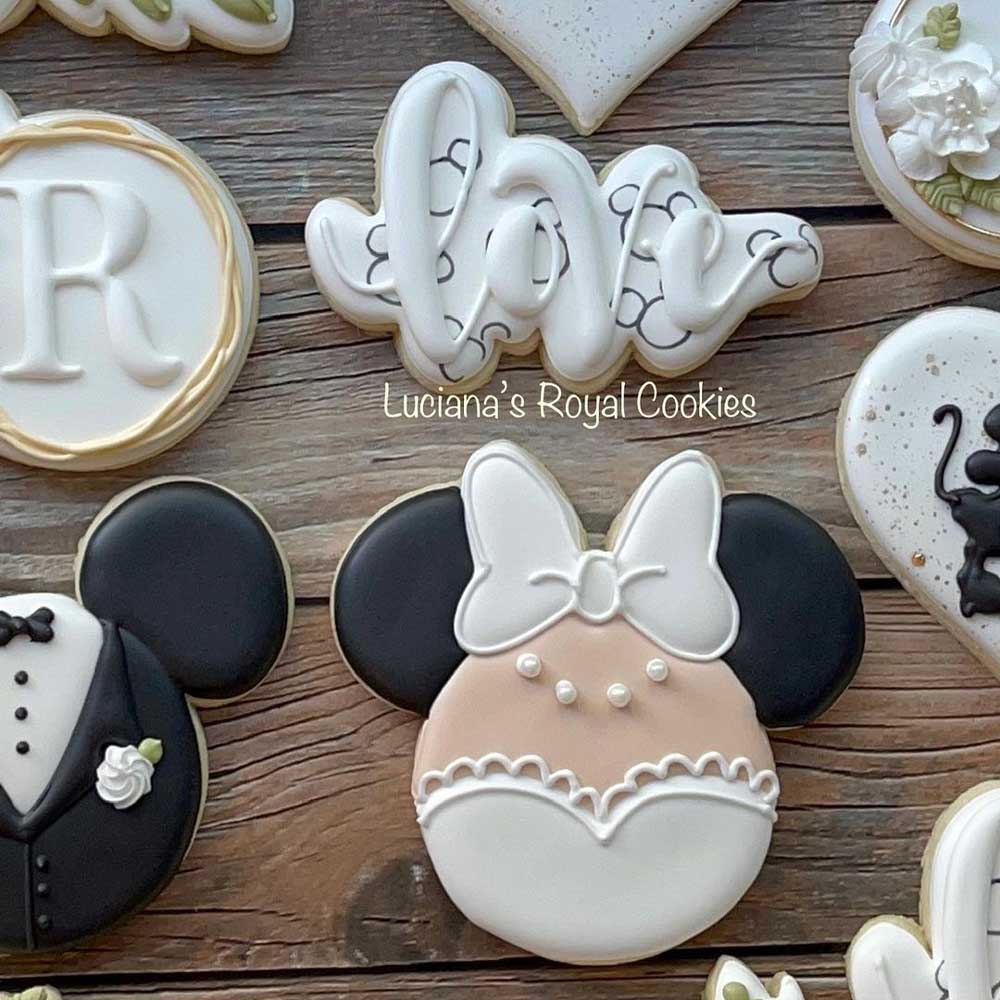 Notice the Mickey head pattern behind the word Love on one cookie. Also, a Mickey head cookie is decorated in a bride's dress pattern for the bride. Also there is a white bow in her hair between the ears.
In addition, a Mickey head cookie decorated is decorated in a tuxedo pattern for the groom. A monogram R cookie is surrounded by a vine and has a flower on the side. Also, a ring cookie has a matching flower.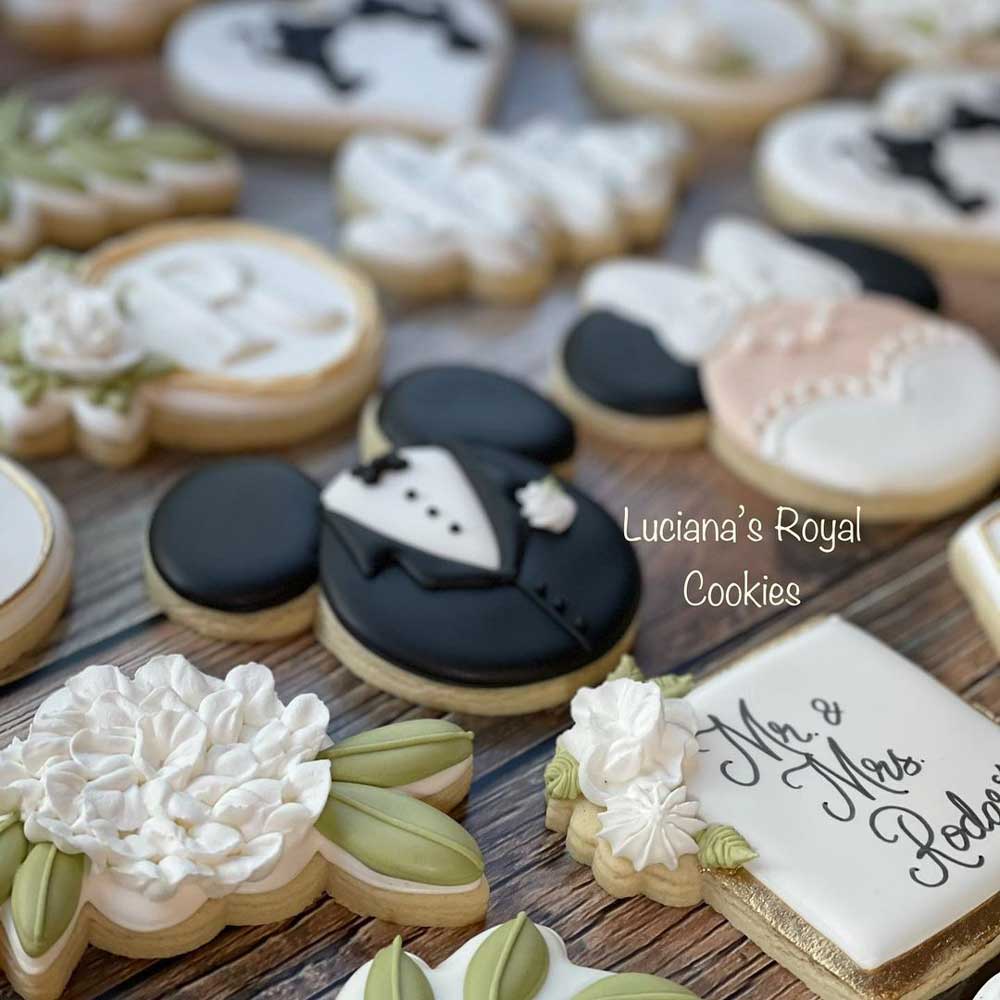 Here's another picture of these terrific cookies.
Looking for more romance from Disney's favorite couple? Check out these:
These Mickey and Minnie Mouse Wedding Cookies are lovely.
Here is another great eset of Mickey and Minnie Wedding Cookies
You may also enjoy these Mickey and Minnie Wedding strawberries.
These Minnie & Mickey Valentine's Day Cookies are so cute
In addition, check out these Pop Culture Wedding Cakes.