For International Women's Day, I wanted to spotlight cakes or cookies featuring women superheroes.  I remembered this spectacular set of superhero cookies I featured a decade ago. I thought it would be really cool to share them again and to look at what has happened to each of these 12 Women Superheroes in the last decade.
These cookies were made by Audrey's Cookies, who unfortunately doesn't appear to be in business anymore. The superheroes featured on these cookies are Batgirl, Storm, Supergirl, She-Hulk, Psylocke, Rogue, X-23, Elektra, Big Barda, The Black Cat, Wonder Woman and Tigra.
A lot has changed in the decade since I last featured these cookies. Modern comics books and movies have really began to focus more on female creators, characters and fans. Because of this, there are more woman superheroes than ever and they're represented so much better. 
In the last decade, a lot of these characters have thrived and grown in popularity.
Supergirl had a TV show that lasted six seasons and DC recently announced plans for a Supergirl movie.

Wonder Woman starred in two movies.

She-Hulk had her own TV series on Disney+.

Rogue got married. She and Gambit have had a monthly comic book series and a few mini-series since their marriage.

Laura Kinney no long goes by the name X-23. These days she's Wolverine. Laura has had her own Wolverine comic book series and has joined the X-Men.

Last month, Marvel announced that they'll be publishing a new series starring Storm. Plus, Storm is one of the main characters in the extremely popular X-Men Red. 

Elektra is featured every month in Daredevil and for awhile she even took on the mantle of Daredevil. She has also been featured in Savage Avengers.

Black Cat has become so popular that she has had a monthly comic book series and multiple mini-series over the last few years.
Unfortunately, the years haven't been great for everyone.
Batgirl had a movie canceled after the filming was completed.
Tigra seems to be destined to be a minor supporting comic book character. This surprises me, because I see a lot of similarities to Tigra and She-Hulk. She-Hulk is a twist on the classic horror trope "radiation turned me into a monster". Tigra is a twist of the classic horror trope "I've been turned into a werewolf".
Big Barda, who I think could be a major DC character, really hasn't gotten that much attention. There were plans for a Female Furies film, but it never came to be.
I saved Psylocke for last intentionally. I'm not enough of an X-Men expert to explain everything that has happened with Psylocke and her related characters Captain Britain, Betsy Braddock and Kwannon. In short, the last few years have been great for Betsy, but because of that Psylocke has gotten less attention.  
Lastly, if you created this set now, I think it would include the Scarlet Witch, Harley Quinn, Ms. Marvel, Captain Marvel and Spider-Gwen. These five characters have really grown in popularity and two of them aren't even a decade old.
While Gwen Stacy has been around for decades, the alternate universe version of her, Spider-Gwen, is less than a decade old. While Kamala Khan first appeared in a minor cameo a decade ago, her comic book series, Ms. Marvel, began 9 years ago. I've no doubt that the next decade will see the creation of more amazing female characters.
Here is another view of these awesome women. 
My favorite part of these cookies? Audrey took individual photographs of each superhero.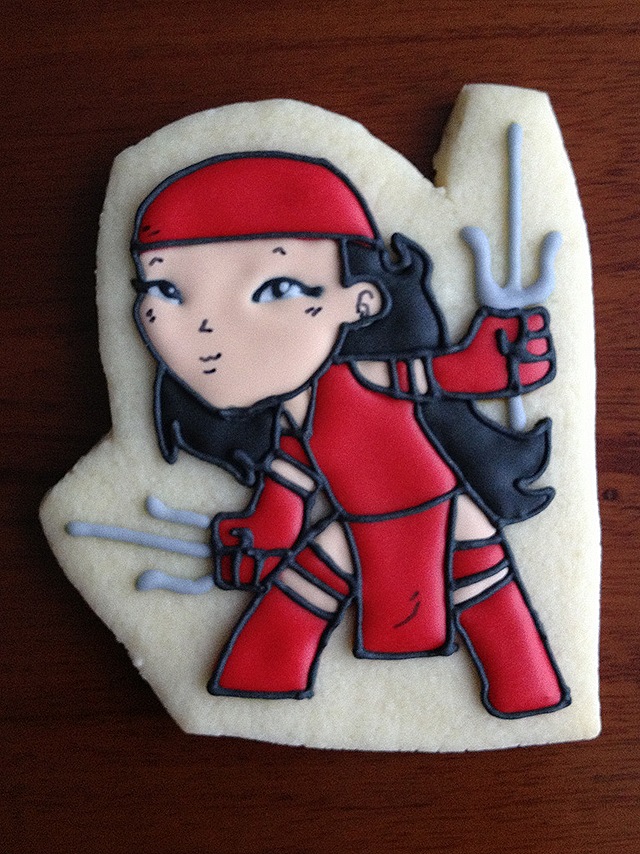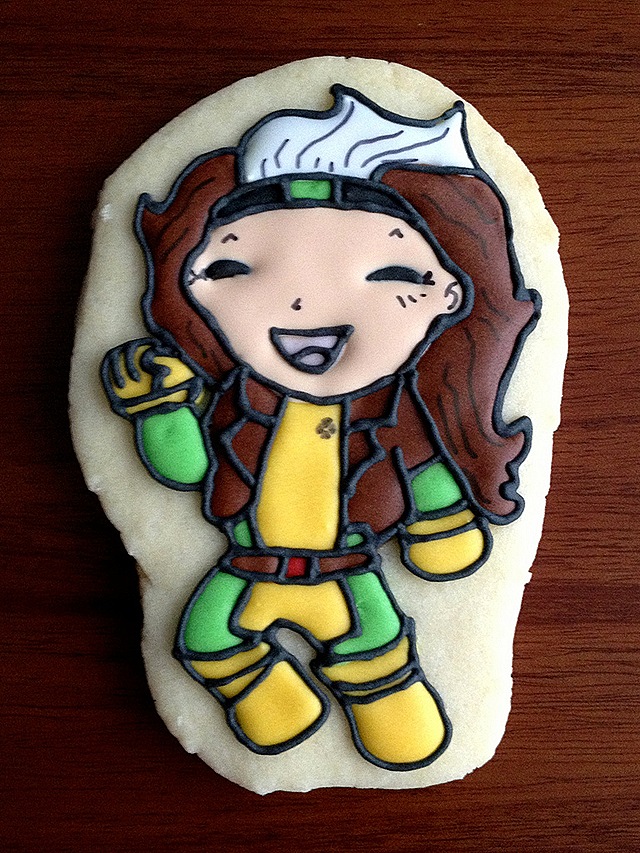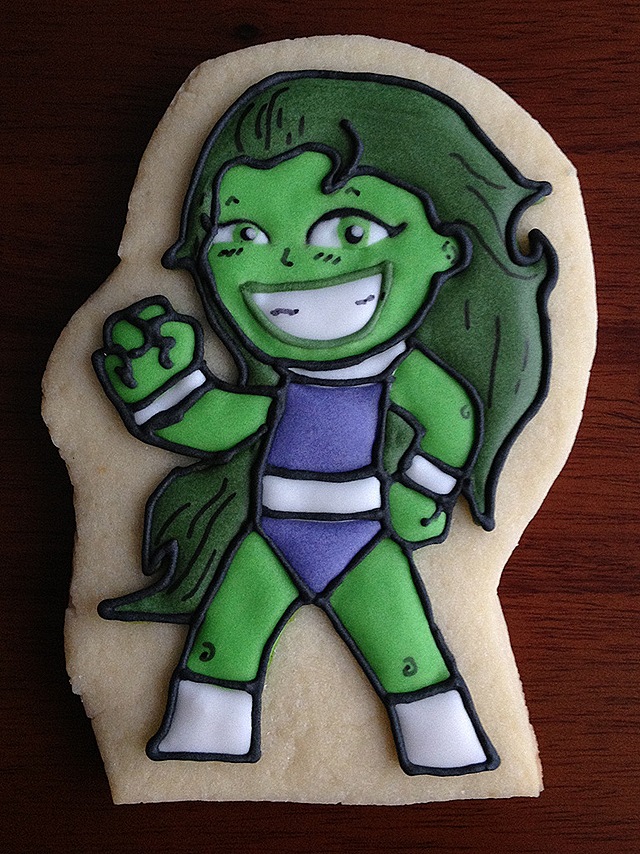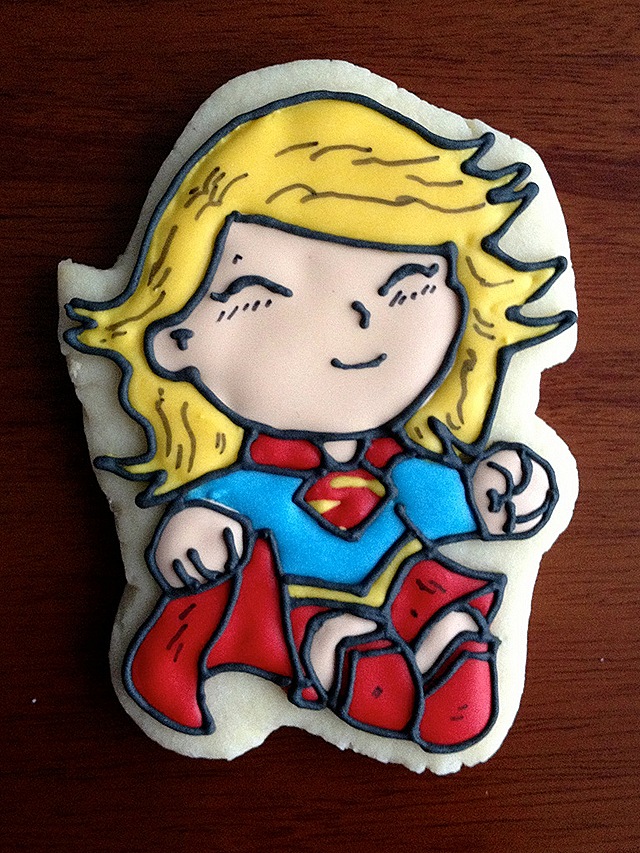 The last decade has been amazing for women characters, creators and fans. I cannot wait to see what the next decade brings.