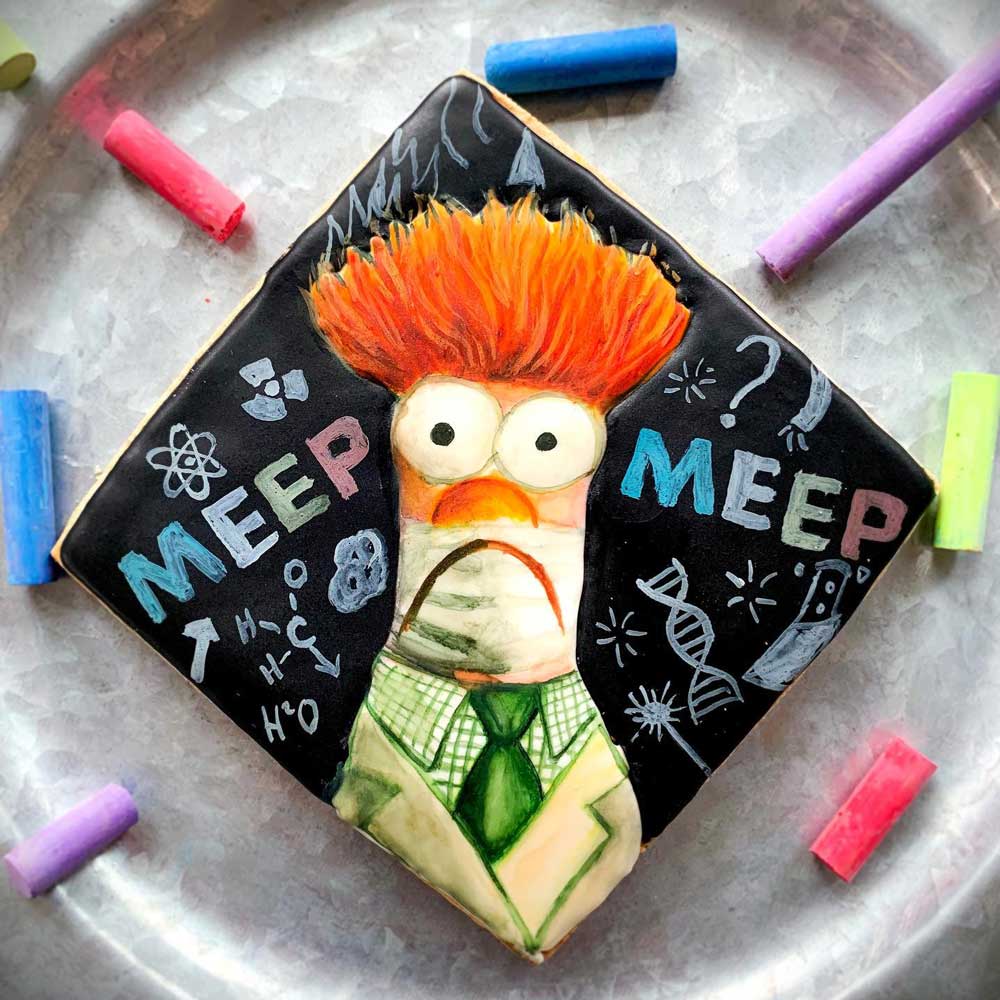 This Muppet Beaker Cookie has a black chalkboard looking background with scientific notations written on it. Beaker is in the middle. He is hand-drawn onto a separate piece of white royal icing. This cookie is the perfect gift for a chemist's birthday celebration.
This wonderful cookie was made by SweetArts by T. Beaker was Dr Bunsen Honeydew's assistant in The Muppet Show.
This cookie is based on the Beaker Disney Treasures On Canvas by Tom Rogerson.
For more Muppets Cakes and Cookies:
Muppet Science Graduation Book Cake with Dr. Bunsen and Beaker
Muppets Theatre Cake with fondant figures of the Muppets Characters