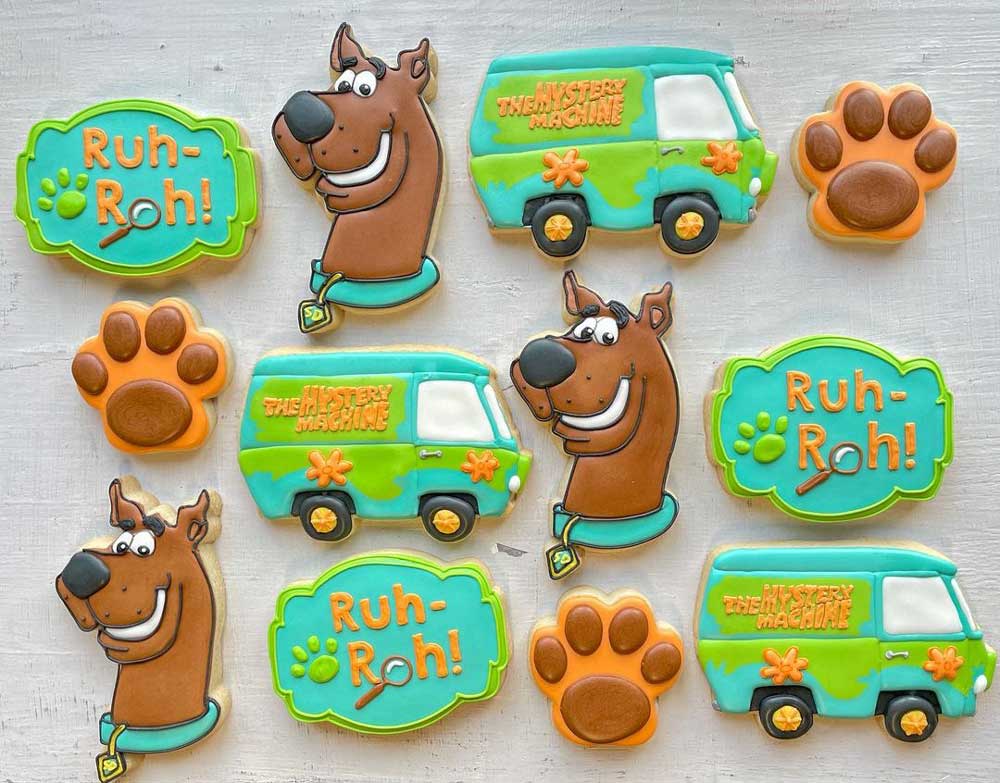 These Scooby-Doo & Mystery Machine Cookies feature Scooby-Doo's smiling face, his paw prints, and The Mystery Machine Cookies. Also Ruh-Roh! cookies are in the mystery machine colors.
These wonderful cookies were made by The Little Baker. I really like the way these cookies are color coordinated. First Scooby is the same brown as the paw prints. Next his collar is the same color as the Aquamarine on the Mystery Machine and the Ruh-Roh cookie. Also the orange on the paw print cookies matches the orange on the Mastery Machine and the Ruh-Roh cookie. In addition the Ruh-Roh has a small brown handle on the magnifying glass. It also has a green paw print that goes well with the other paw prints.
For more Scooby-Doo party ideas:
You may also like these Scooby-Doo Party ideas.