This Wilma Flintstone Food Art features a complete figure of Wilma on the first fruit tray and the face of Wilma that works perfectly for a child's lunch on the second plate.
This wonderful food art was made by Agata Cute Food. Wilma's dress was made using a mushroom. The flower pot for the large pink flowers is also a mushroom. Wilma's hair looks like thin slices of carrot. In addition she seem to be standing on green grass made of either zucchini or cucumber.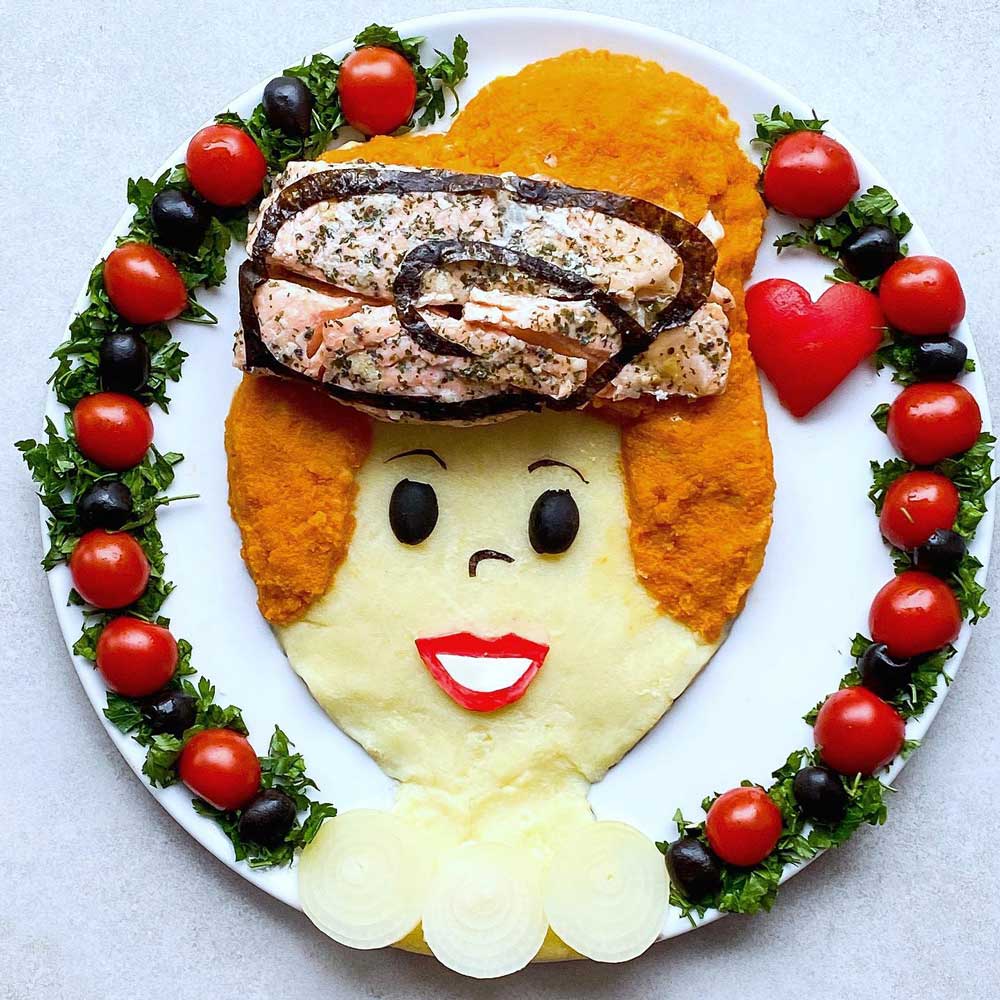 Also this face of Wilma flinstone food art would make a perfect lunch. It was made using mashed potatoes, salmon in seaweed curlers. In addition there are mashed carrots for hair, olives for eyes, onion for part of her neck. Also her mouth is a piece of tomato with goat cheese on top. She is surrounded by a border of , tomatoes, black olives, and parsley. The red heart beside her is a piece of tomato.
The Dino the Dinosaur Food Art that I featured yesterday goes well this Wilma Flinstone food art piece that I featured today.
For more Flintstones party ideas:
Wonderful cookies featuring the Flintstones and the Jetsons.
Fabulous Flintstones Cake Toppers include Fred and Wilma Flintstone, Wilma's mom – Pearl Slaghoople, Barney and Betty Rubble, Pebbles and Bamm-Bamm all grown up and with kids of their own, Dino and Hoppy.
Adorable cake shows Fred and Wilma's Wedding.
Fred and Barney and the Gruesomes Cookies