This Dino the Dinosaur food art creates this lovable Flintstone's family pet using watermelon and black olives.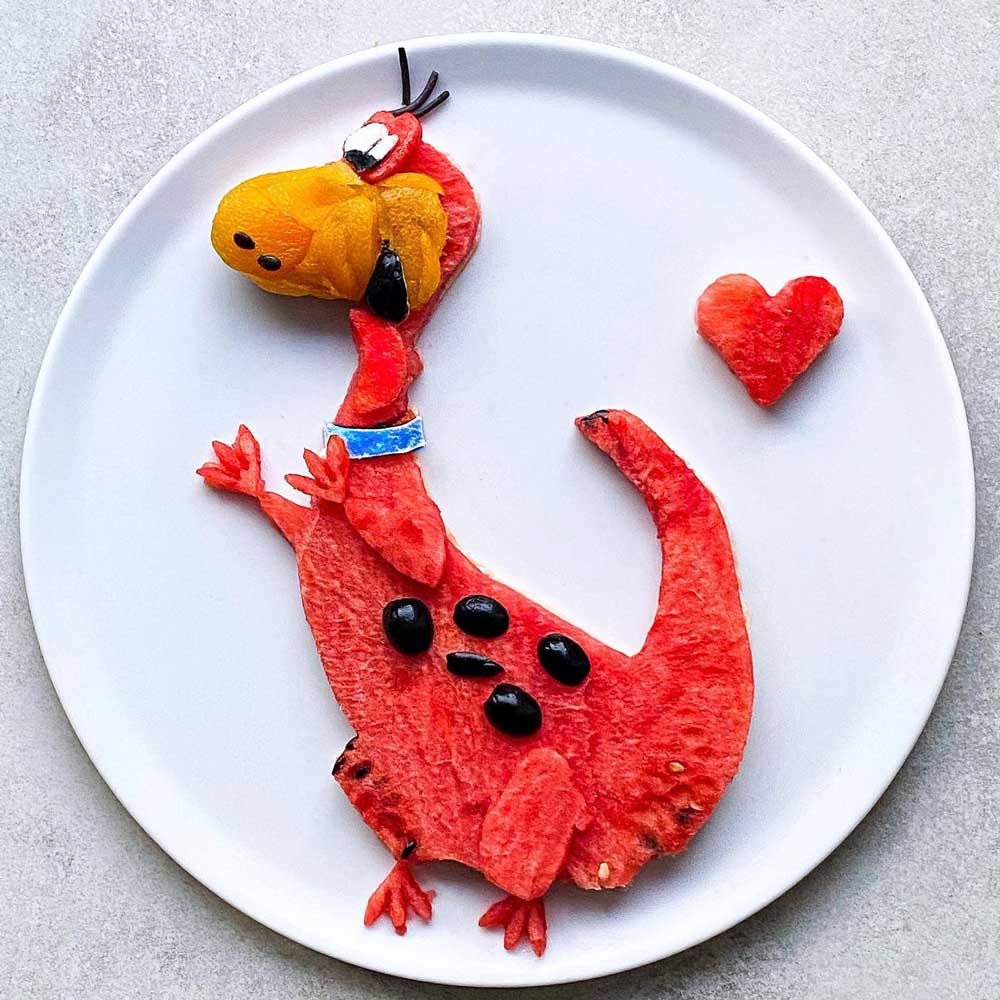 This wonderful food art was made by Agata Cute Food. Dino's body was made from pieces of watermelon. cut into the shapes of his arms and legs and body. Also it looks like his snout was made using dried apricots or peaches. Black olives make a nice set of spots for him. Also his eyes are probably mushrooms. His collar could be a piece of mushroom colored blue.
This piece is everybody's favorite dinosaur as a healthy fruity dessert plate.
Check back tomorrow for another food art Flintstones character.
For more Flintstones party ideas:
Wonderful cookies featuring the Flintstones and the Jetsons.
Fabulous Flintstones Cake Toppers include Fred and Wilma Flintstone, Wilma's mom – Pearl Slaghoople, Barney and Betty Rubble, Pebbles and Bamm-Bamm all grown up and with kids of their own, Dino and Hoppy.
Adorable cake shows Fred and Wilma's Wedding.
Fred and Barney and the Gruesomes Cookies