J Cake Cake Designer made this amazing Batmobile Cake. It is parked on top of the yellow and black Bat Symbol with a round gray cake underneath. The cake board looks like it is covered in asphalt. This version of the Batmobile was based on Michael Keaton's Batman and his Batmobile from Batman: The Motion Picture.
Top view of Batmobile
Front view of Batmobile
Side view of Batmobile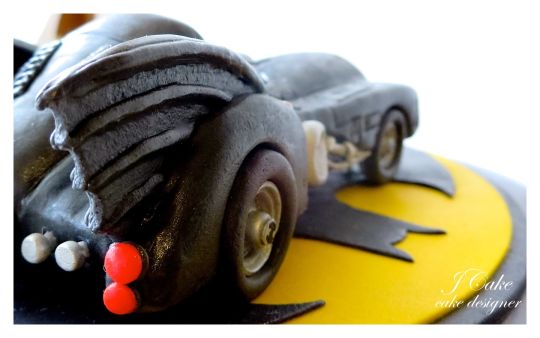 Rear view of Batmobile
Here's some interesting trivia about my 3 favorite Batmobiles: the Batmobile from the 1966 television program, the Batmobile from Batman: The Motion Picture (the cake above was based on this car), and the Batmobile in Batman: The Animated Series.
1966 TV show Batmobile
The 1966 Batmobile from the television series was based on a 1955 Lincoln Futura with a Ford Galaxy chassis added. This car was built in only 3 weeks. It had radar, rockets, a police beacon, a telephone, an atomic turbine engine, a front mounted chain slicer, lasers, and a computer. Here a nice 1966 Batmobile Cake version of this car.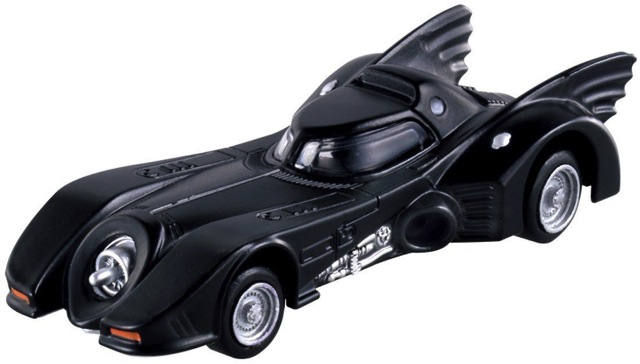 Batmobile from Batman the Motion Picture
The Batman Motion Picture version of the Batmobile appeared in Batman and in Batman Returns. Two Chevrolet Impala chassis and a Chevrolet V8 motor were used to make the car. This Batmobile features shields, machine guns, a jet turbine engine, grappling hook launchers, disc projectile and bomb launchers,and a central platform underneath the vehicle that can rotate it 180 degrees. All these gadgets were fully functional. It has armor plating with an additional shield of heavy armor to protect the vehicle from curious onlookers. This car design also appeared in many video games.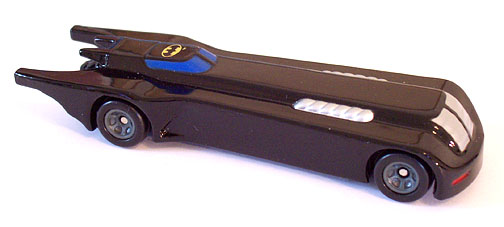 Batmobile from Batman: The Animated Series
The Batmobile from Batman:The Animated Series had missiles, tear gas, reversible jet exhausts, wheel slasher hubcaps, smoke and oil dispensers, an ejection seat, and a shield to prevent people from bothering the car. It had a large piston based engine and optional jet engines for fast speed when needed.
Even though it is really tough to choose, this Batmobile would have to be my favorite because of the nice sleek design with loads of gadgets, more than would be possible in a real car, and this Batmobile is used by my favorite version of Batman.
Let me know which Batmobile is your favorite.
Check out more terrific Batman Cakes