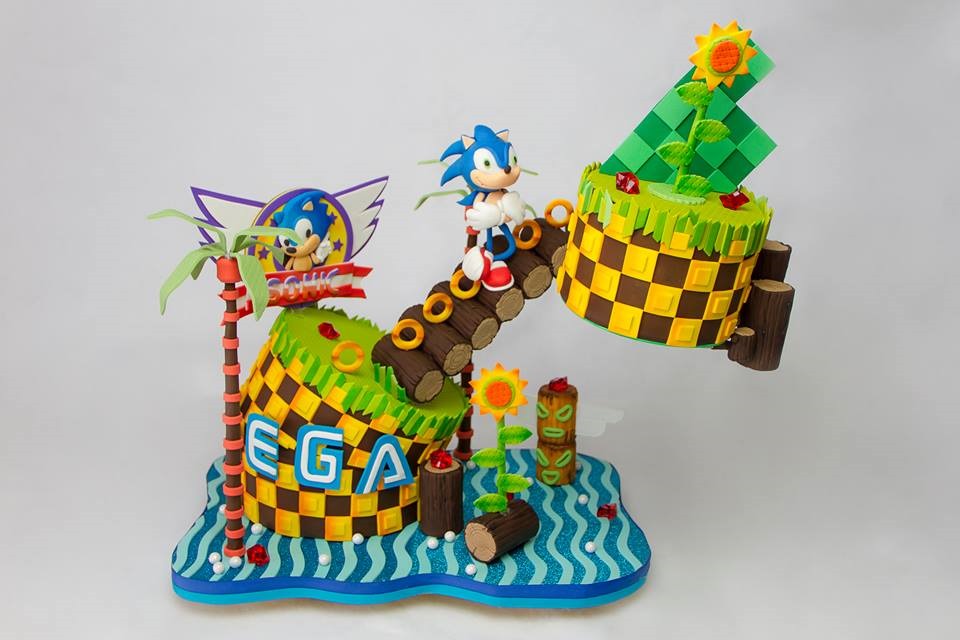 This amazing Sonic the Hedgehog Cake was made by AWESOME – Edible Art. Andre made this cake for the Game On Cake Collaboration. This cake collaboration tries to bring those video games that we loved as kids to life as sugar art.
The stunning cake features two platforms with a wooden bridge joining them. Sonic is standing on the wooden bridge which also has gold rings.
The vibrant colors make this cake really stand out. Andres did something brilliant with the color. The platforms have a gold and brown checkered pattern. The gold is the same color used in the gold ring. The brown is the color used for the wood's bark. Because of this, the vibrant colors blend enough that the cake is gorgeous and not too vibrant. The results is a cake that really pops out at you.
I really like this montage which shows so many of the details on this awesome cake.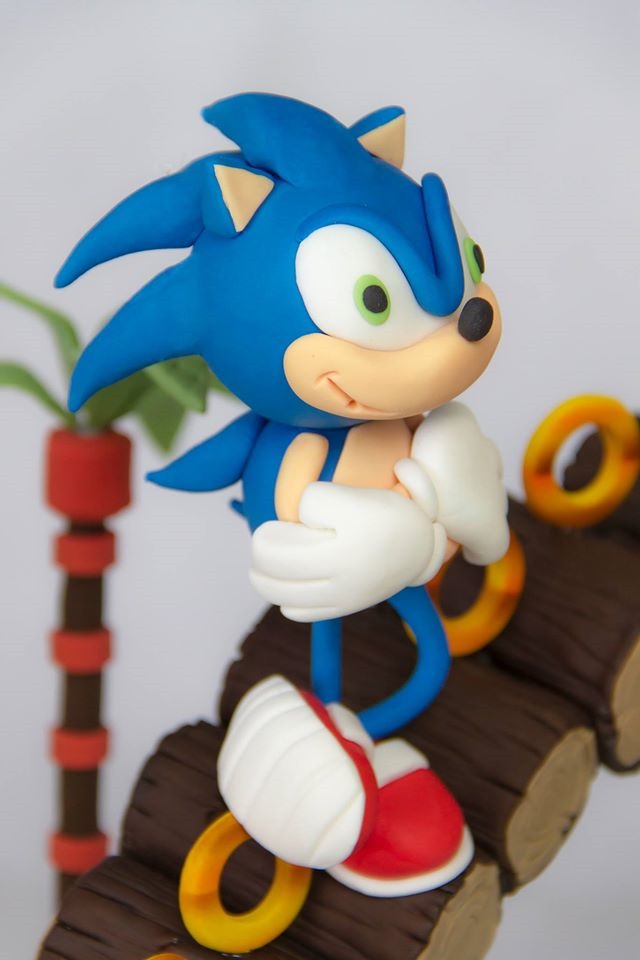 Andre's Sonic figure is perfect. I really like the way Sonic is standing with his arms crossed. Having his legs crossed and resting a foot on a gold ring is a cute touch.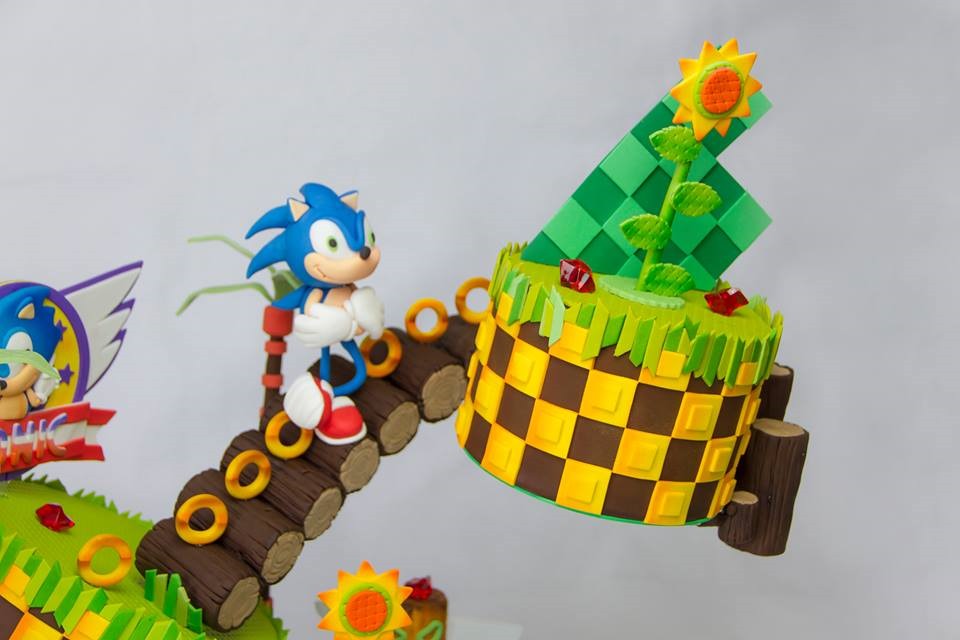 This cake must have an amazing support system. I really like how the log bridge that Sonic is on leads to another platform which is just floating in the air. Making a floating platform in a video game isn't hard, but in cake, it is extremely difficult.
The detail on the platform above Sonic is amazing. I like how the gold is actually two different shades.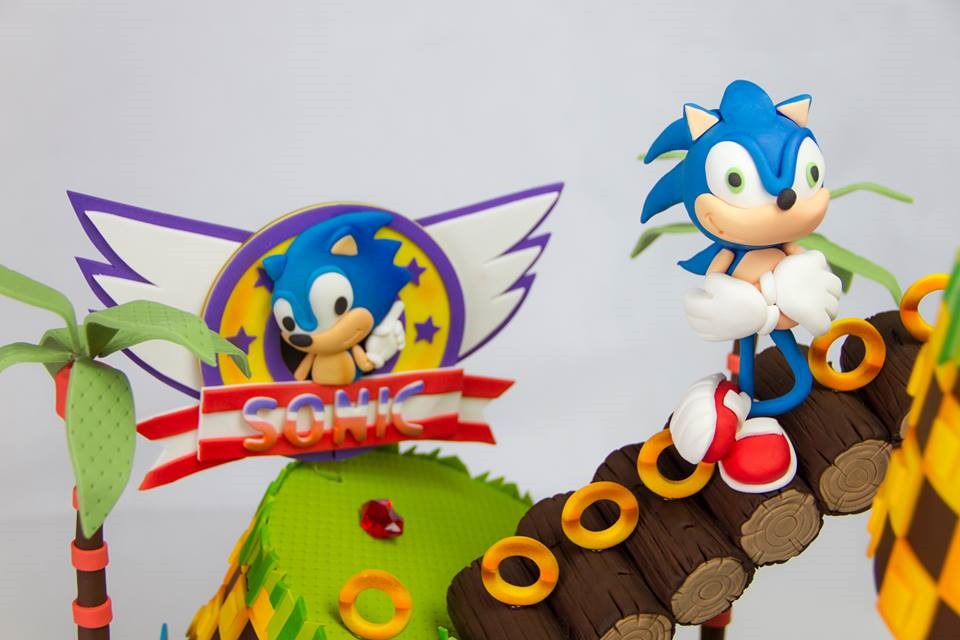 The Sonic the Hedgehog logo in on a platform beneath Sonic.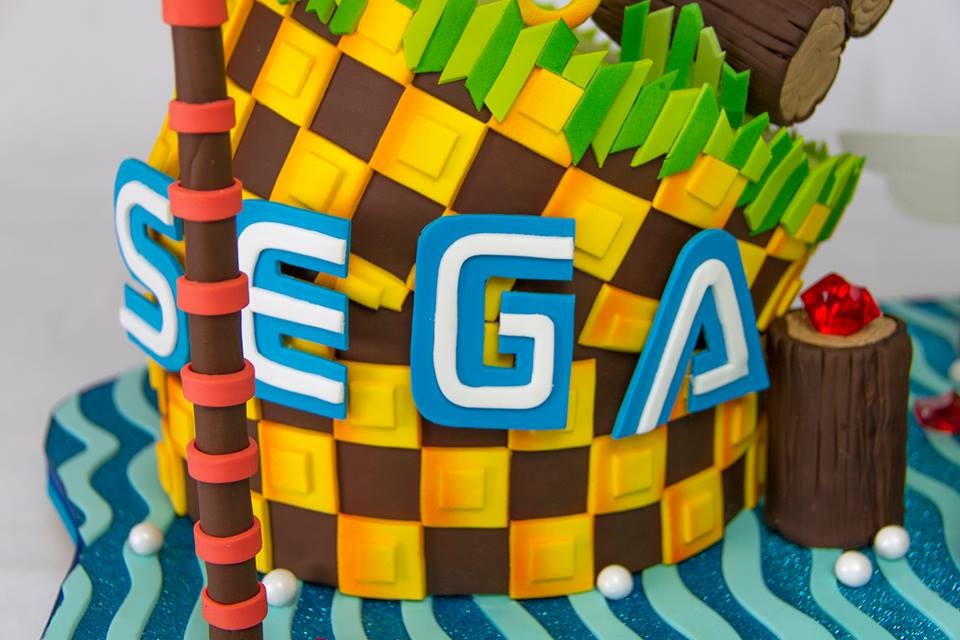 On the side of that platform is the SEGA logo.
There are Two totem poles on the cake stand.
Looking for more video game party ideas? Check out these amazing cakes and cookies:
I'm made these Disney Dreamlight Valley Cookies. They feature some of the animal companions from the game: the black raccoon, yellow alligator, green turtle, calico rabbit, red fox and scary squirrel.
This gorgeous Legend of Zelda Cake looks like it is made out of stone. It has a large hand painted stained glass window of the Link in the center. The cake is topped with a cute Link cake topper.
This astonishing Donkey Kong Cake features Donkey Kong standing on top of a series steel girders. He has Princess Peach in one hand and a barrel in the other. Mario is at the bottom of the steel girders pointing worriedly at Donkey Kong.
This cute Stardew Valley Cake looks like is two layers. The top layer looks like the opening screen with the Stardew Valley logo. The bottom layer looks like your farm.