Wow! This stunning Wonder Woman Cookie was made by Dolce Sentire.
This cookie was made for Comicake 2015, a collaboration of bakers from Spain, Mexico and Argentina. They got together to do something that they love. In addition to reading comics, now they can eat them too!
I love the use of textures on this cookie. The background has a rough texture, while Wonder Woman has a much smoother texture. Compare her hair to the background for an example of this. I also love the use of layers on this cookie. Wonder Woman's earrings really pop out because of this. Wonder Woman's lasso is also raised. Like, Wonder Woman's hair is on top of the background.
Here are two close-ups of this gorgeous cookie: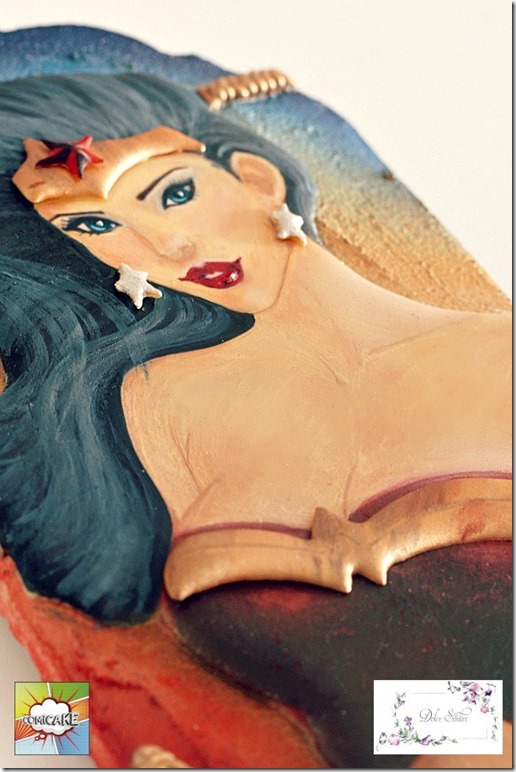 For more Wonder Woman party ideas look at this Wonder Woman cake with a hand-drawing of her and this chibi Wonder Woman cake.