This Awesome Downton Abbey Cake inspired by a dress worn by a model was made for the Downton Abbey Themed Cake Collaboration – A Sweet Farewell To Downton.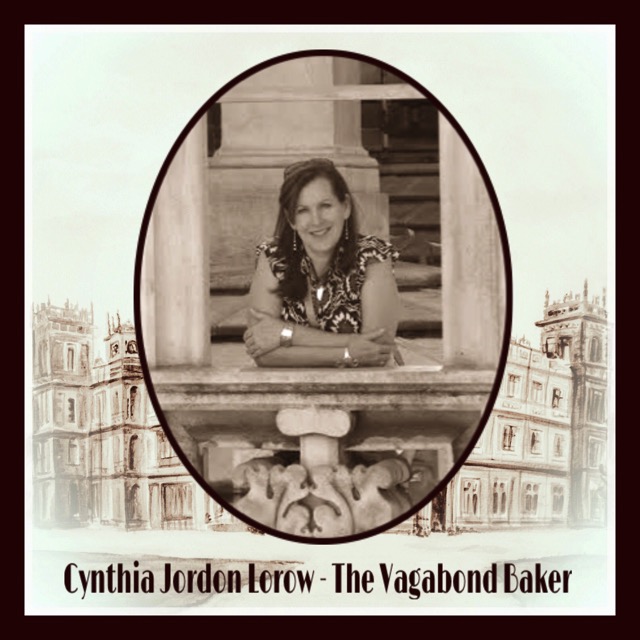 This Awesome cake was made by Cynthia Lorow from The Vagabond Baker.
Here is Cynthia's bio:
I have been baking since I was a little girl, but just starting decorating cakes four years ago, after my boss asked to make the groom's cake for her daughter's wedding. It was an LA Lakers Staples Center cake. It was a hit and suddenly I had several of the wedding guests and the bridal party calling me to order cakes. I instantly had a client base before I even had a business! I needed a name and decided to combine my passion for traveling and exploring exotic flavors, with my new passion for cakes. I wanted to convey that I was a baker first and that I offered unique global flavors. The Vagabond Baker was born!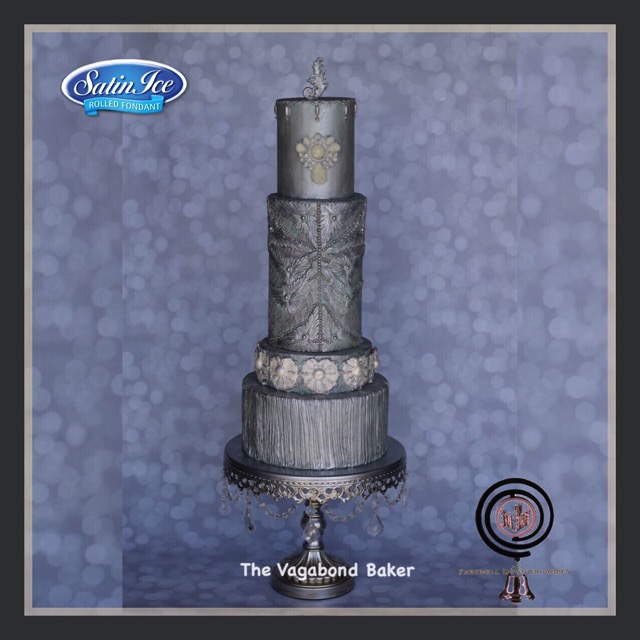 Here is Cynthia's description of her Awesome cake:
The beading on the gown in the inspiration photo is what caught my eye first. I first thought I would use dragees for most of the pattern, but then realized that a wanted more variety in the texture. I used a flat piping tip to make an impression in the fondant to look like bugle beads, then accented the lines with the dragees. I used my Sugar Shapers to create the pleats in the skirt on the bottom tier. I then made a mold from an antique brooch, that belonged to my mother-in -law, to create the jeweled belt. I used gelatin to make the brooch on the top tier to give it some depth and shine.