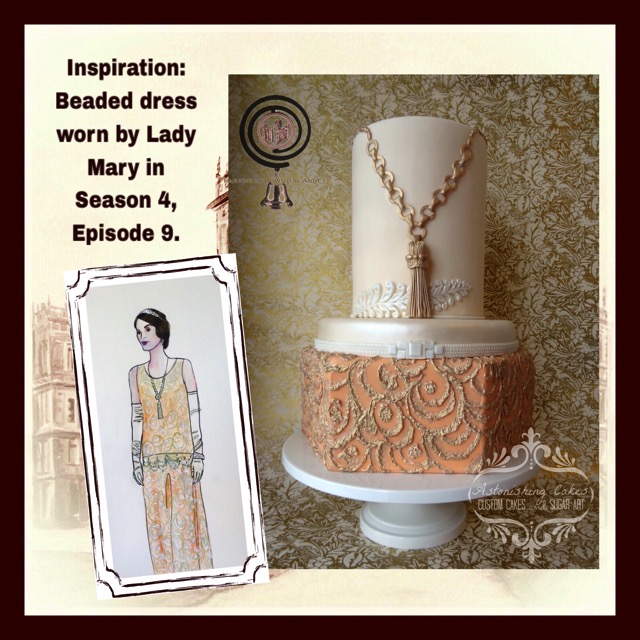 This Fabulous Downton Abbey Cake inspired by Lady Mary's Gold Dress was made for the Downton Abbey Themed Cake Collaboration – A Sweet Farewell To Downton.
This Superb cake was made by Renee Hiser from Astonishing Cakes in Colorada, USA.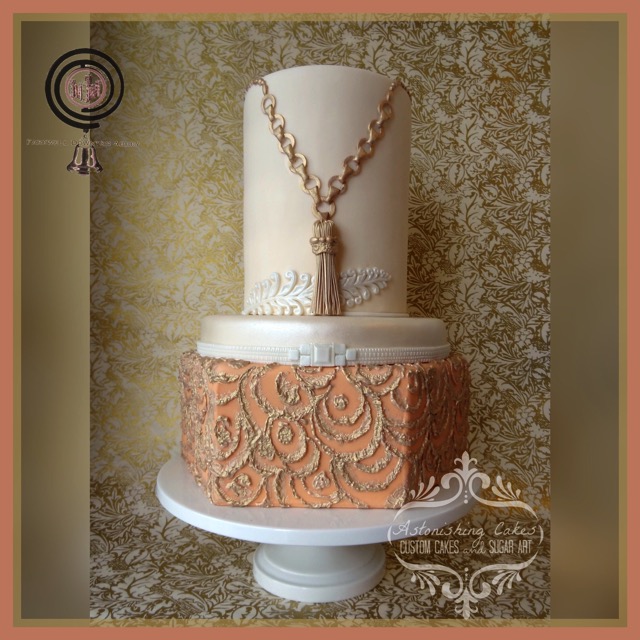 Here is Renee's description of her Superb cake:
Downton Abbey is full of brilliant fashion images.  This lovely orange dress captured my attention with its texture and fun tassel. This era of fashion generally brings geometric patterns to mind so I decided to go with the hexagon shaped base tier as a nod. For the gold stitching I used a very rough brush embroidery technique and applied Gold Shine Tru Color atop the royal icing. The necklace and other details are all completely edible made from fondant.