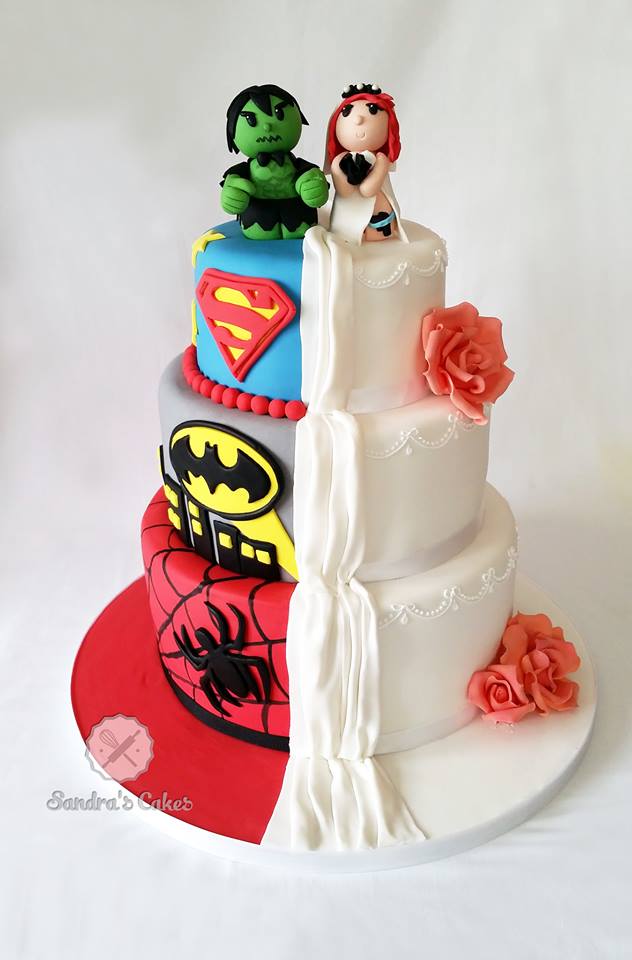 This Terrific 2-sided Hulk Wedding cake was made by Sandra's cakes.
This Splendid Superhero Wedding Cake has a Spider-Man tier, a Batman tier, a Superman tier, and Hulk standing as the groom on the top of the cake. The other half of the cake is a traditional white wedding cake with a bride in a white wedding dress on the top. There are dark pink flowers on the traditional side of the cake.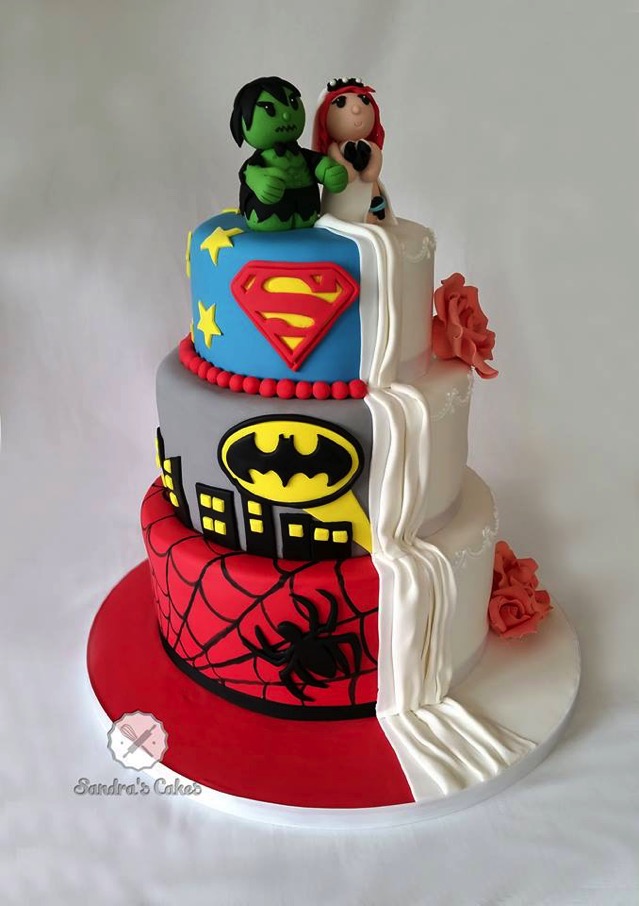 The Spider-Man tier is red with black spider webs and a black spider. The Batman tier is gray with black building silhouettes with yellow windows. The black and yellow Bat-Signal is in the sky. The top layer of the cake is blue with the red and yellow Superman symbol.
The bride is holding black roses to match Hulk's black tuxedo.