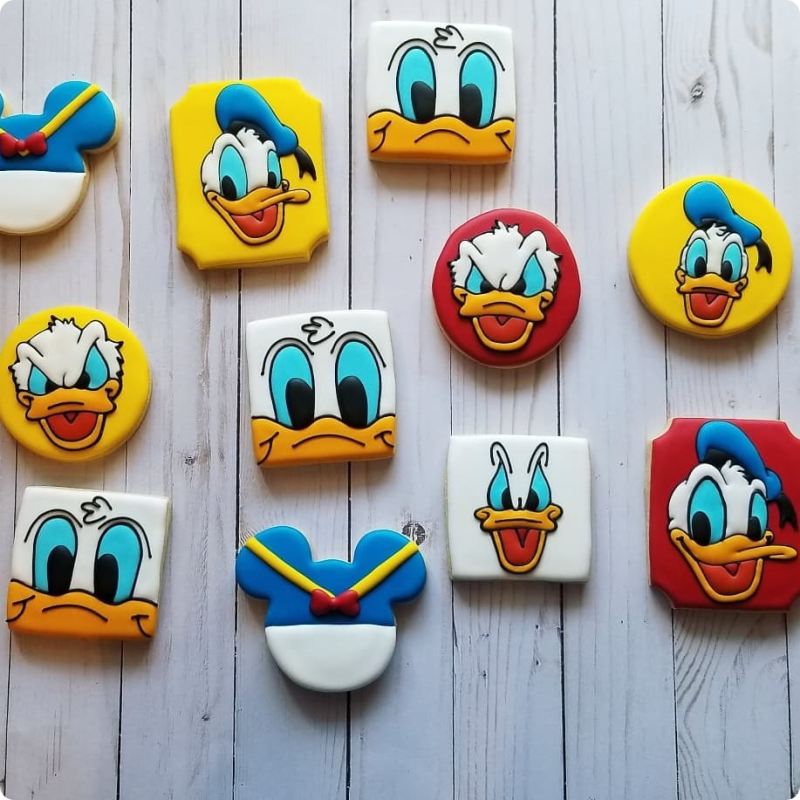 These marvelous Donald Duck Cookies were made by Flour & Frosting. I really like the variety of designs in these cookies. You have classic Donald with his sailors hat, Donald happy, Donald mad, close-ups where you primarily see Donald's eyes, a white cookie where you only see Donald's beak, eyes, and eye brows, and a Mickey shaped cookie decorated like Donald's sailor suit.
Here are close-ups of these wonderful cookies: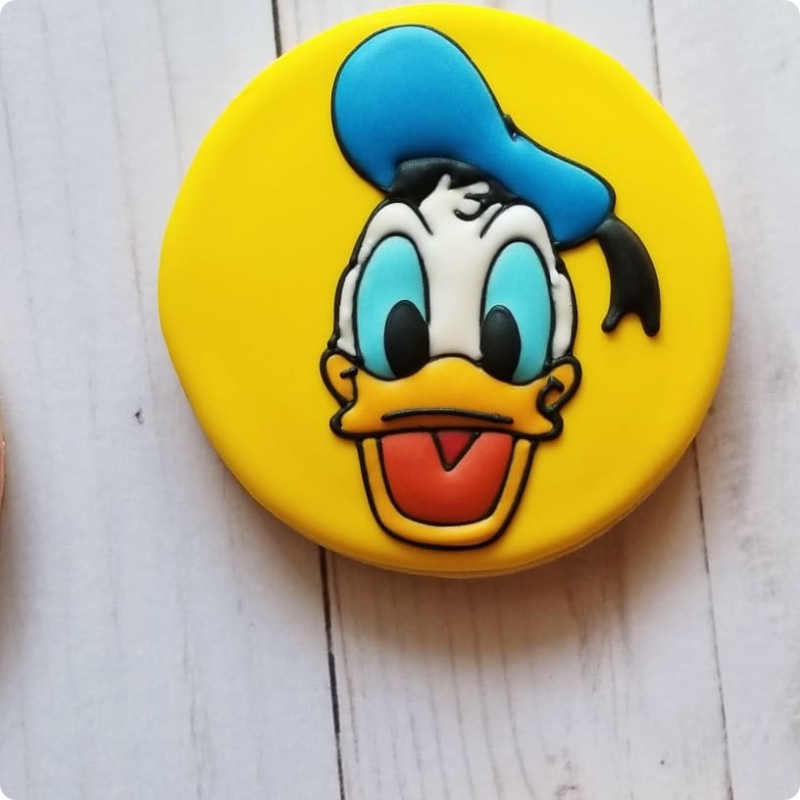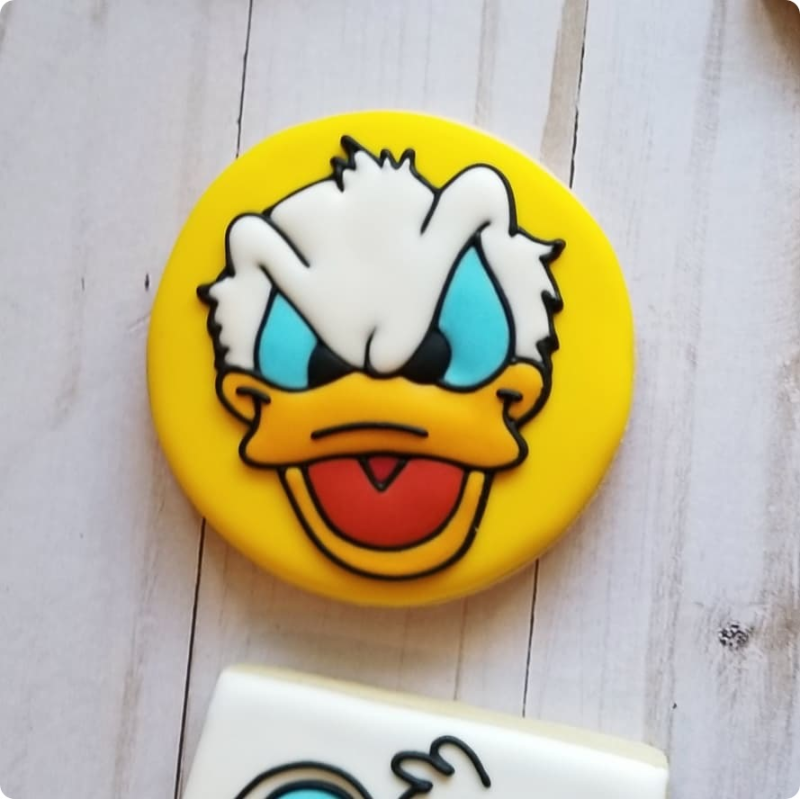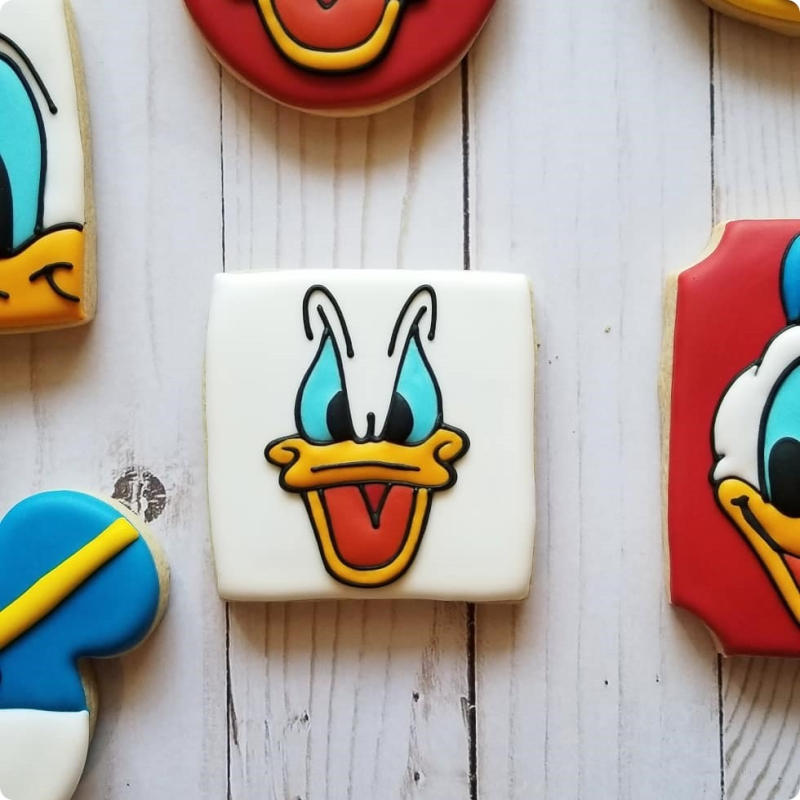 Also check out these splendid Donald Duck Cakes and Cookies.