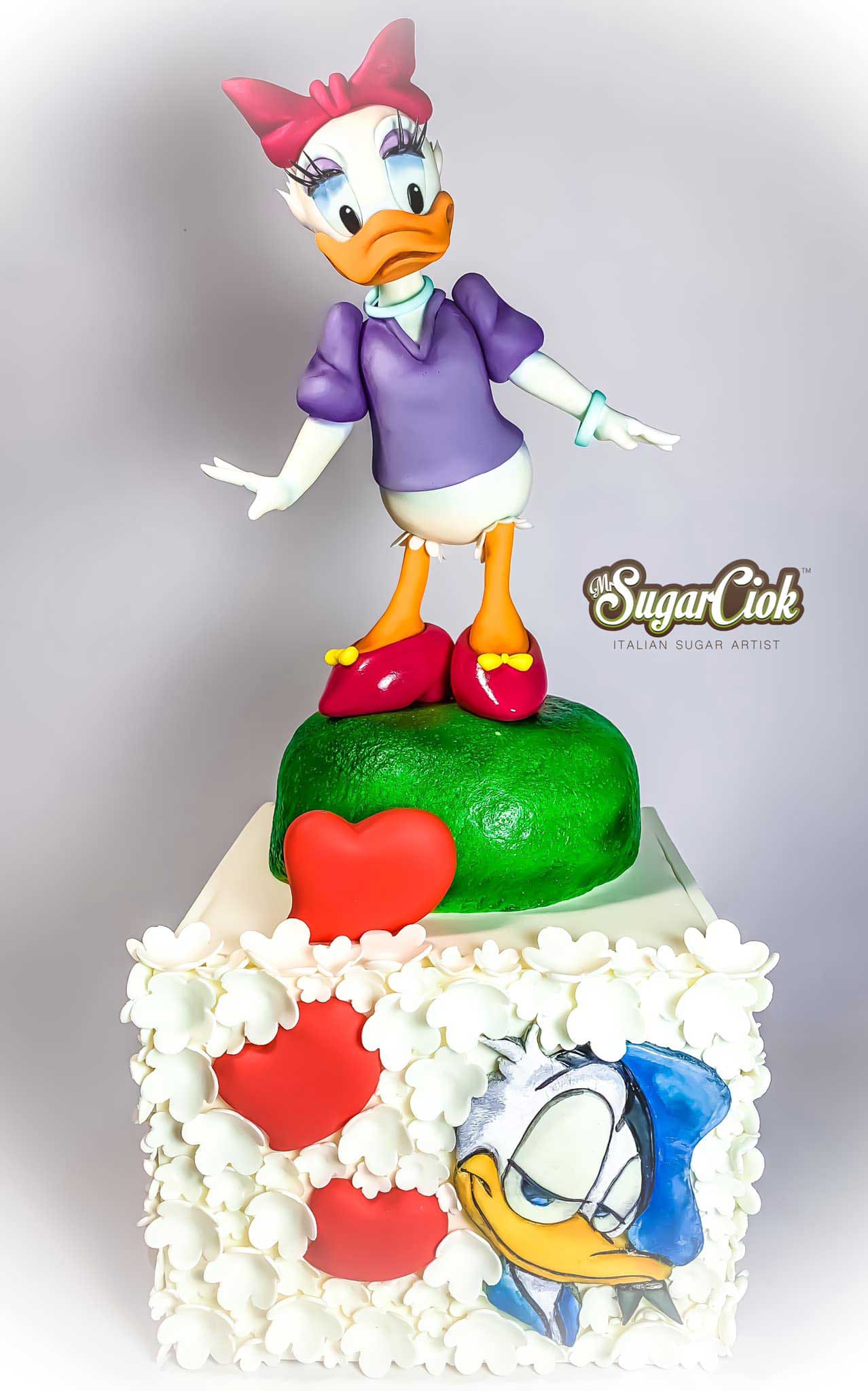 Donald Loves Daisy Duck Cake
This splendid Donald Loves Daisy Duck cake features Donald daydreaming about Daisy.
This wonderful cake was made by Mr Sugar Ciok.
Since Valentine's Day is in a few days, I want to do posts that feature pop culture couples. This cake is the first of these.
The first thing that catches your eye when you look at the cake is Daisy since she is the cake topper.
She is standing on top of a green hill. She has a pink hair bow and matching hot pink shoes. Her eyeshadow is purple to match her shirt.
Then the next thing you notice is a red heart beside her. Another red heart is below that one, and another below that one. A trail of hearts lead to Daisy.
Furthermore, the hearts lead back to Donald. He has a dreamy smile on his face as he thinks about his sweetheart Daisy.
I like the way Donald's eyes show his feelings for Daisy.
He is represented as a 2-d character drawn on top of fondant or sugarpaste. This further highlights Daisy as the main focus of the cake.
Be sure to check back tomorrow to see another pop culture Valentine's Day couple.
Also check out these splendid Donald Duck Cakes and Cookies.
In addition check out these splendid Daisy Duck Cakes.