These superb Disney Easter Eggs feature Mr. Toad from Mr. Toad's Wild Ride, Maleficent from Sleeping Beauty, and Mickey Mouse from The Sorcerer's Apprentice.
These wonderful Easter Eggs were made by Ray Brown.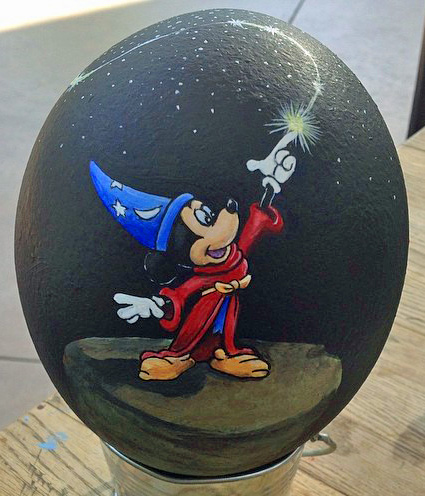 Mickey is wearing the blue sorcerer's hat and red robe and has magical energy shooting from his fingertip.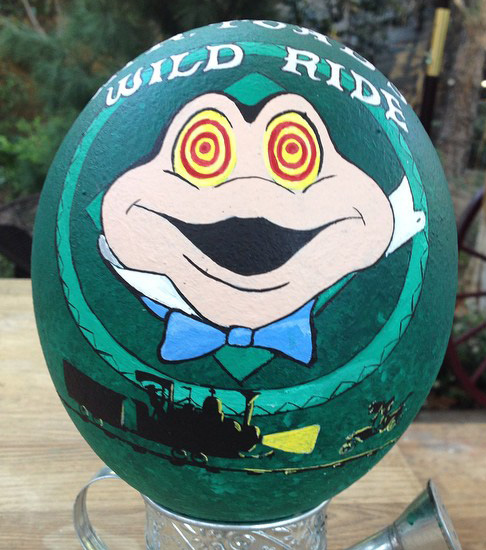 Mr. Toad's egg has the words Mr. Toads Wild Ride. His eyes look like he has motor mania .
Maleficent looks like she may have been made using 2 eggs.