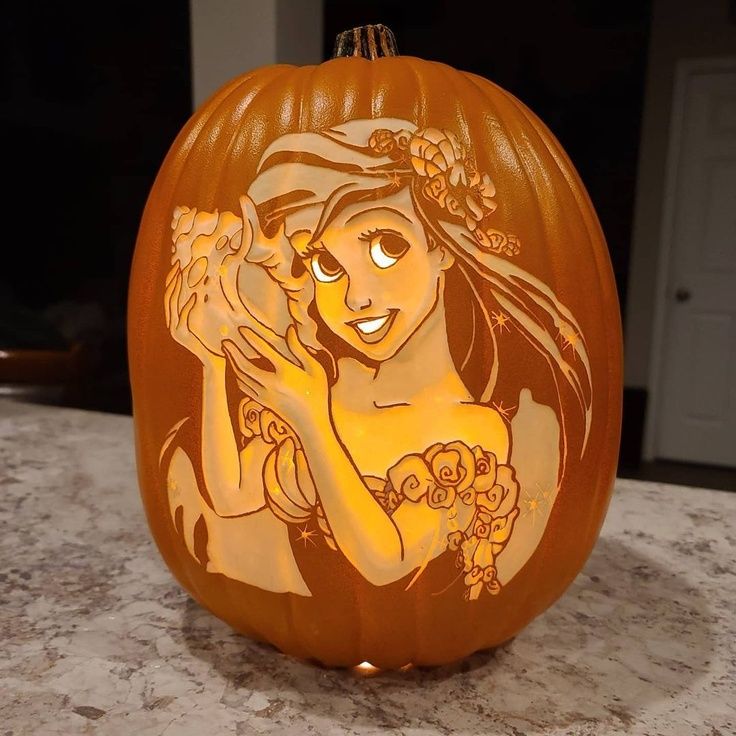 Little Mermaid Pumpkin
This lovely Little Mermaid Pumpkin was carved by Robert Kriess. It features Princess Ariel in human form. She is wearing a dress with frills on the shoulders. She has flowers in her hair and is holding a sea shell in the air.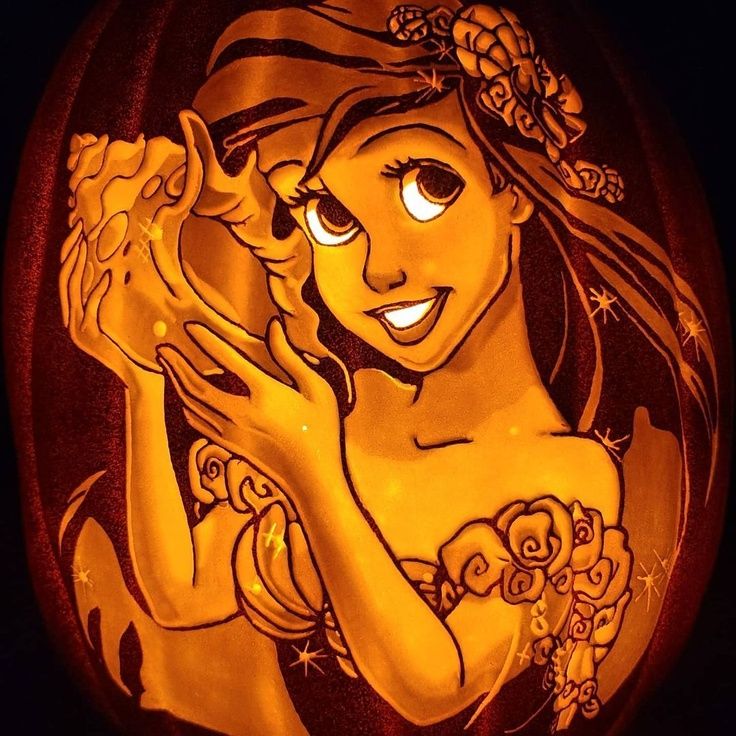 Here is a close-up of this wonderful carving when it is lit. I always enjoy looking at these because you see details that you don't see otherwise. If you look at the right side of the carving near Ariel's hair and shoulders, you'll see that Robert added little stars of light. It is little touches like that which make Robert's pumpkins so beautiful.
Looking for more pumpkin carving ideas? Check out these other pumpkins carved by Robert.
Magnificent Universal Monsters Pumpkins – If you are a fan of the classic Universal monster movies make sure you check out this post. These are AMAZING!!!