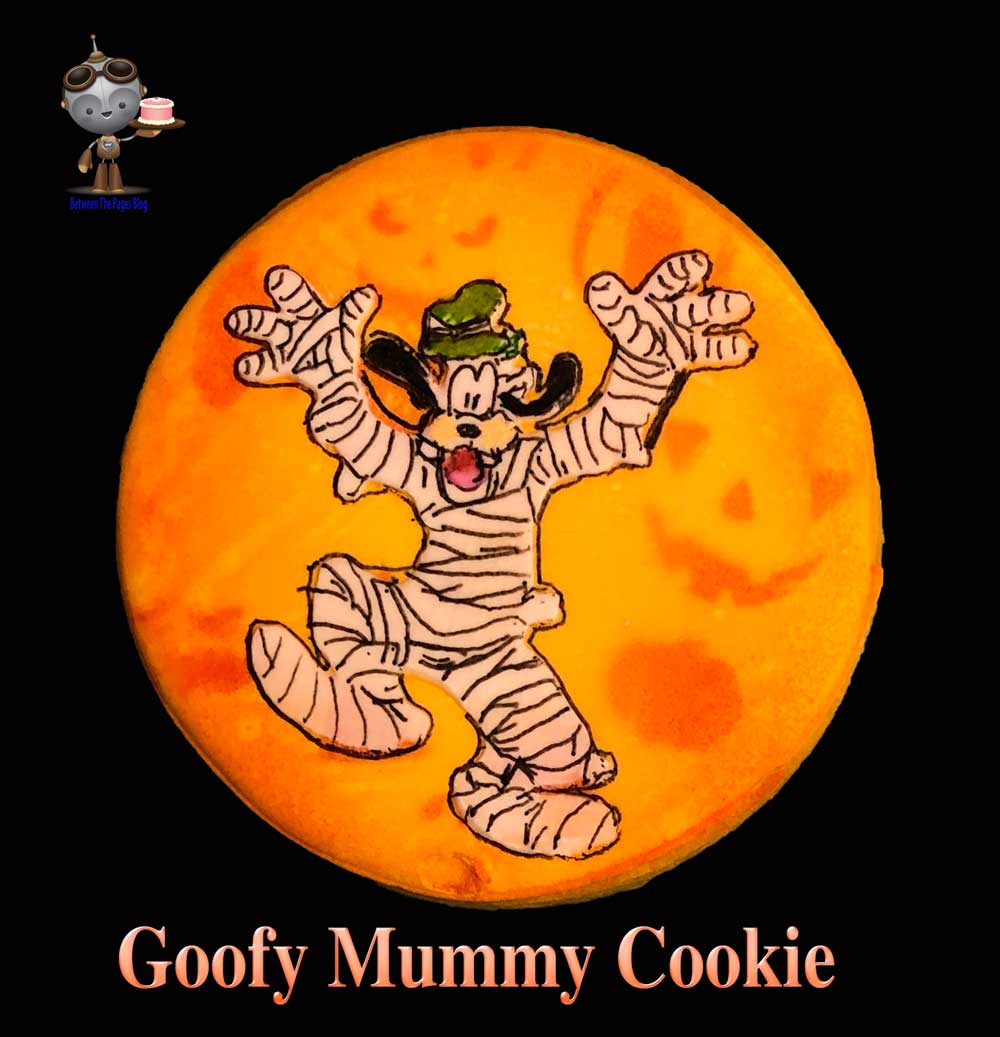 Happy Halloween from Goofy's Mummy! This cookies features Goofy dressed in a Mummy costume. My husband and I love all of the Disney characters so I made this cookie for Halloween. If you like this cookie, you may also like the entire set that includes cookies of Dracula Mickey Mouse and Red Devil Donald Duck.
Looking for more Disney Halloween treats?
This Count Mickey Mouse Cake has Mickey popping out of a pumpkin.
This amazing cupcake tower features Donald as a red devil, Mickey Mouse as Dracula, Minnie Mouse as a witch, Daisy Duck as a princess, Goofy as a mummy and Pluto as a skeleton.
In addition, these Donald Duck Halloween costume cookies feature Donald in a red devil costume and a Jack-o-Lantern costume.
Here is an adorable Dracula Mickey Cake.
This Count Mickey Cake goes for a more spooky look.