This Chip & Dale Christmas Cake features a fondant Chip on one side of this red cake and a fondant Dale on the other side. Chip is surrounded by fondant acorns. Chip has a red and white candy cane beside him. The side of the cake is decorated with green holly leaves and red berries.
This wonderful cake was made by Cips Cake.
Here's a close-up of Chip holding an acorn in his hands.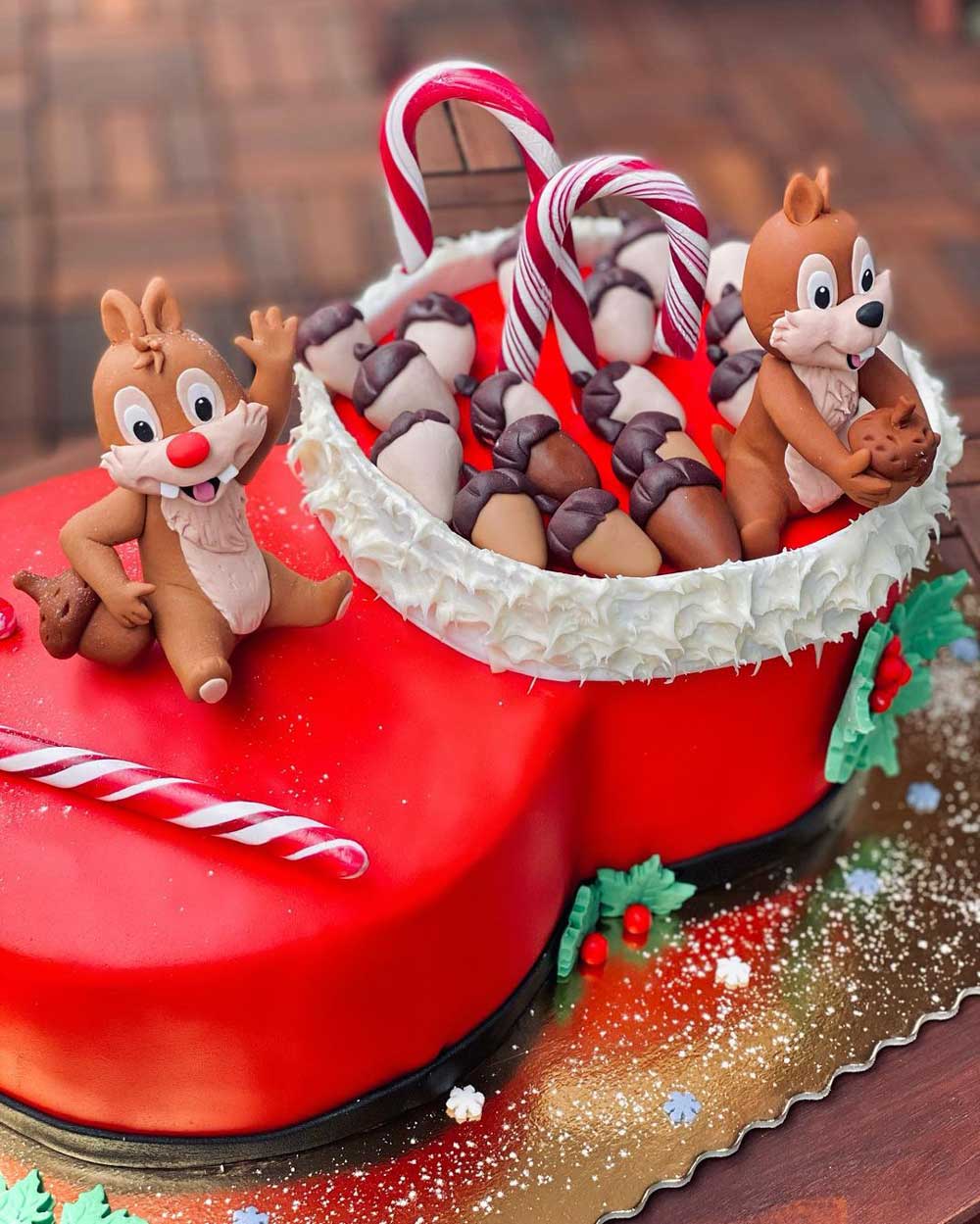 Here's a close-up of Dale waving Merry Christmas. The fondant figures are Chip and Dale are terrific.
Here's also terrific Disney Christmas Cakes.
Mickey Mouse Snowman and Disney Train with Goofy, Mickey, Minnie, and Donald cake.
Santa Mickey at Minnie's house cake