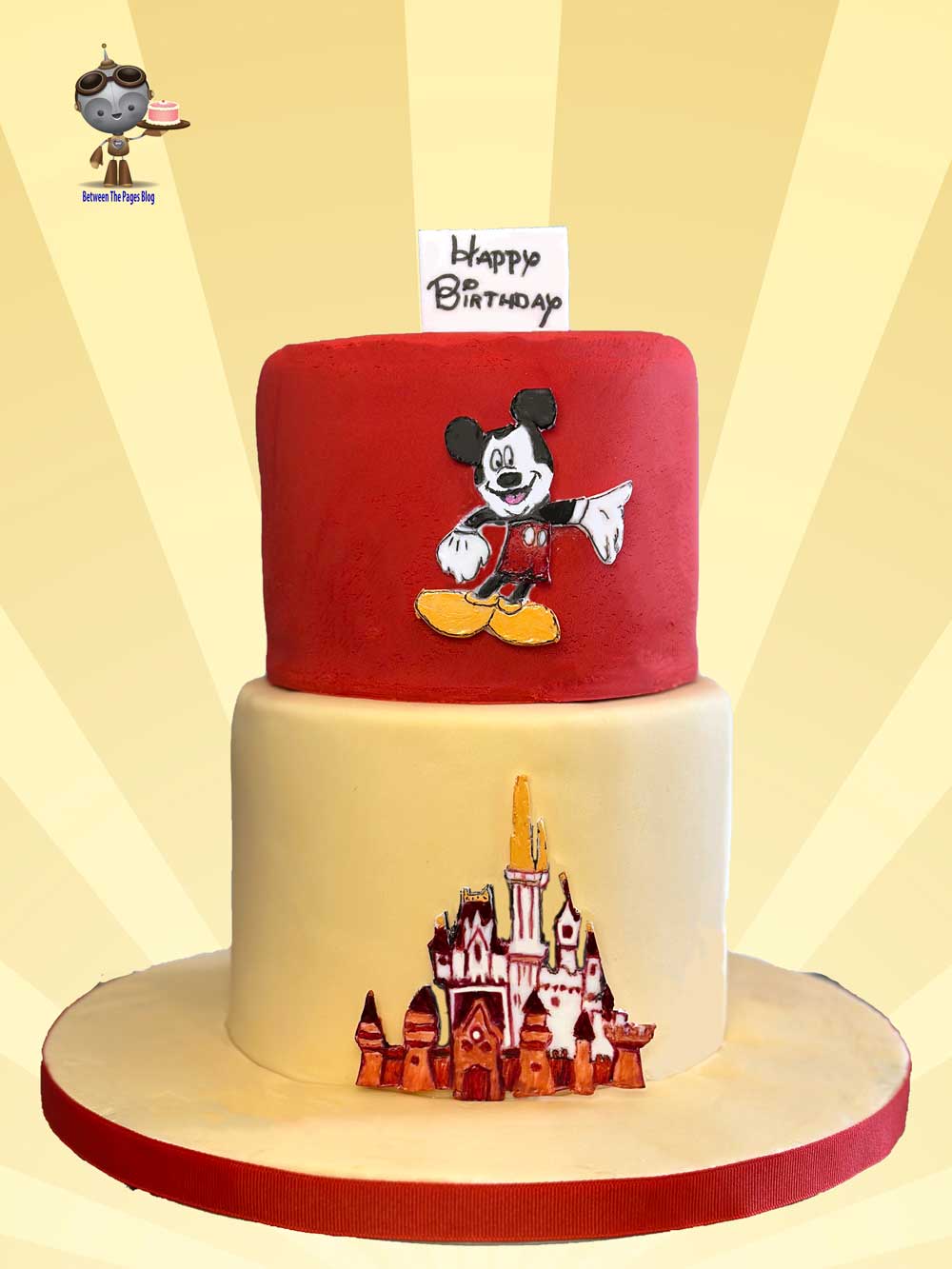 This Mickey Mouse Castle Cake is a red and gold 2 tier cake featuring a drawing of Mickey and the Disney castle. I made this cake for my nephew's birthday. He is going to Walt Disney World for his birthday so I thought a cake with the Disney castle and Mickey would be perfect to celebrate his birthday. The castle is based on the blue Hallmark Walt Disney World 50th anniversary merchandise like this Castle Journal.
Firstly, I made a red velvet cake and put white chocolate ganache between the layers and covered each tier with white chocolate ganache. Next I covered the top tier with red fondant and the bottom cake tier and the cake board with gold fondant. I cut out the Castle from fondant, Then I painted it shades of red. Also I cut out Mickey Mouse from fondant and painted him. I attached Mickey and the castle using white chocolate. I made a small fondant sign with the words Happy Birthday in Disney font and I placed it on the top of the cake.
For Mickey Mouse party ideas, take a look at:
this 9th birthday Mickey Mouse comic panels cake.
this Cowboy Mickey cake
and this 3-D Mickey cookie set.
and this baby Mickey 1st birthday cake.