This Snow Queen Fruit Pie features the Magic Mirror and the Snow Queen from Disney's Snow White animated feature.
This wonderful tart was made by Inspired To Taste. The head of the Snow Queen is a chocolate bonbon. Also her cape is chocolate marshmallow fondant. In addition royal icing , sprinkles, and isomalt jewels were also used to decorate the tart. The pie has a cayenne-apple filling with salted caramel and dark chocolate ganache. The crust of the pie is a chocolate pate sable shell. Furthermore the baker made the pie spicy, salty and bitter to match the queen's personality and also to represent the poison apple. The magic mirror was made using isomalt glass.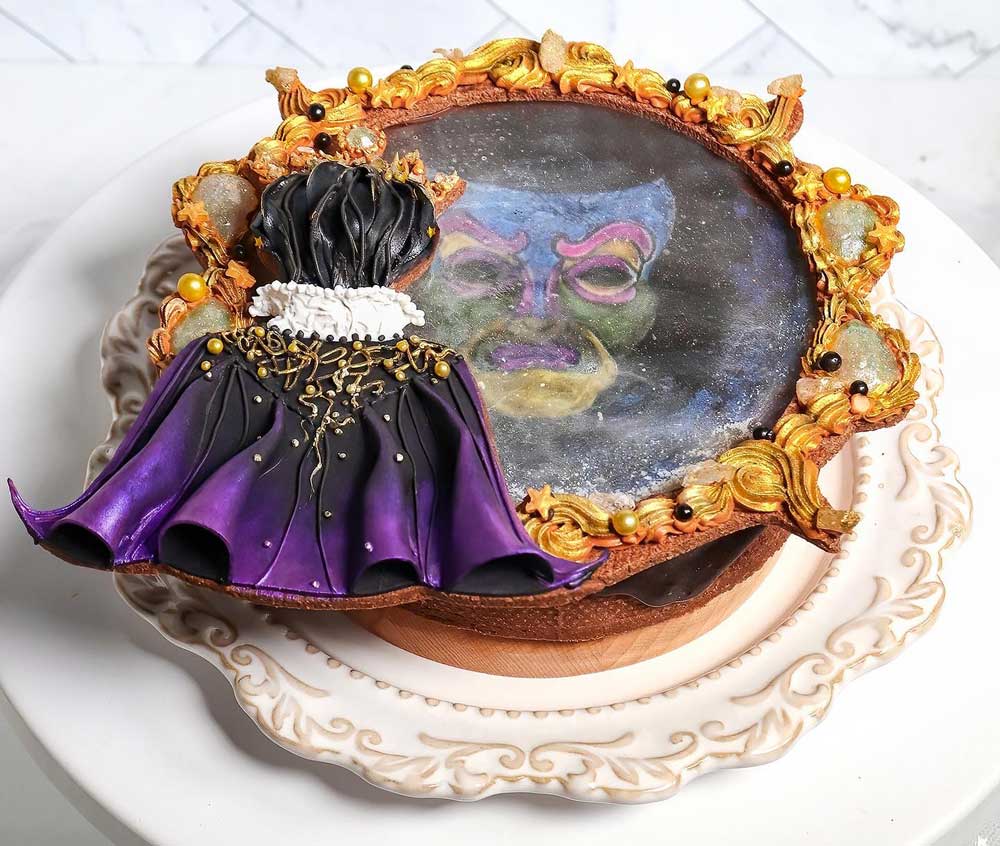 In addition the entire top of the Snow Queen Fruit Pie is encrusted with a layer of thin clear isomalt to represent the mirror. The baker has a nice video of cracking the isomalt to eat the pie. Moreover I love the light shiny purple shading on the Snow Queen's cape. Also if you look carefully, you can see tiny isomalt jewels in her crown.
For more Snow White party ideas:
Hand-painted Snow White cake with red apple