Welcome to Super-Blog Team-Up Volume #4!.
Today, 14 blogs team up to tackle the Best, Most Unique and Unusual Team-Ups. Stay tuned for the rest of these great blogs links at the end of this post.
Between The Pages and Super-Blog Team-Up Volume #4 is proud to present:
World's Finest Couple: Lois Lane and Bruce Wayne.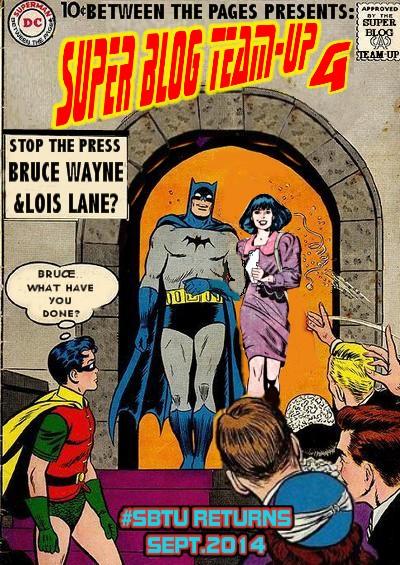 I owe a big Thank You to Charlton Hero for designing this comic book banner for me.
An episode that I really like from Superman: The Animated Series is called World's Finest. It originally aired in 1997 and features the unlikely team-ups of Batman and Superman and Lois Lane and Bruce Wayne.
This Marvelous Superman Cake was made by Pam, a student in one of Mike's Amazing Cakes classes.
In this episode Superman and Batman meet for the first time. In order to defeat the Joker and Lex Luthor, they realize that they must put aside their differences and work together. Lois Lane is the focus of one of disagreements between Superman and Batman.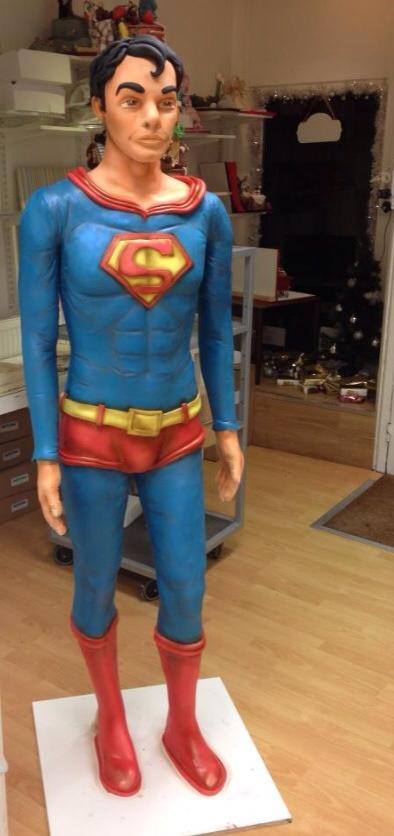 This Awesome Superman Cake was made byRichard's Cakes.
The episode explores what would happen if Lois Lane and Bruce Wayne met and fell in love.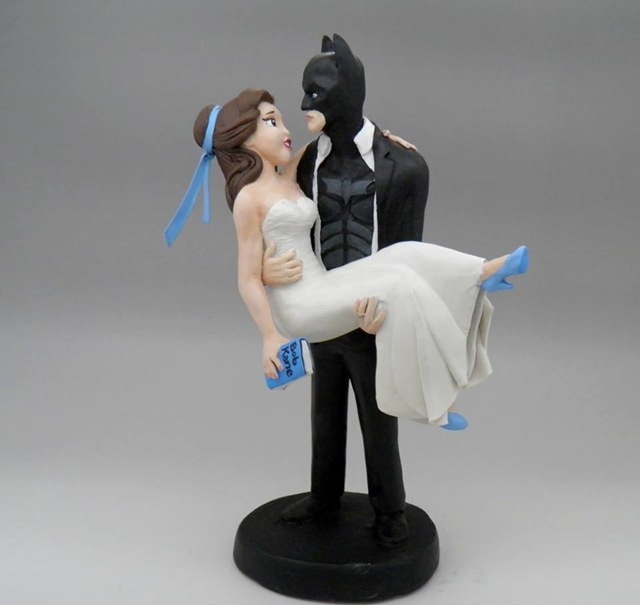 This stunning Belle and Batman Wedding Cake Topper was made by Sophie Cartier Studios.
The episode starts with the Joker.
This stunning Joker Cake was made by Torte in Pasta di Zucchero Sugar Factory
Because Batman continues to thwart the Joker plans, the Joker is really hurting for cash. One night the Joker robs an Antique store, but he only takes a jade laughing dragon statue worth about one hundred thousand dollars.
This Splendid Batman Cake was made by Di's Delights.
The Batman discovers that the dragon was really composed of kryptonite instead of jade.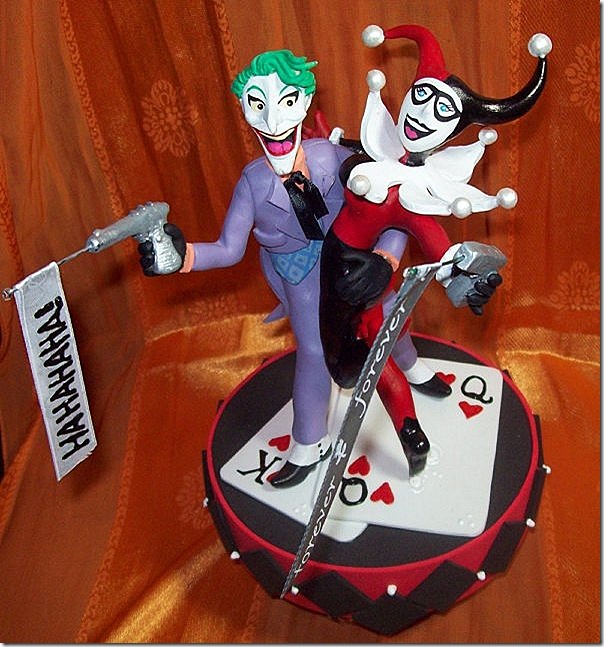 This amazing Joker & Harley Quinn cake topper was made by Kharygoarts.
Meanwhile, the Joker goes to Lex Luthor in Metropolis and offers to kill Superman if Lex will pay him one billion dollars for accomplishing the impossible. Batman goes to Metropolis and informs Superman that the Joker just stole a large amount of Kryptonite. As a cover, Bruce Wayne goes to Metropolis to check up on a joint research effort involving deep space drones between Wayne Enterprises and LexCorp.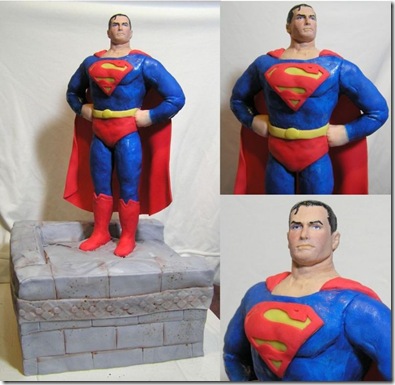 Spense on Cake Central made this amazing Superman cake and won first place in Cake Central's 2009 Super Heroes Cake Contest.
Bruce Wayne arrives at the airport and meets Lois Lane. She is smitten by his looks and charm. He invitees her to dinner and dancing and they progress to going out nightly. They really like each other to the extent that Lois is ready to move to the Gotham City Bureau of the Daily Planet.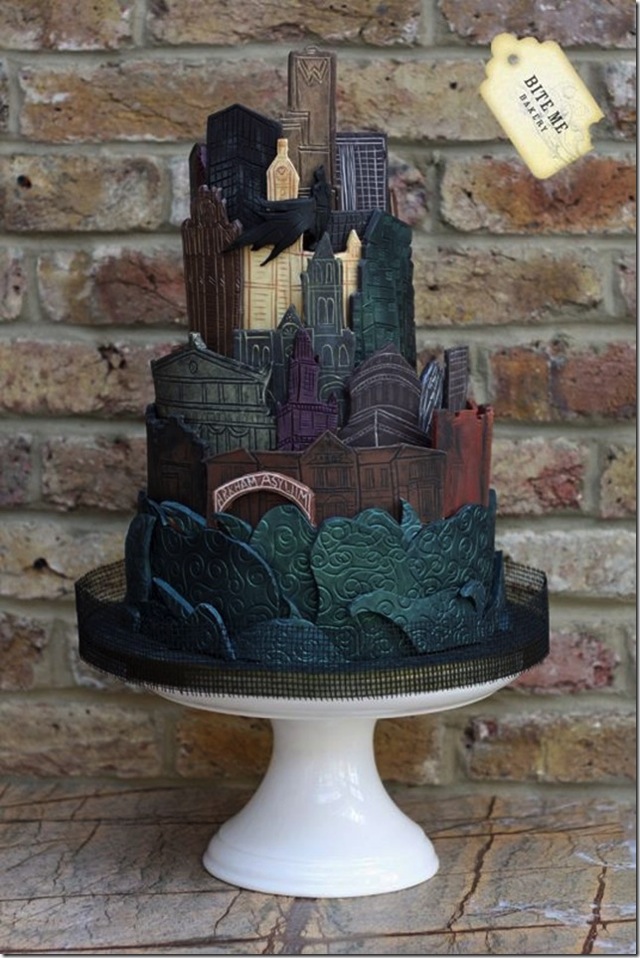 This amazing Batman Weddig Cake was made by Bite Me Bakery.
While on a date with Bruce, Lois is kidnapped by the Joker and Bruce is nearly killed. Half of the Kryptonite is destroyed when Lois is rescued by Batman and Superman.
This Superb Superman Cake was made by Cake Central Member Di-Di.
The Joker and Lex Luthor occupy Superman with a distress call out at sea while they lure Batman into a trap using the robots that were developed for deep space in the joint venture with Wayne Enterprises and LexCorp.
This Awesome Batman Cake was made by Cake Central Member Galatia.
Batman avoids the robot and gets to the Planet Building only to find that Lois is the only one there and Superman is at sea towing a distressed ship. He lures the robot to the print presses and traps it, but loses his cowl in the process. Lois discovers his true identity as Bruce Wayne. He retrieves his cowl and puts it back on. The robot lunges after him once more and Superman files in and saves the day just in time.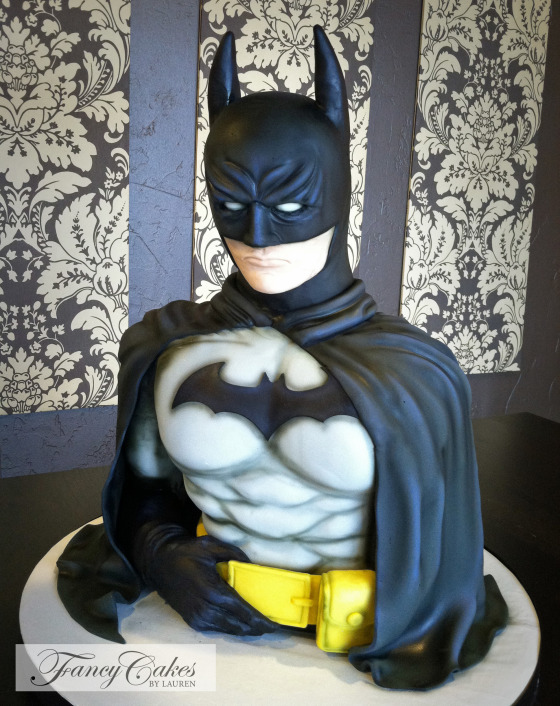 This Amazing Batman Cake was made by Fancy Cakes By Lauren.
Near the end of the episode, Lois is doctoring Bruce's wounds and lamenting that she is sitting on top of the biggest st
ory in her career – Batman unmasked, She can't print it because she loves Bruce Wayne.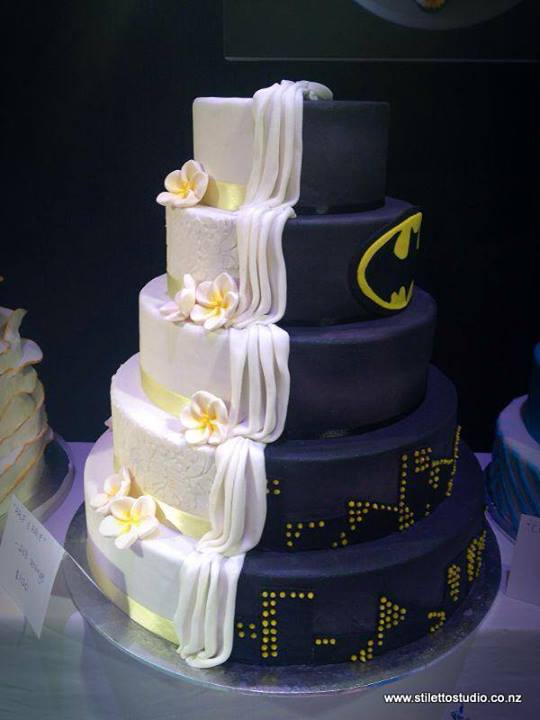 This Wonderful Batman Wedding cake was made by Stiletto Studio NZ.
Superman flies in the window and asks for Batman's help. They talk about the idea that Lois would be happy if they could mix and match because Lois loves Bruce Wayne and Superman but is not crazy about Batman and Clark Kent.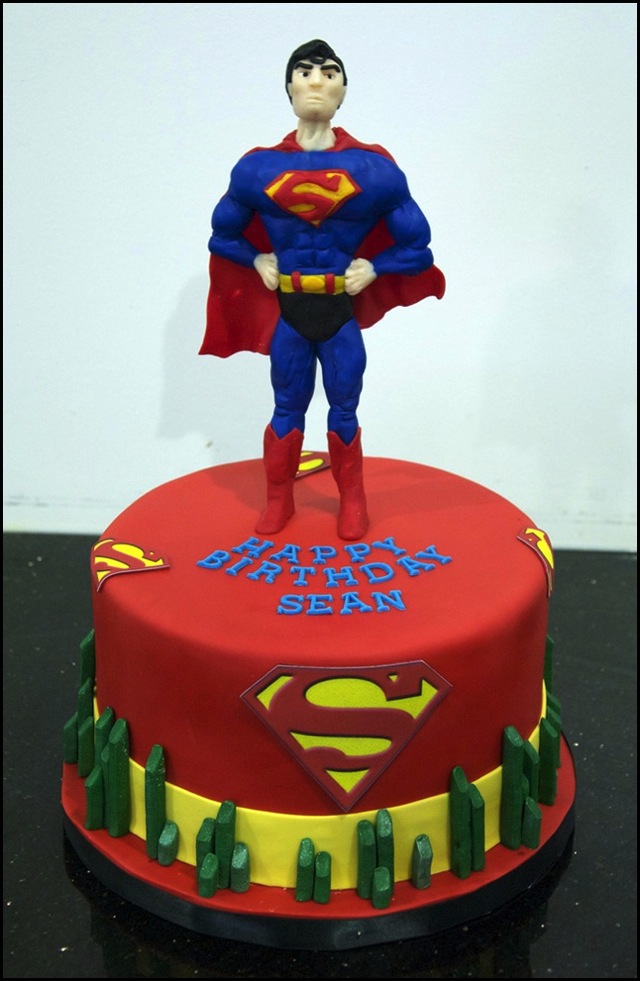 This great Superman Cake was made by For The Love of Cake.
They go off together and defeat the Joker, destroy the remaining Kryptonite, and rescue Lex Luthor.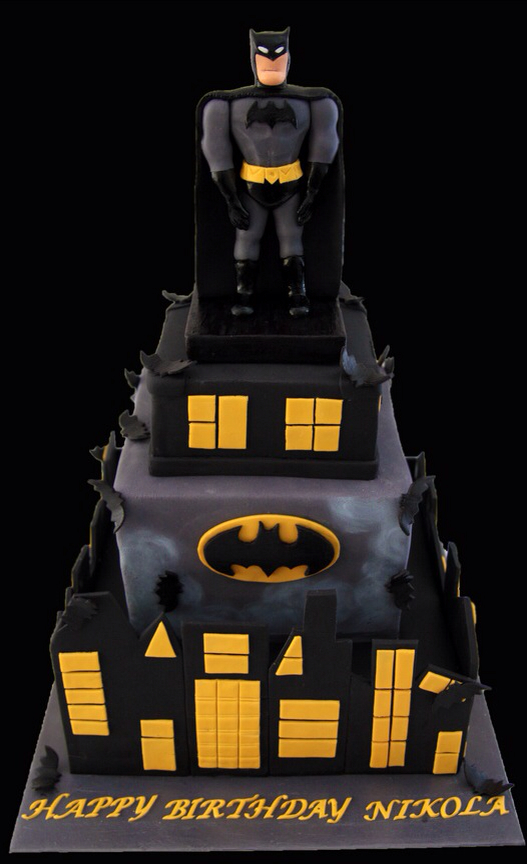 This terrific Batman Cake was made by Cakes by Andreea.
The episode ends with Bruce flying back to Gotham and Lois staying in Metropolis and not seeing any more of Bruce Wayne because she cannot handle his secret identity.
This Superb Superman Cake was made by Piece of Cake.
I liked the episode because it shows that Batman can hold his own against Superman and I thought it was a neat idea to have Lois Lane fall for Bruce Wayne. It is an interesting twist that Lois is in love with Superman, and she has right under her nose Clark Kent the mild-mannered, unassuming reporter, the man behind Superman, but she does not think he is worth bothering with as far as a relationship is concerned. On the other hand, she thinks suave, sophisticated, and debonair Bruce Wayne is wonderful and falls in love with him, but she finds she cannot stand the man he really is – Batman.
Check out these other great posts in Super-Blog Team-up Volume #4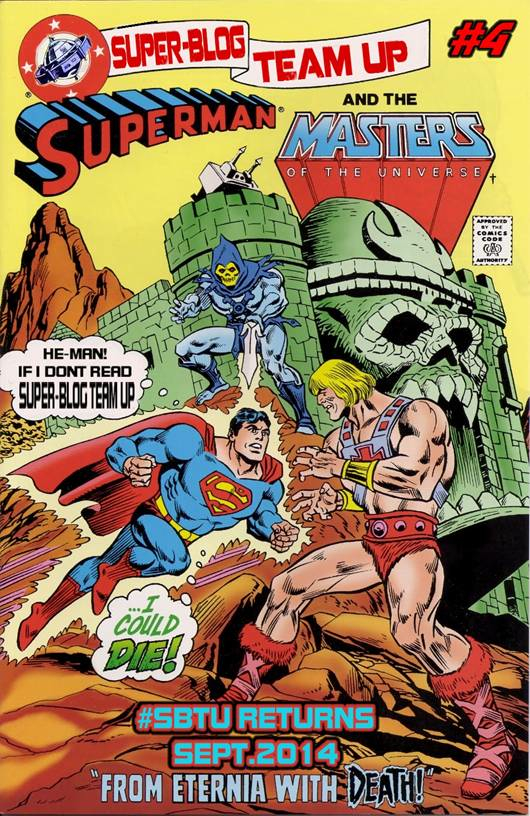 2.LongBox Graveyard: Thing / Thing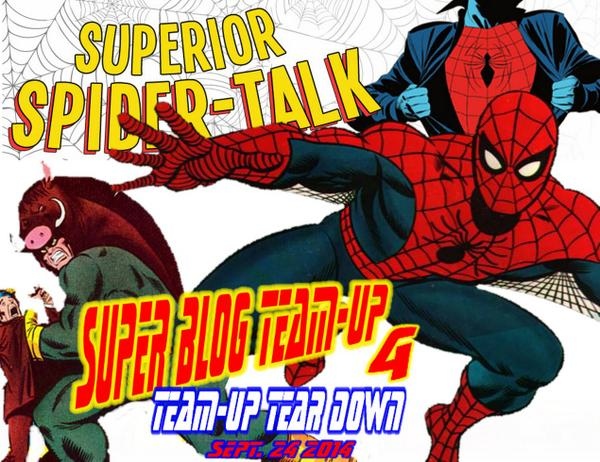 3.Superior Spider-talk: Spider-man and the Coming of Razorback!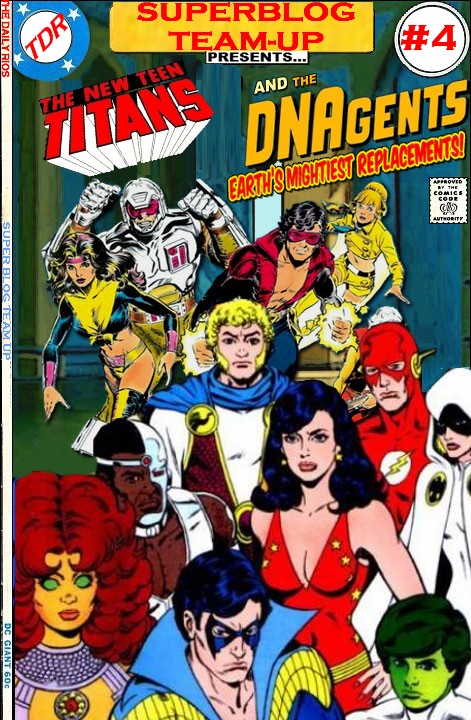 4. The Daily Rios: New Teen Titans/DNAgents

5. The Middle Spaces: Daredevil/ Spider-Man/ Sin Eater

6. Chasing Amazing: Spider-man/Spider-man 2099 Across the Spider-Verse: A Once in a Timeline Team-Up

7. R
etroist: Doctor Doom/Doctor Strange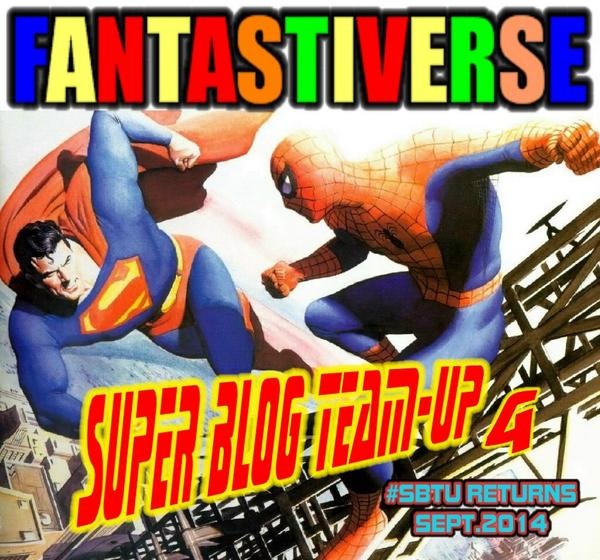 8. Fantastiverse: Superman/Spider-man

9. Mystery V-Log: The Avengers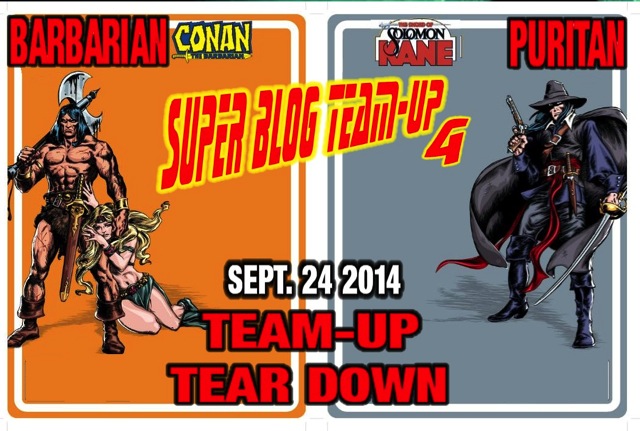 10. In My Not So Humble Opinion: Conan /Solomon Kane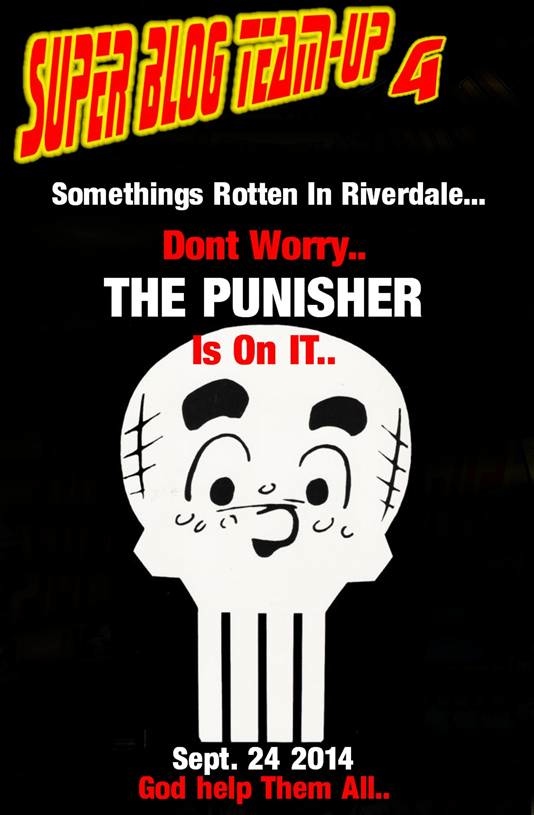 11. The Unspoken Decade: Punisher/Archie!!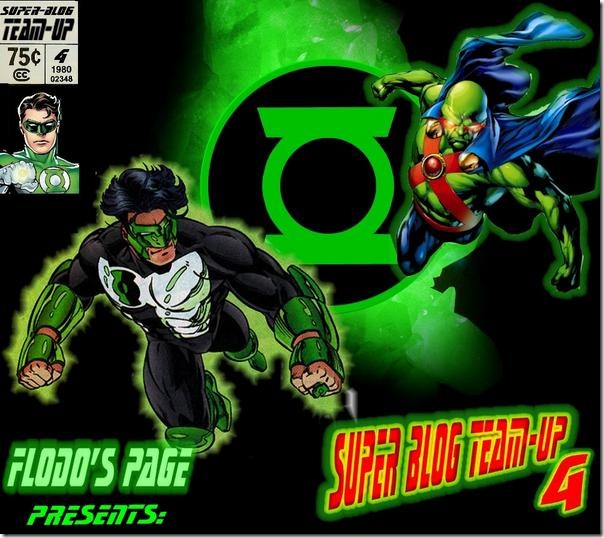 12. Flodo's Page: Green Lantern and the Little Green Man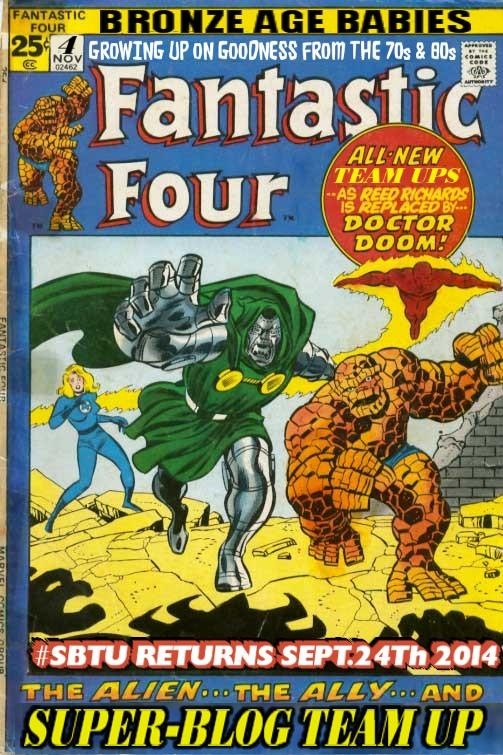 13.BronzeAge Babies: When Friends Like These ARE Your Enemies (FF/Doom, Batman/Joker, Warlock/Thanos, and Cap/Red Skull)